ILFORD PANF Plus in the Montana Snow Posted On 17th June 2021 To Magazine & Film specific

Reflections on the Materiality of Film, with PANF Plus in the Montana Snow
Snow is a beautiful subject for ILFORD PANF Plus. Thankfully my quiet mountain town of Bozeman, Montana, USA—has lots of snow, and I have lots of PANF film. As snow can be such an intricate and momentary subject, it makes an appropriate subject for reflecting on the material and time-conscious process of creating an analog image.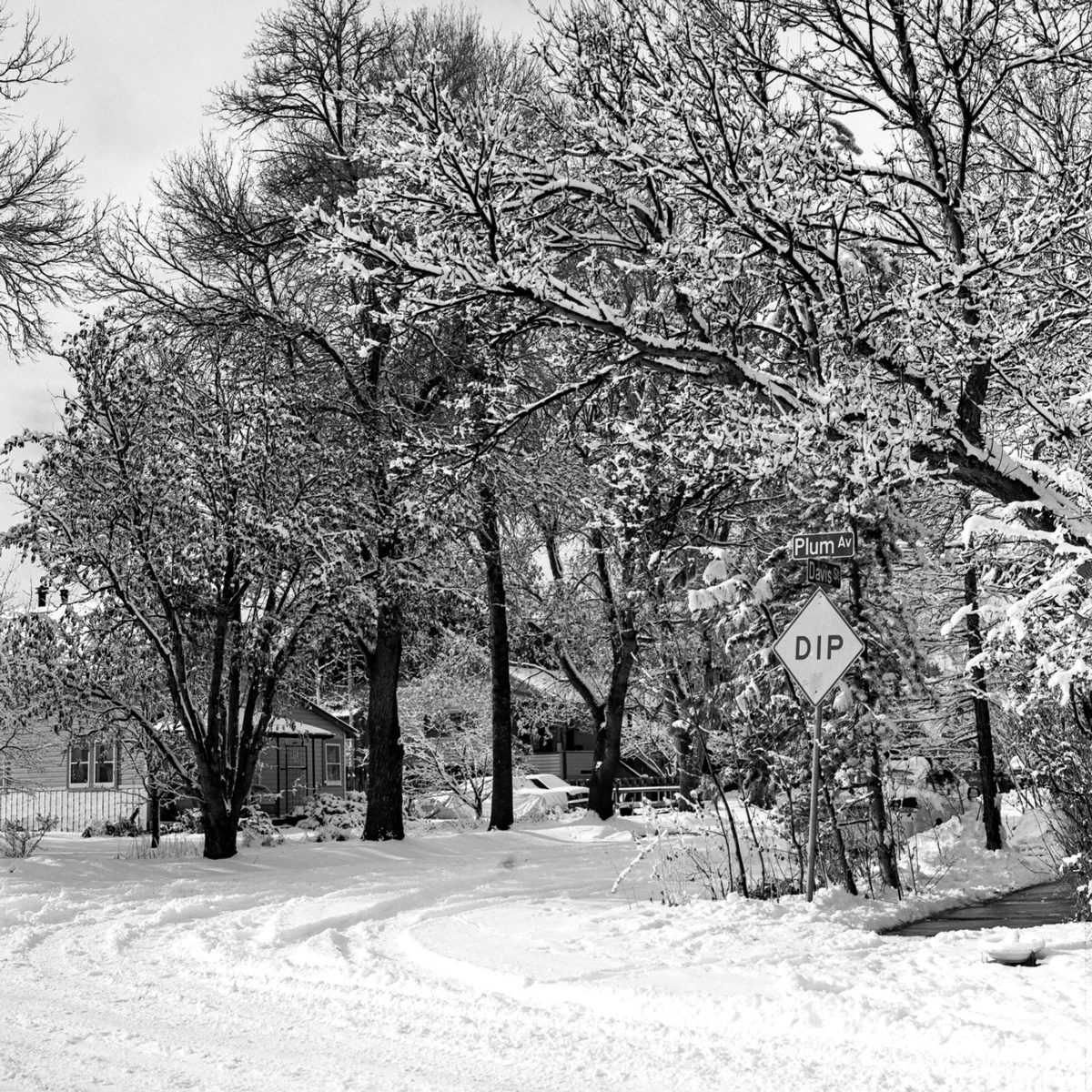 I recently returned to film photography after a ten-year hiatus. I've been delighted to again experience the creative expressions of film along with the physical process of development. I expose my film using a Hasselblad 500C/M. Then, I develop at home with Caffenol, an environmentally-sustainably developer that uses household ingredients. My friend and filmmaker Cindy Stillwell introduced me to Caffenol and helped me understand its feminist characteristics. — Mixing recipes and experimenting with different ingredients in a process that attends equally to the subject and composition of the image as to the material elements used to develop the negative.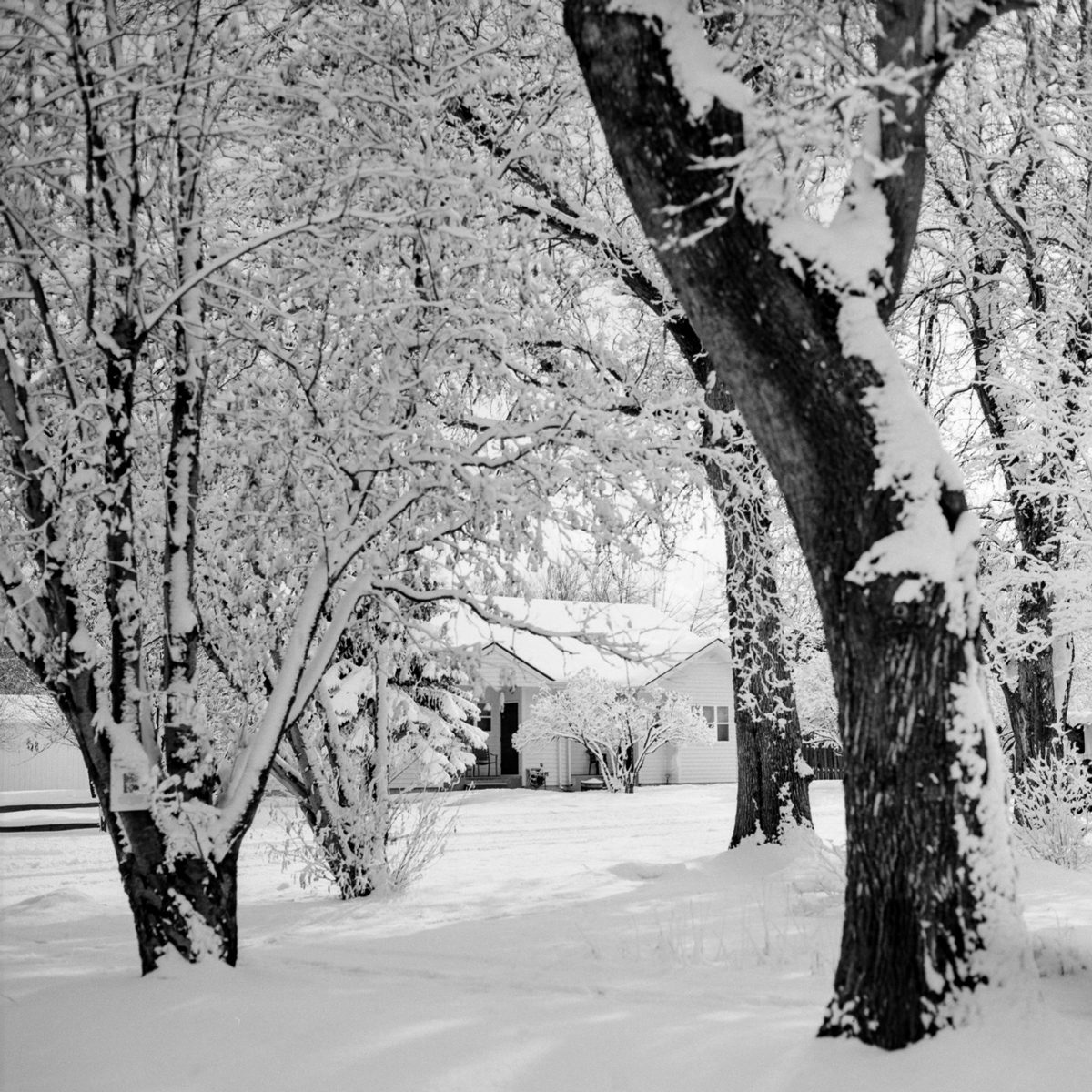 Unique Light and Depth
These ideas resonated with me as I watched a recent talk at the Blanton Museum with visual artist Tacita Dean. Tacita spoke about the materiality and temporality of film. In terms of its material properties, the film emulsion itself contains so many individual layers that allow it to capture the unique light and depth of a scene. Every single film frame is organically different from the next. Tacita then remarked that film is finite and locked in time. A single roll of film has only a limited number of exposures, and a photographer has only a limited number of rolls of film. This process involves a careful consideration, evaluation, and selection for each frame.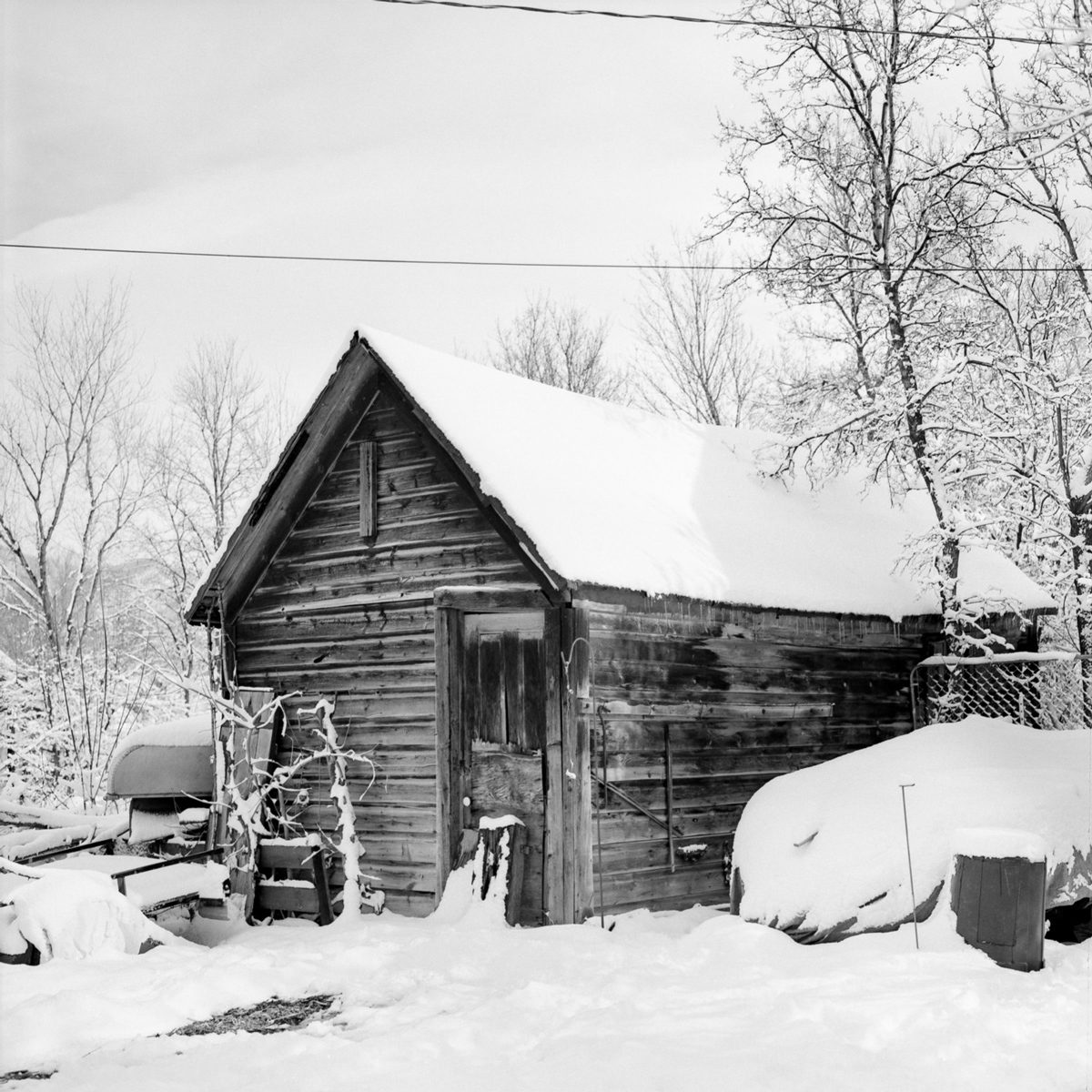 And so too with PANF in the snow. These images were taken while walking around outside in January and February 2021. A time when people were scarce and snow was plentiful. Looking back on these images now,  I find myself reflecting on the deliberative, experimental, multi-step process of creating an analog image. First, the slow operation of an older, mechanical camera with a finite amount of film to expose. Then, the act of capturing a particular moment with its own special light and feeling. Next, the Caffenol development process—comprised of coffee, Vitamin C, and washing soda—that underscores the experimentation and materiality of analog photography. Ultimately the image comes to life through a digital transformation, as I use a flat-bed scanner to produce the positive image. These steps together take hours or even days or weeks. And, that anticipation between initial exposure and final image is something distinct about film photography.
Finding Joy
In the final results, the naturally strong contrast and smooth grain of PANF film make it so good for rendering naturally-lit, snowy scenes. By way of experimentation, I've exposed PANF anywhere between 12 and 400. Each exposure index renders the scene in its own way. The consistent contrast and grain draw each image together into a collective view of the world that is particular to PANF, and calls to mind the unique material properties of any given film stock.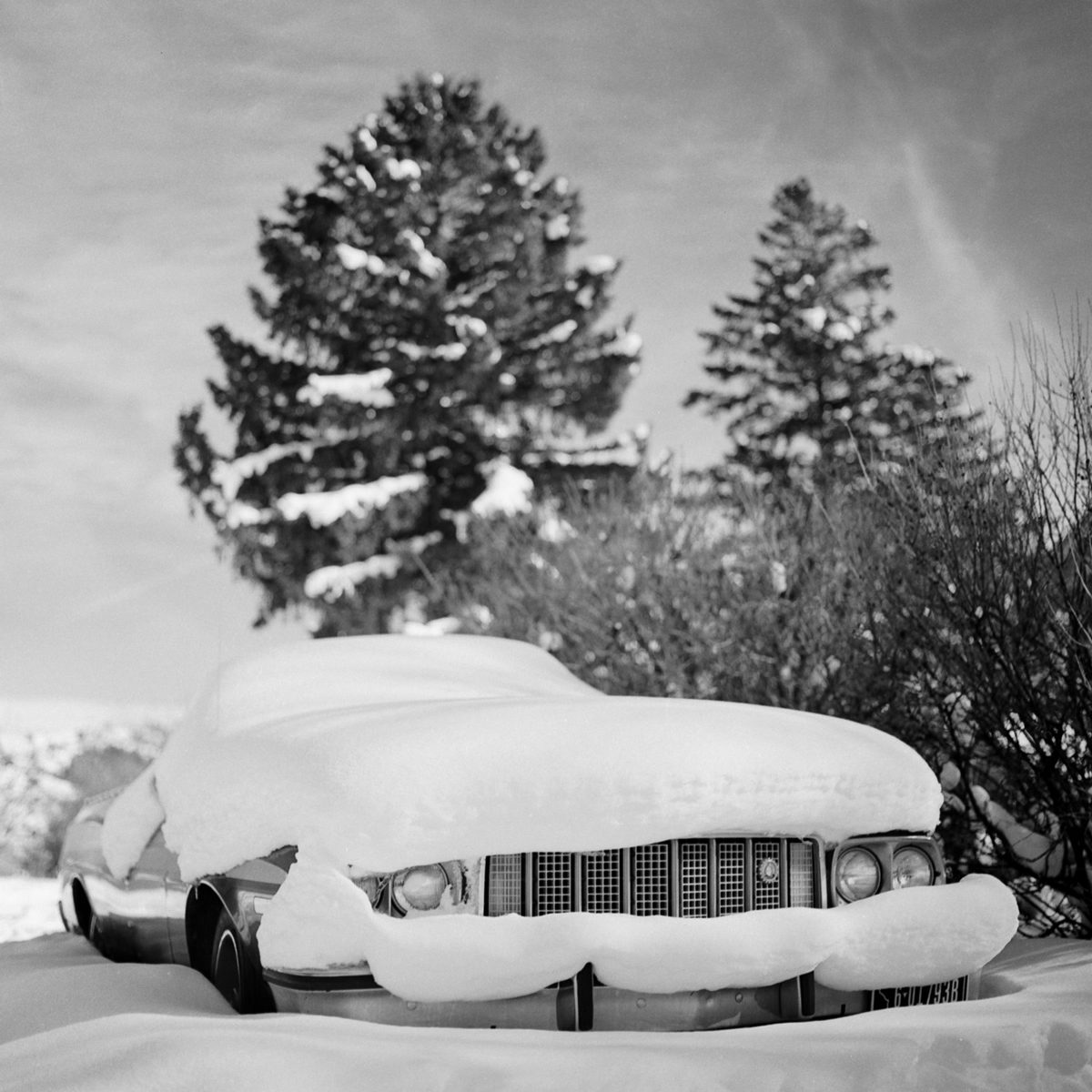 I know that I'll be back outside next winter in the snow with PANF. Finding joy in moving slowly and thoughtfully through the process of film photography.
All Images ©Scott Young
---
About The Author

Scott Young
Scott W. H. Young is a professional librarian and amateur photographer based in Bozeman, Montana, USA.
See more on Instagram @scottyeatcereal or online at scottlikepictur.es
---