Shooting My City Posted On 25th August 2020 To Magazine & Street

The big smoke
One of the greatest things about London is its multi-cultural mix.  And in a city as old as London, you're surrounded by history in the shape of the architecture of the ages. This is the reason why, even though I no longer live in London, I still return to 'The Big Smoke' time and time again. Paraphrasing the old saying 'You can take the boy out of the city, but you can't take the city out of the boy'.
I can walk the streets of London for hours on end, finding new places to explore and new things going on, yet I feel like there is still so much to explore.  For example, I hardly ever venture in the capital's many parks and green spaces.  Perhaps I am saving them for the future when I can really appreciate them.
The heart of the City
One thing I have noticed though is that I tend to spend my time around the heart of London.  For those of you not familiar with its history, when London grew, it took over a lot of little towns and villages that were clustered around it.  Further from the centre it feels just like that, interconnected by residential housing and arterial roads.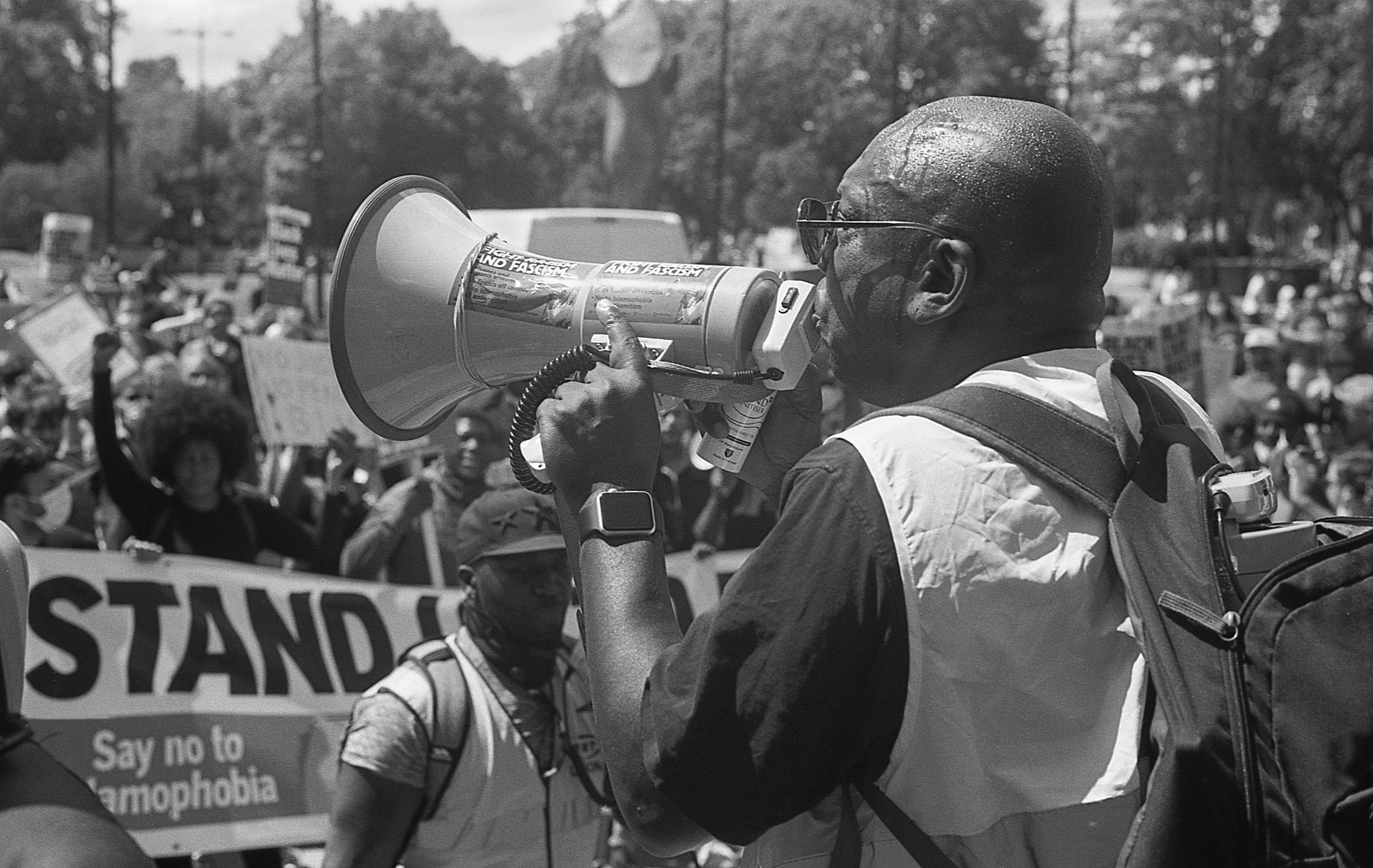 Travelling around the centre though shows you how diverse the city can be.  From the skyscrapers in the financial district in Canary Wharf to the Victorian terraced houses in Notting Hill you feel like you have walked through time and back again. This is also a reflection of the many people who live and work in London as well. Some affluent, some near destitute and many variations in between.
The home of street photography
I have seen it written that Street Photography started in Paris with Henri Cartier-Bresson, moved to New York, and has now found its home in London.  I can see why. Like it or not, people flock to the city and that is always a draw for photographers. People are frustrating and fascinating in equal measure.
When walking through Brick Lane (before the lockdown came into effect), you could see a man playing chess with, sometimes, at least two players at once. At the right time of year, he will be seen wearing a small umbrella on his head. And sometimes you happen to bump into a protest or two.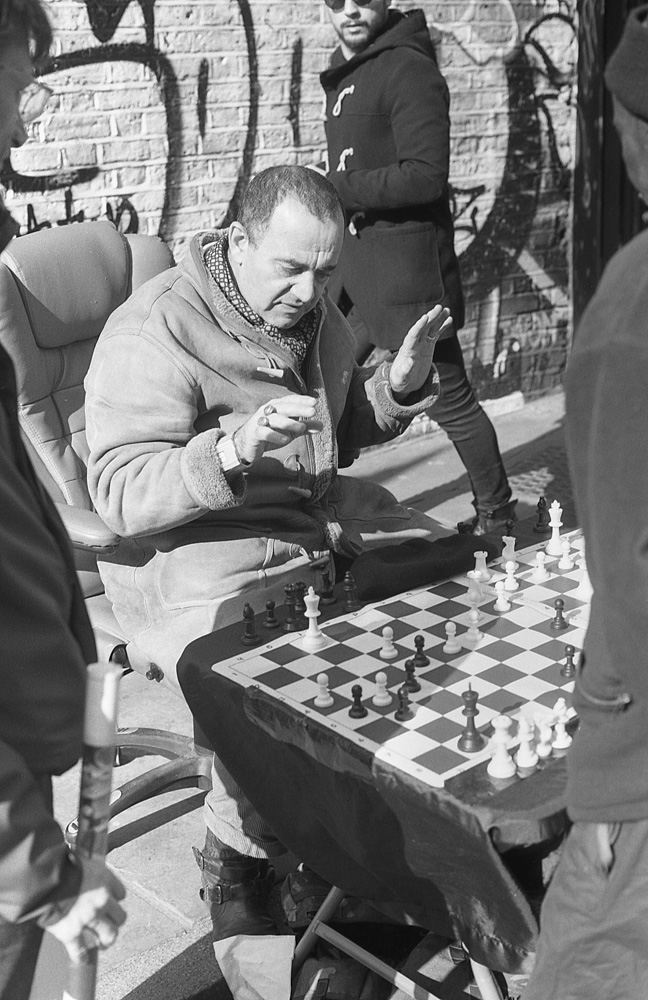 Protests and celebrations
Brexit marches, Extinction rebellion and Black Lives Matter protests have all wound their way through the heart of London, and these are only the big ones.  But not to be outdone there are also the New Year's Day, and St. Patrick's Day parades and the famous Notting Hill Carnival.  All are a sight to behold and a joy to be in, with or without a camera.
Shot at the Black Lives Matters protests at the US embassy in London on FP4+ film and developed in Ilfosol 3
All images © James Harris
---
About The Author

James Harris
My name is James and I mainly shoot street photography.  My weapon of choice is my Nikon F2 paired with the 50mm f/1.4 (pre AI) lens.  Occasionally I'll be seen with an Old Standard Rolleiflex, this is not an illusion.  I returned to film photography at the tail end of 2017, and it has been slowly taking over to the point where I haven't shot any digital at all over the last three months.
After finishing a GNVQ in Engineering at college I looked around for jobs I could do.  On finding none, I joined the Royal Air Force. Nine years later, when my contract was up, I left and started a career in 'civvie street'. That was twelve years ago and I'm now working in a factory making air conditioning valves.
Facebook
https://www.facebook.com/thedarkroomdeveloper.uk
Instagram
https://www.instagram.com/the_london_street_shooter/
https://www.instagram.com/jjharris79/
Website
---