Postcard From The City That Sleeps Posted On 15th October 2020 To Magazine & Stories

An Englishman in New York
As an Englishman in New York, I have always been in awe of the city I now call home. You could be uptown at a swanky Park Ave dinner party one moment and in a raucous Lower East Side dive bar sinking $3 PBR lagers the next. It is just so easy to get around this magical island - a major part of its charm and thrill. The stereotypes of New York's profound energy, diversity and unrelenting drive are all true. This has provided daily inspiration me to pick up my Contax and go shoot since I arrived here back in 2017.
The new normal
This March, however, everything changed. As Governor Cuomo called time on all non-essential businesses and ordered New Yorkers to stay at home until further notice, the City That Never Sleeps began to close its eyes for the first time in a long time. After more than a month inside, the solemn hush that hung over the city had become part of what we were now calling the "new normal".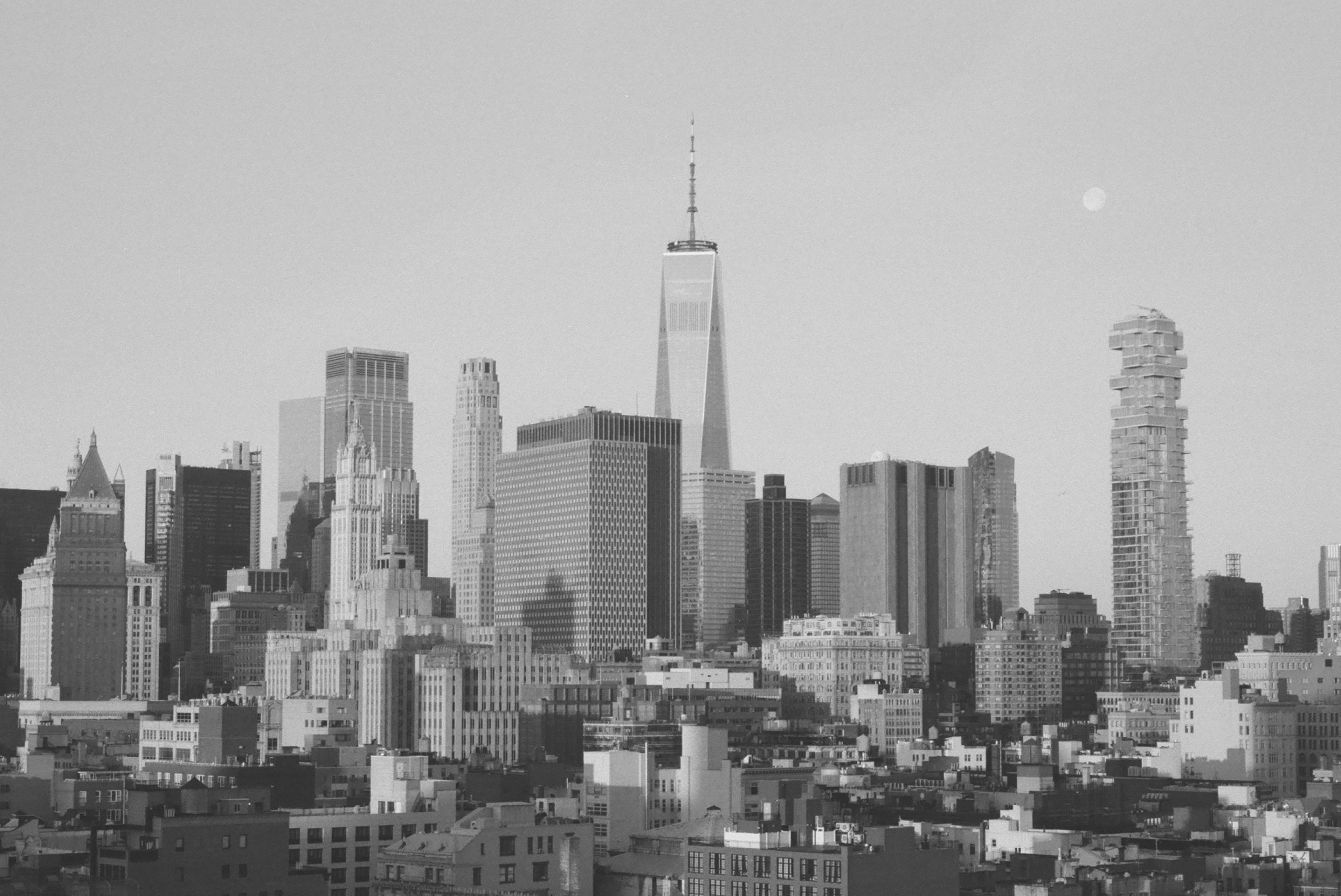 The City's anguish
This silence served as a sobering reminder of the city's anguish. It was interrupted only by the nightly 7pm salute to front-line workers and the sporadic shriek of an ambulance siren racing through the empty streets of Manhattan.
Mid-spring arrived, the city remained dormant and I decided that this moment demanded documentation, for its story to be told. I dusted off my Contax G2, donned my mask and grabbed some rolls of Ilford HP5 from my film fridge. A film unrivaled in it's ability to capture a moment in history unfold. The grain is super fine and shooting at box speed allows the flexibility required for New York City's ever-changing lighting conditions. It's crowning glory, however, is its perfect contrast balance - not overly dramatic yet not too flat.... just right!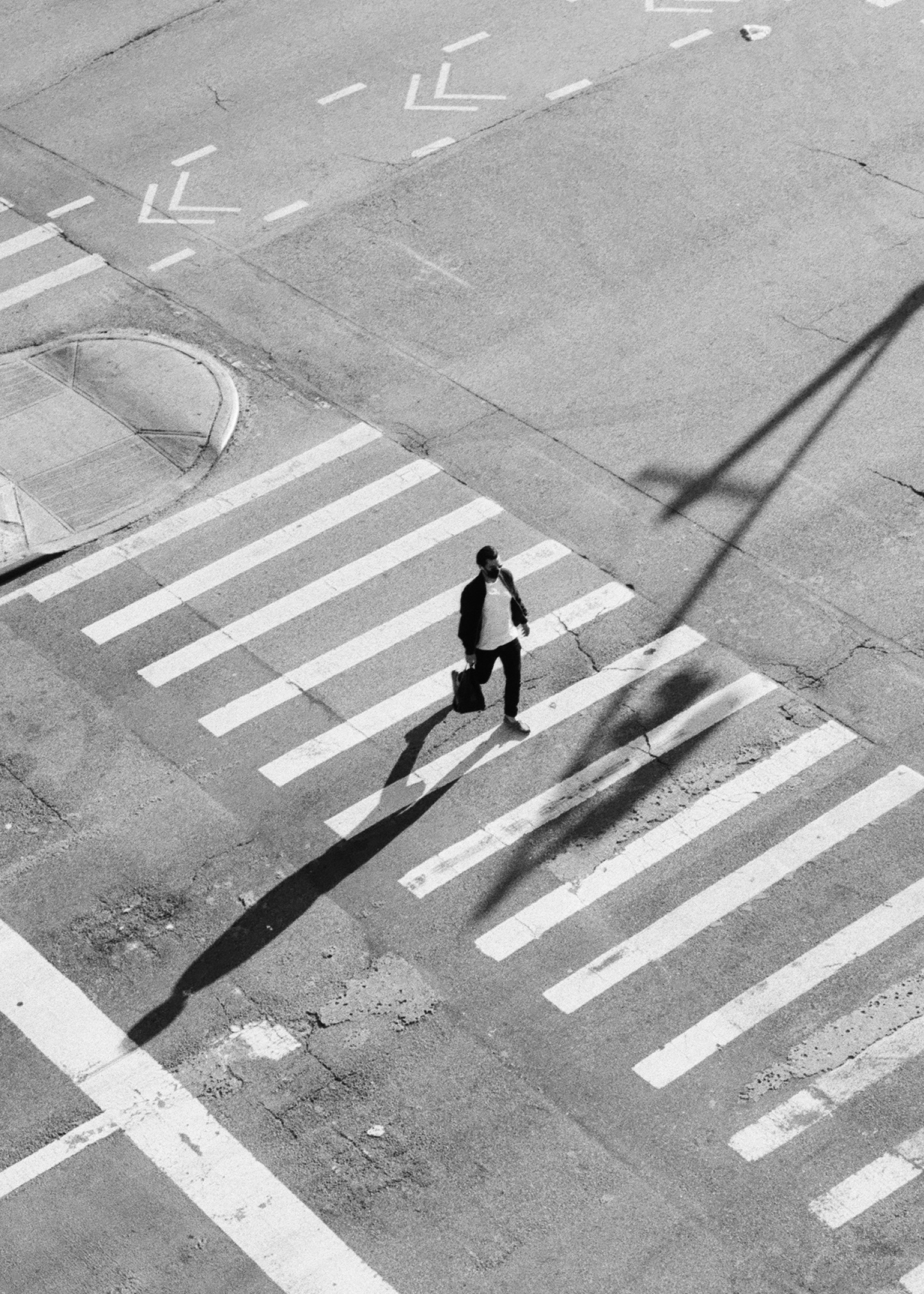 Peering down from my balcony onto an eerily quiet Delancey Street, I saw only a solitary pedestrian here and there and store fronts boarded up. I then planned my journey to Fort Greene, Brooklyn ... It was time to get out there and explore.
A short walk through Chinatown from my apartment on The Lower East Side is the Manhattan Bridge. Connecting Manhattan's Canal Street with Downtown Brooklyn and is far superior in beauty to its noisy neighbour the Brooklyn Bridge. I had done this walk countless times but never quite like this.
The famous Katz's Deli without it's customary queue around the block the for it's world-famous Rueben sandwich was a sight to behold in itself.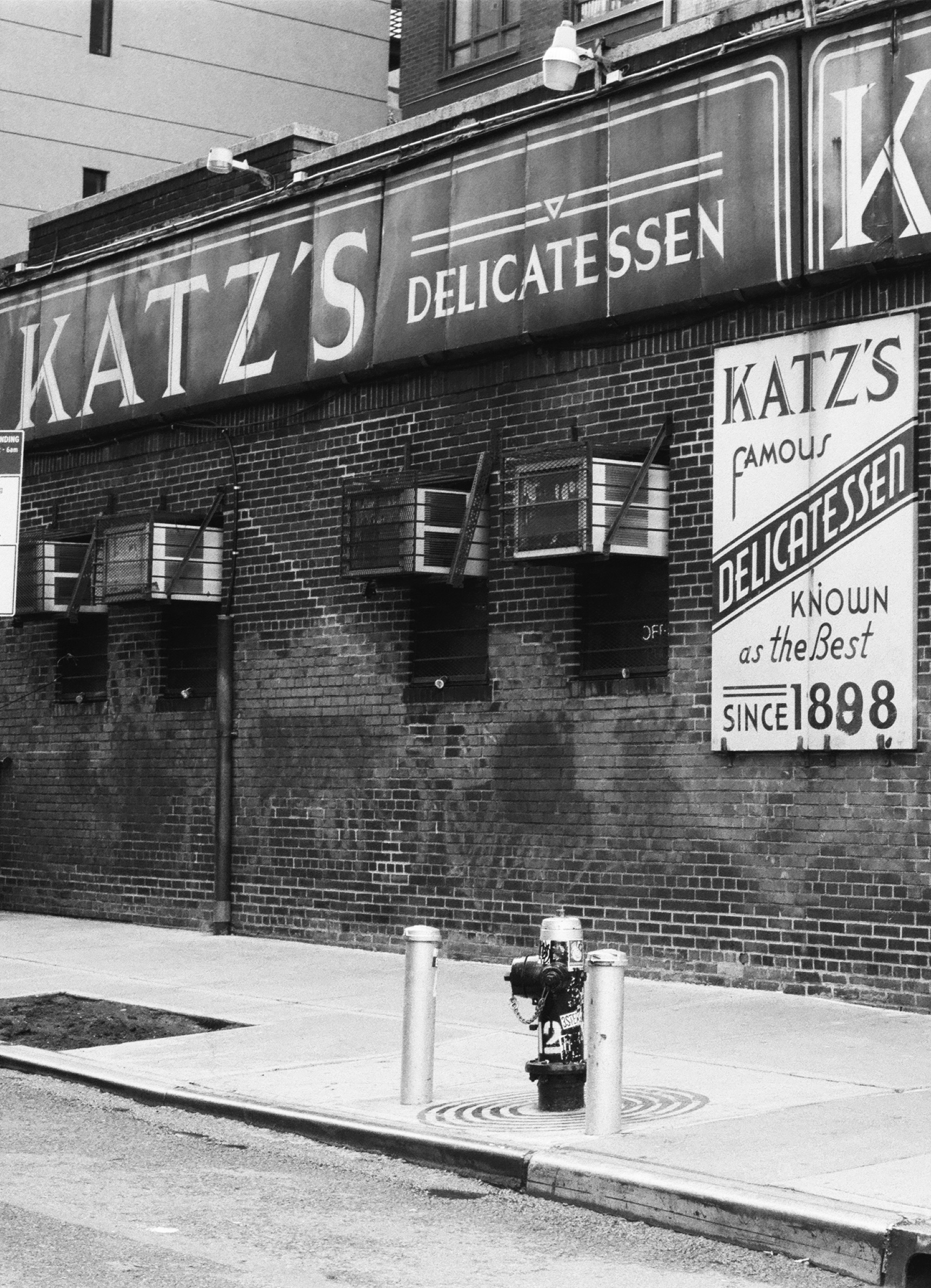 An iconic symbol of the city
It was not until I arrived at the bridge that I realized I had spent the last 15 minutes walking, almost exclusively, in the middle of the road. New York with no cars felt liberating but New York with no yellow taxis felt wrong.
No overheard arguments over who needs the cab more or incessant honking in standstill traffic sounds like bliss, right? Wrong! The abrupt absence of these iconic symbols left me feeling a sense of "be careful what you wish for!"
The Manhattan Bridge was unsurprisingly empty, affording me the time to capture some poignant shots of the noisy neighbor through an ominous tear in the bridge's wire.  Almost a representation of the city's desperation to break free from its punishing fate.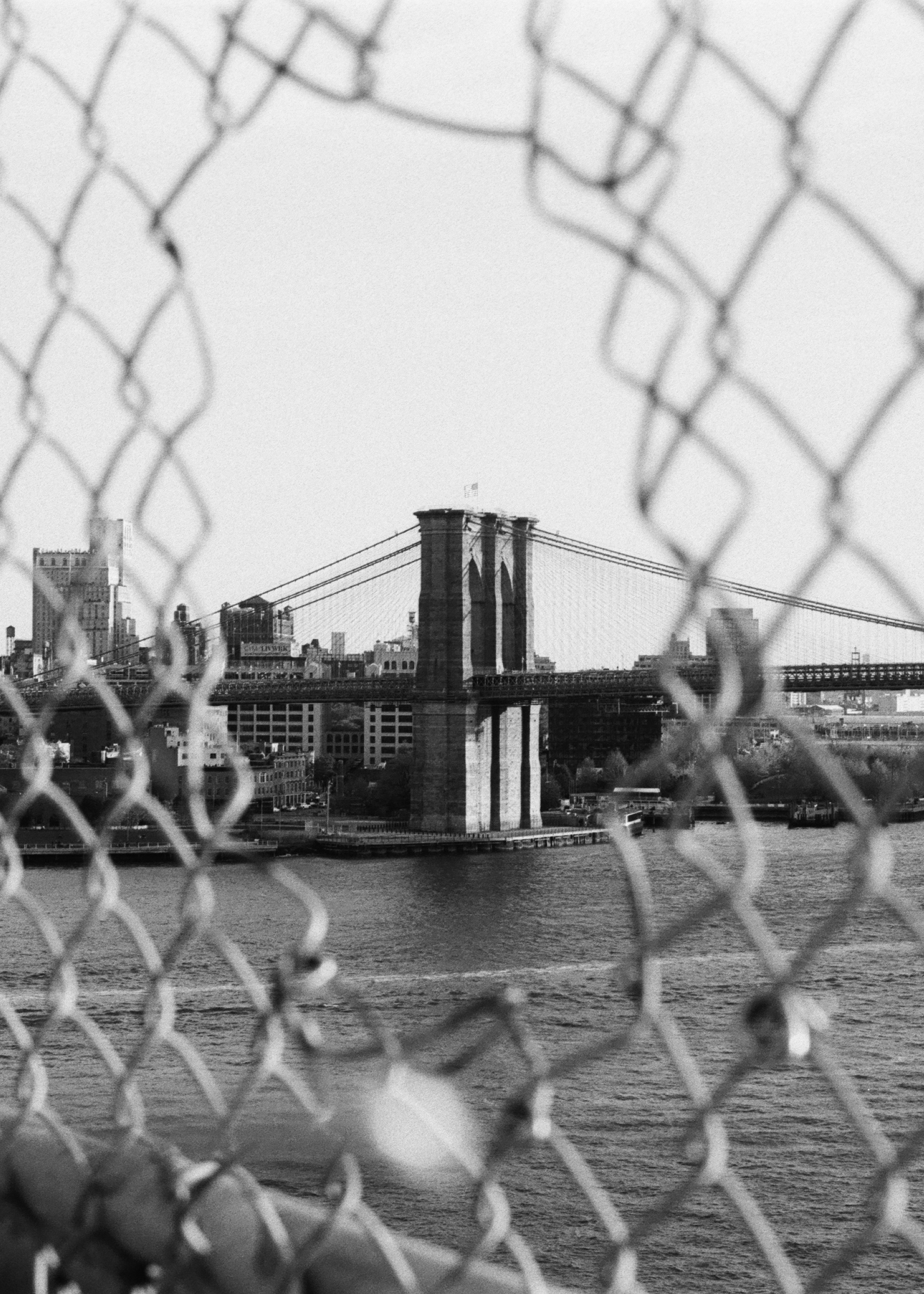 Courage
Moments later, I was caught unawares as I gazed up at a defiant billboard that simply read "COURAGE".  Three teenage boys flew past me on their bikes (the new preferred mode of transport in the carless city). This left me startled and all too aware that I had been cooped up inside these past six weeks.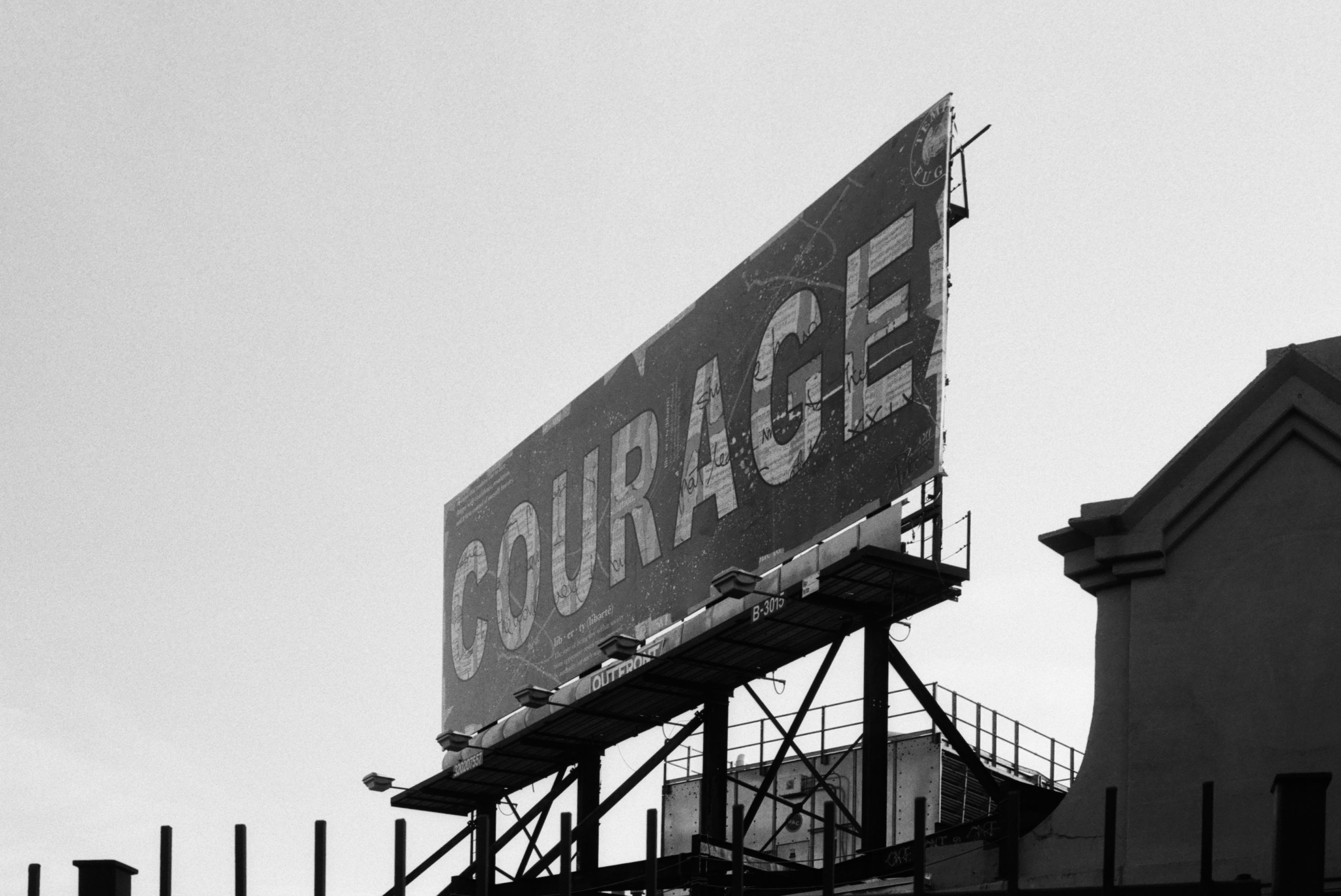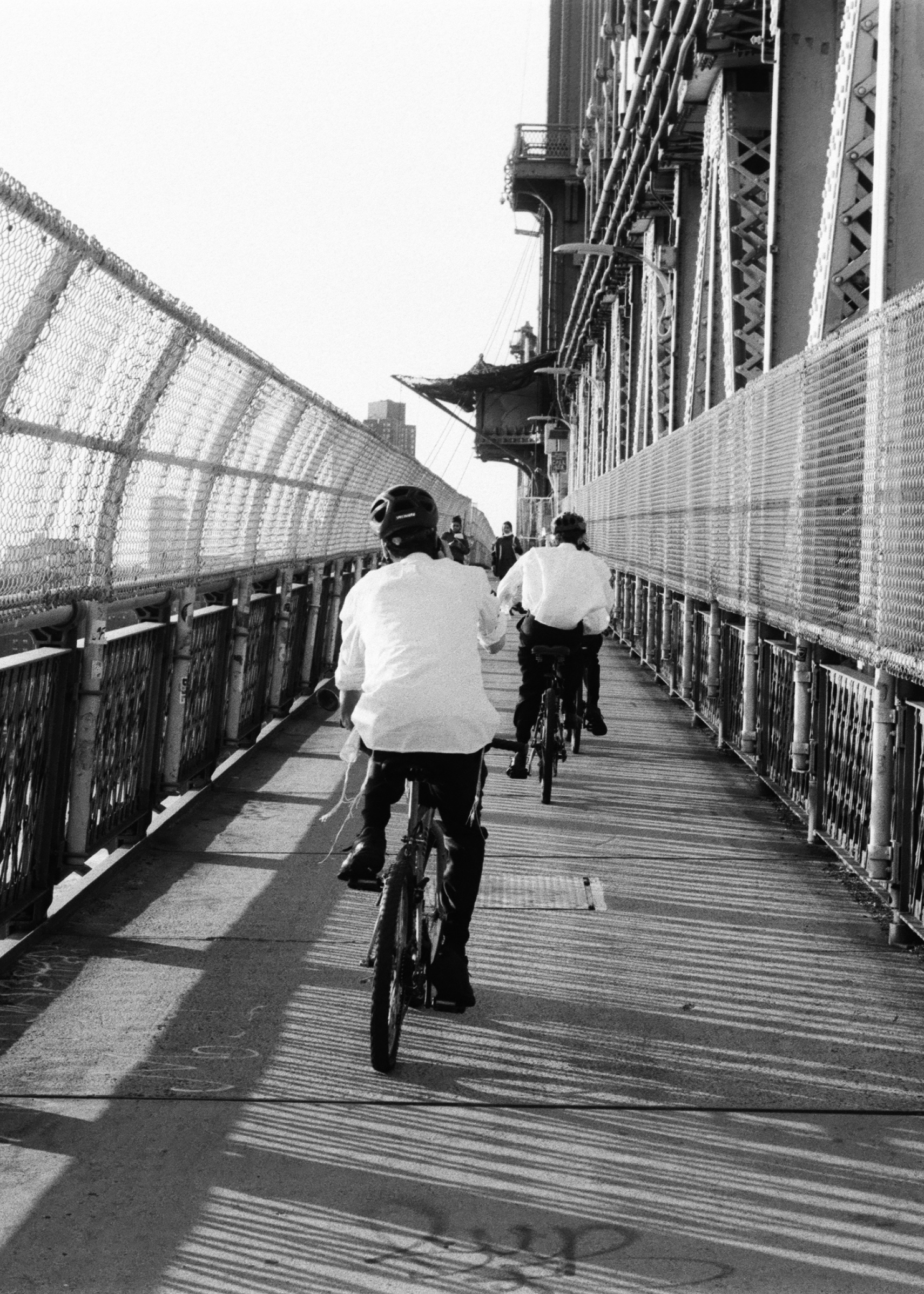 Stoop Culture
I arrived in Fort Greene at long last to find my beloved neighborhood pizza joint, Roman's, with their lights off... I was desperate for a slice. However, stoop culture was in full effect. Community spirit at its finest had started to emerge on the facades of this leafy neighborhood's glorious brownstones. Households sat on their stoops with smiles on their faces. Socially distant conversations with neighbors were in full flow and music blared from open windows.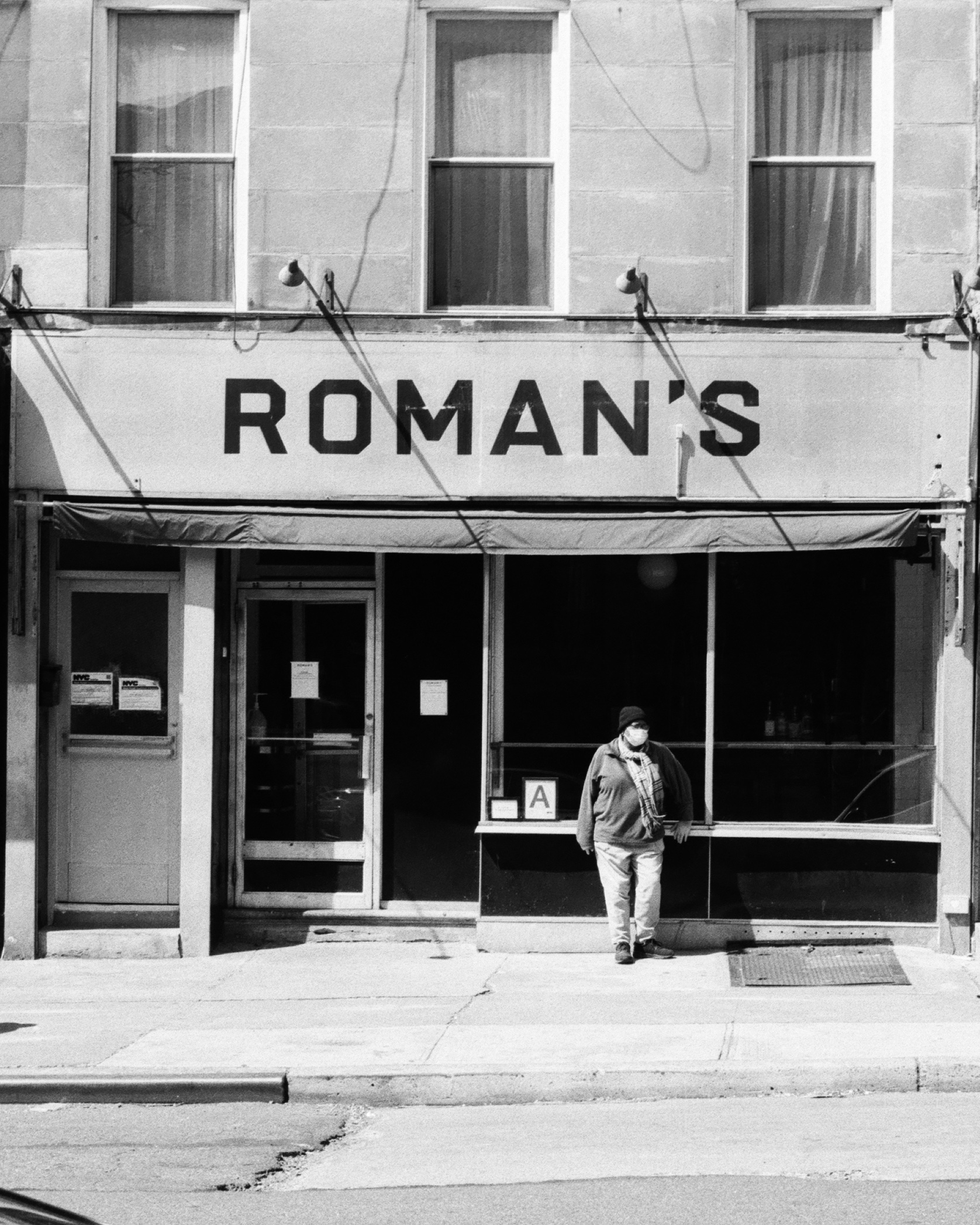 New York had become the epicenter of the global pandemic, but its residents had been Ground Zero once before and a steely determination runs through their veins. "New York Tough" had recently become this city's favorite catchphrase and now I could truly see why. Was the city beginning to awaken?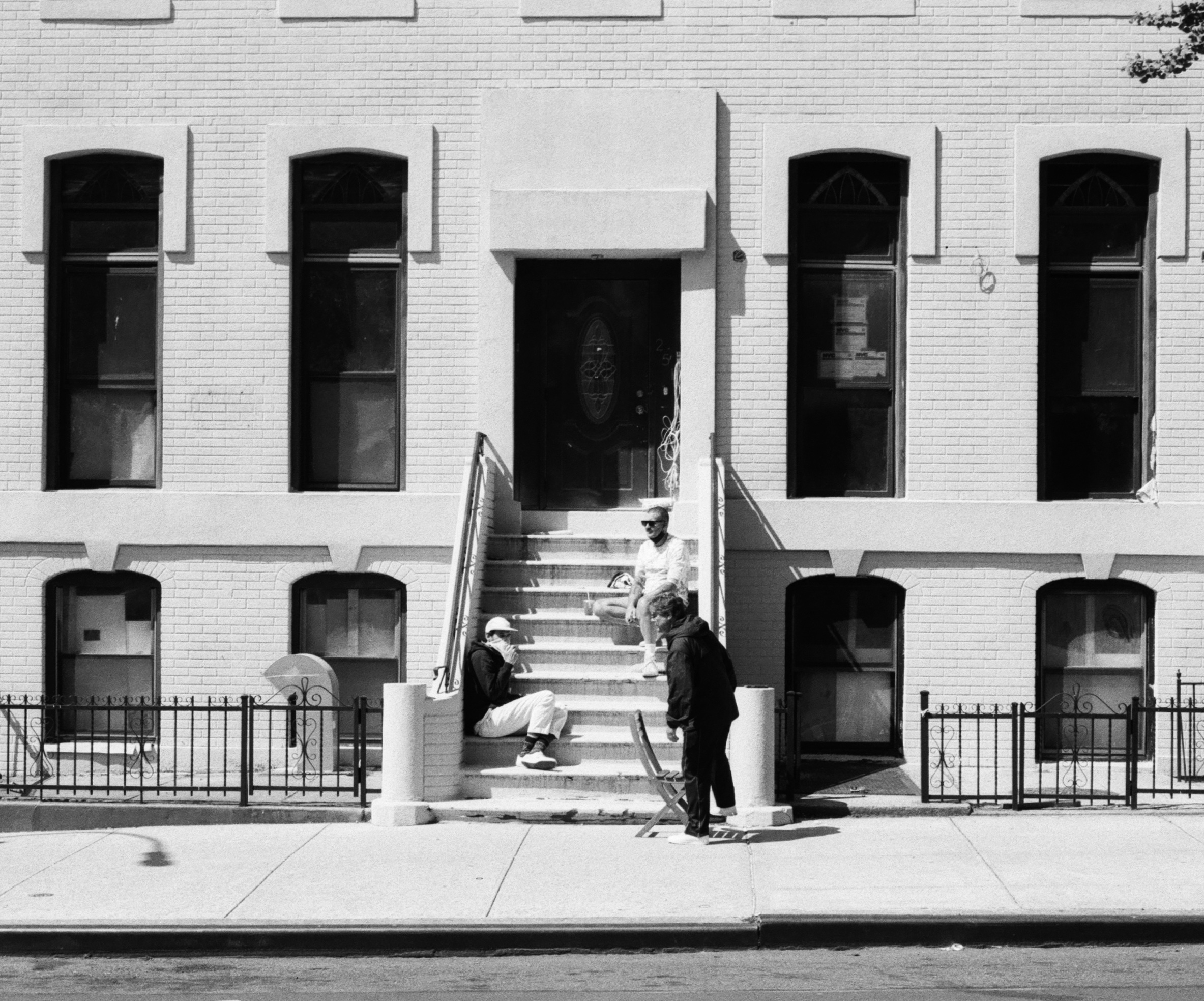 ---
About The Author

---