Love On Film Posted On 14th February 2023 To Magazine, Stories & Portrait

Wednesday Afternoon
I remember the message on Instagram from Clare one wet Wednesday afternoon whilst I was halfway through my maternity leave… "Julie & I are getting married on Sunday, any chance you're free?!" I was absolutely thrilled to get to shoot Clare & Julie's wedding day and knew they'd make it absolutely their own. They had just 4 guests (their two best friends and their two sisters) and it was such a special and beautifully intimate day.
The Most Loving Ceremonies
Although I usually capture wedding couple prep in the morning too, Clare & Julie decided that they wanted to meet everyone at the venue and all go in together, so I met them at the doors to St. George's Hall in Liverpool, and got to witness one of the sweetest and most loving ceremonies that I've had the privilege to capture.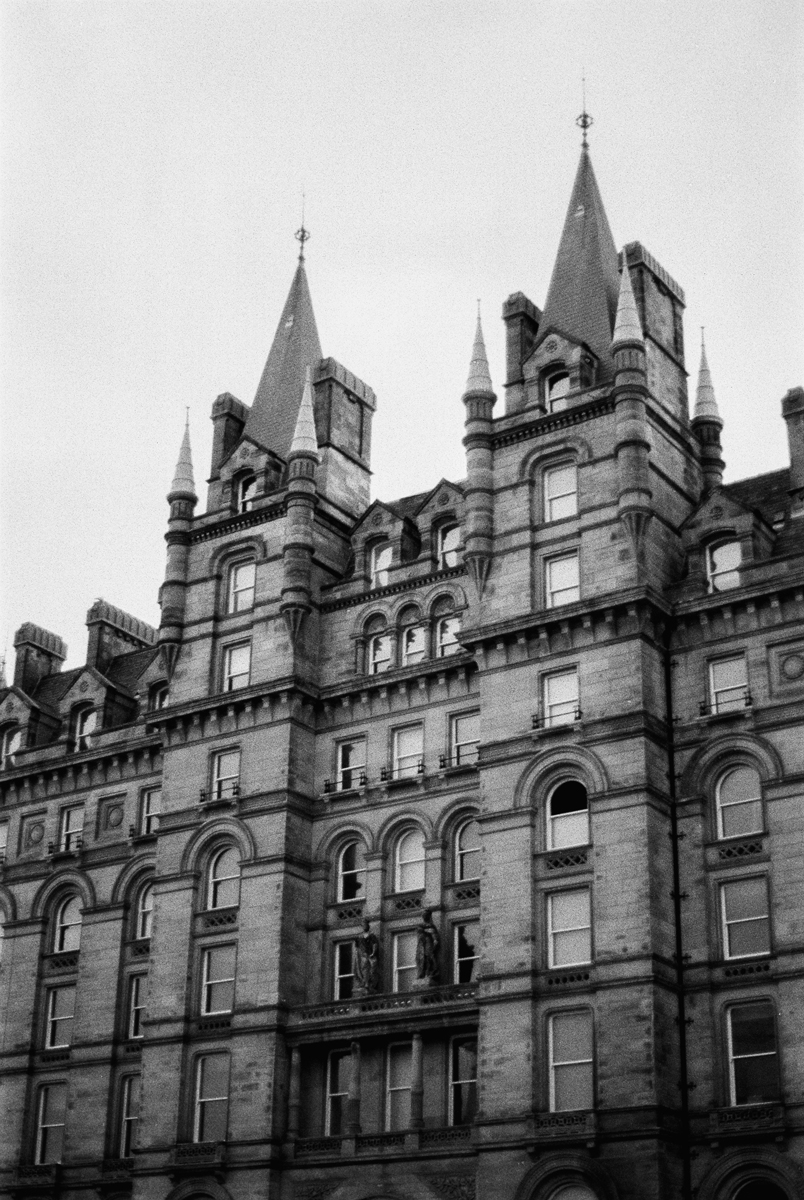 The Spectacular Pillars
Afterwards, we all came outside to create some group shots under the spectacular pillars of St. George's Hall plateau. It was a wonderfully wild and windswept March day and I knew it'd be perfectly suited to a black & white film stock such as ILFORD FP4+. As I was shooting on my Olympus OM1 and my Rolleicord 3.5, I also brought along some HP5+ as I knew I'd be able to push that, no matter what the winter light conditions ended up being!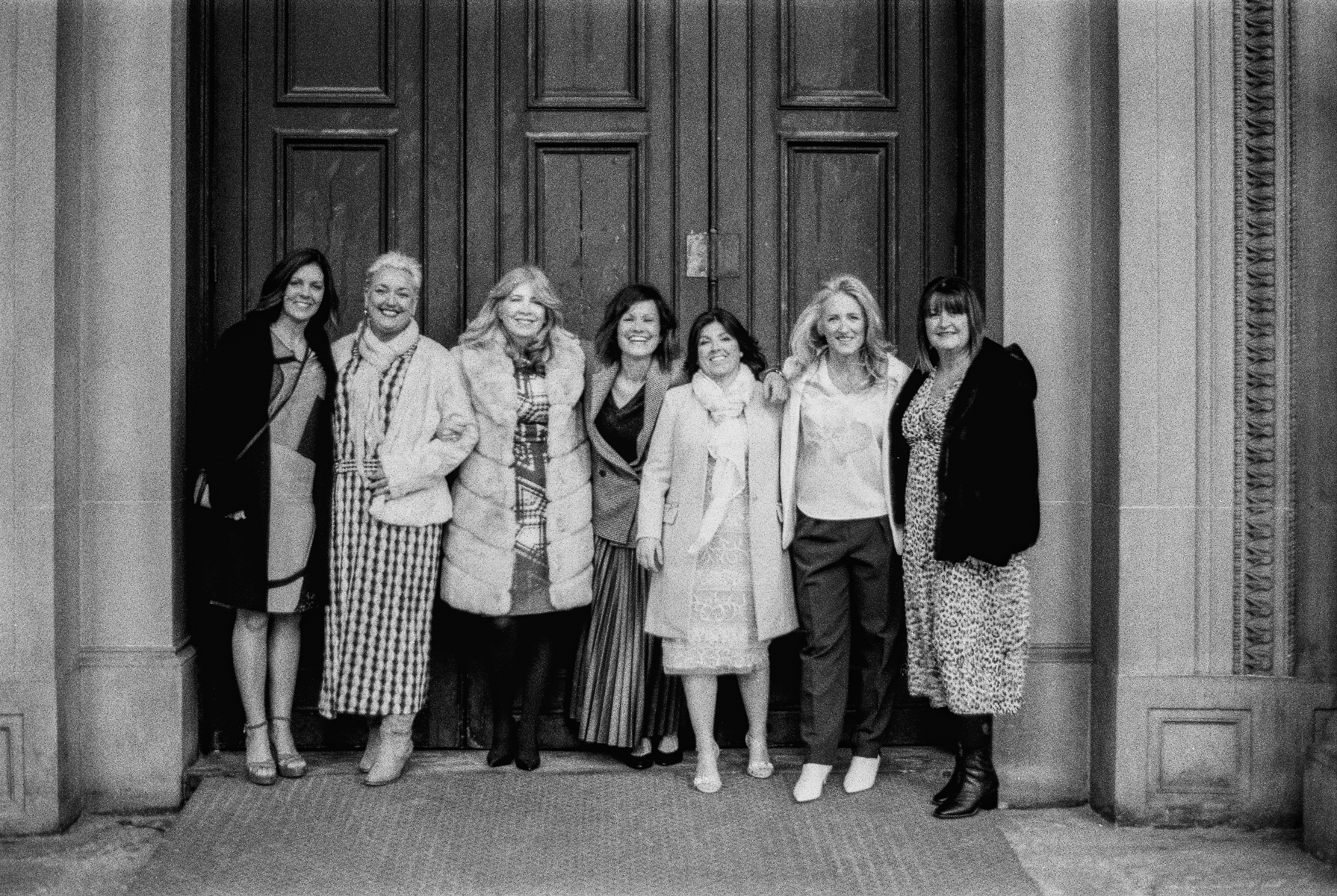 The Feel Of The Moment
It was such fun capturing all the movement, love and laughter from this beautiful couple and I consciously focused on the 'feel' of the moment, rather than worrying too much about the technical aspects. I'm so glad that I took this approach with their day. I knew there were some shots that I wouldn't have normally taken, but once I'd processed the rolls and got the negatives onto the lightbox, they have ended up being some of my all-time favourite wedding photos.
Hope Street
After the ceremony and portrait session at St. George's Hall, we grabbed a black cab to the other side of the city and went for waffles (my personal favourite wedding breakfast meal to date!) I managed to persuade Clare & Julie to brave the cold once more so that we could capture some shots of them on Hope Street next to the iconic 'Suitcases' sculpture where each case is named with a famous local person and which often serves as a gathering point for friends, strangers and visitors to the city.
Hope Street Hotel
Finally it was off to Hope Street Hotel, a boutique hotel a few seconds walk away, which has a gorgeous wooden wall at the entrance and which I knew would add some lovely texture to images shot on the black and white film stock.
The Last Couple Of Shots
Clare, Julie and their guests went to get changed for cocktails so I grabbed a couple of last frames of them in their lovely hotel suite. They were even up for standing in the bath(!) so I could get a silhouette of them against the window and the view out over the city.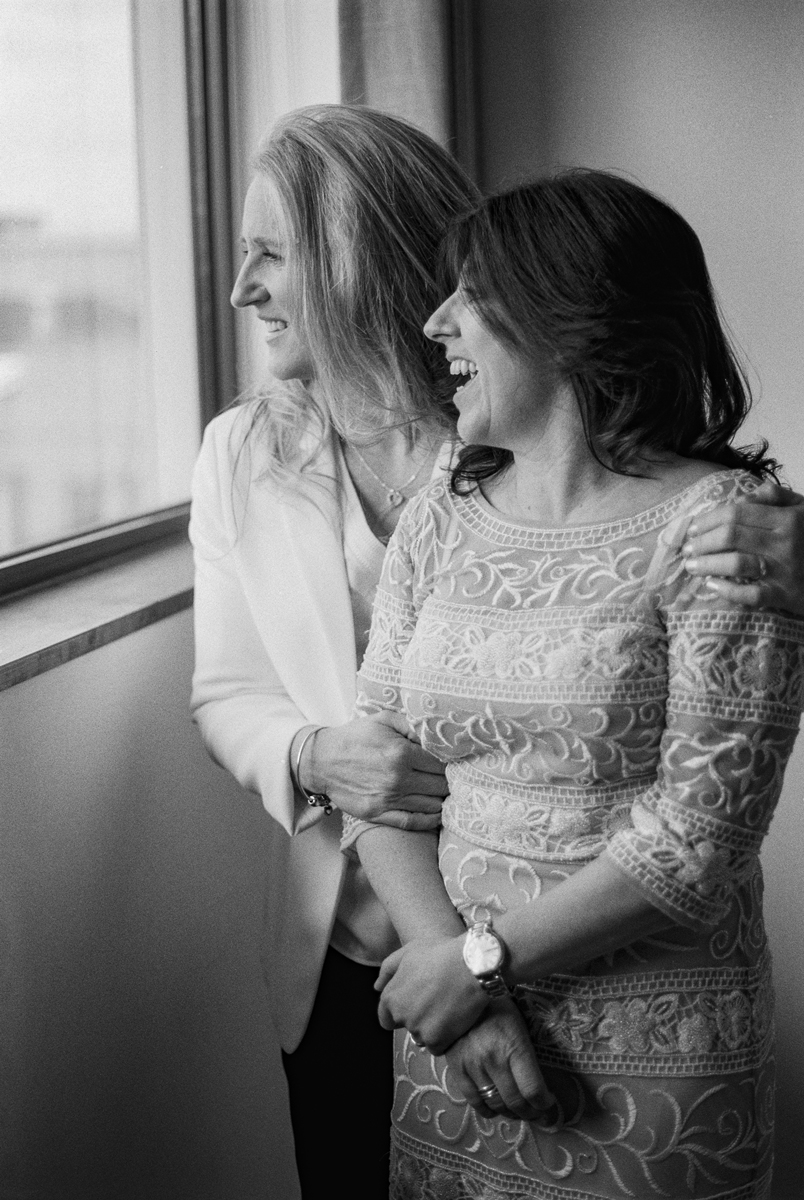 One Of The Loveliest Moments
I processed the rolls by hand in AP tanks using ILFORD ID-11 stock and was chuffed to bits with the response from Clare & Julie when they saw their gallery. Getting their messages was one of the loveliest moments I've had as an analogue wedding photographer.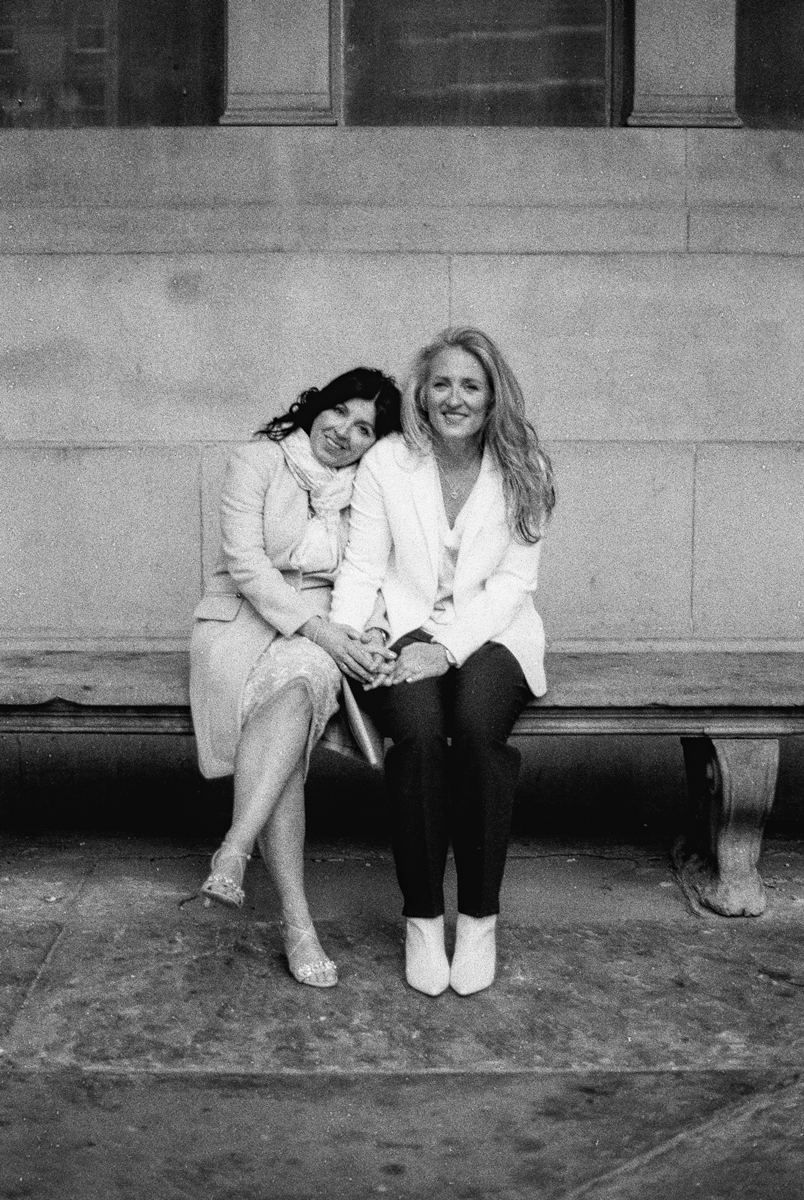 Love Liverpool Pride Exhibition
Some of the images have also since gone on to be part of the Love Liverpool Pride exhibition. I have put together celebrating love and the LGBTQIA+ community. I am so happy to know that they've been seen and enjoyed across the city.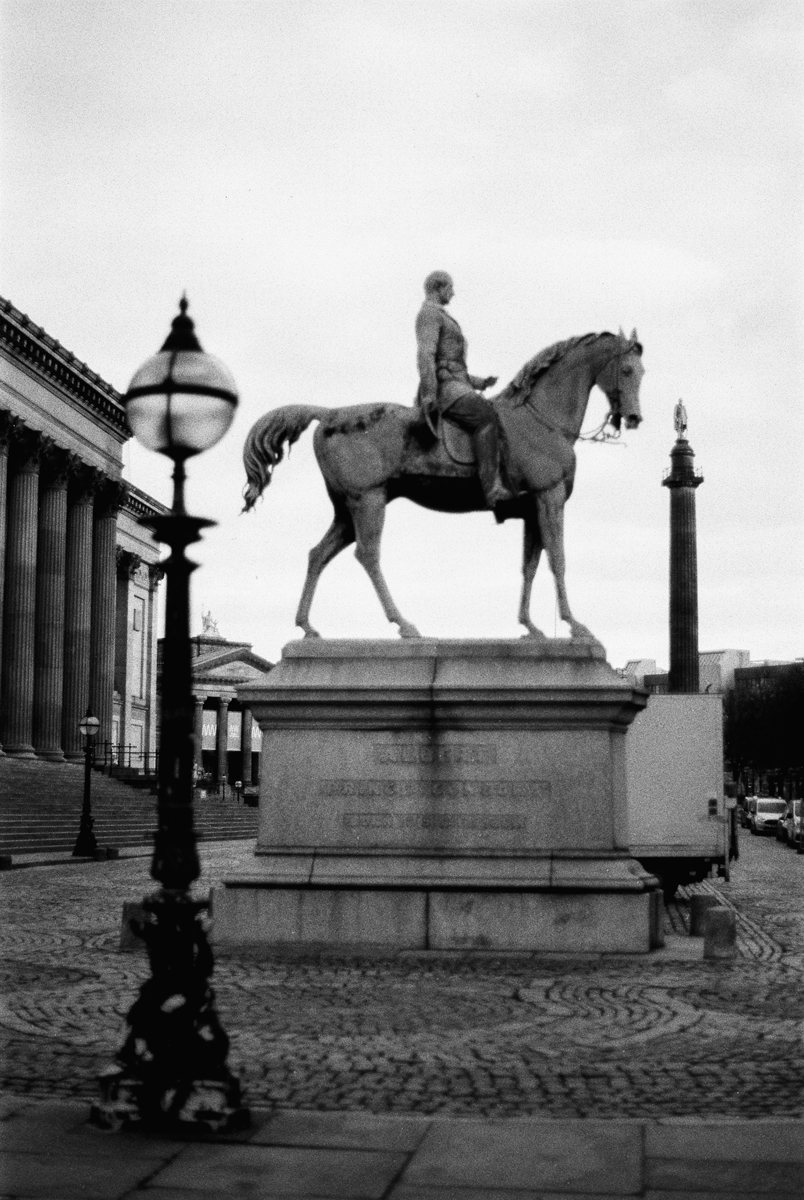 ---
About The Author

---