Lockdown Sessions Robbie Jeffers Posted On 24th June 2020 To Magazine & Lockdown Sessions

We've really enjoyed this series and finding our more about some of the members in our community.  Although we are moving out of Lockdown now we will be keeping it running, just in a slightly different format, so keep an eye out for the changes in the coming weeks.
This week we spoke to Robbie Jeffers who was nominated a few weeks ago by Ray Barbee.
SECTION 1 - THE BEGINNING
SHARE YOUR FAVOURITE IMAGE / PRINT SHOT ON ILFORD FILM AND TELL US WHAT IT MEANS TO YOU?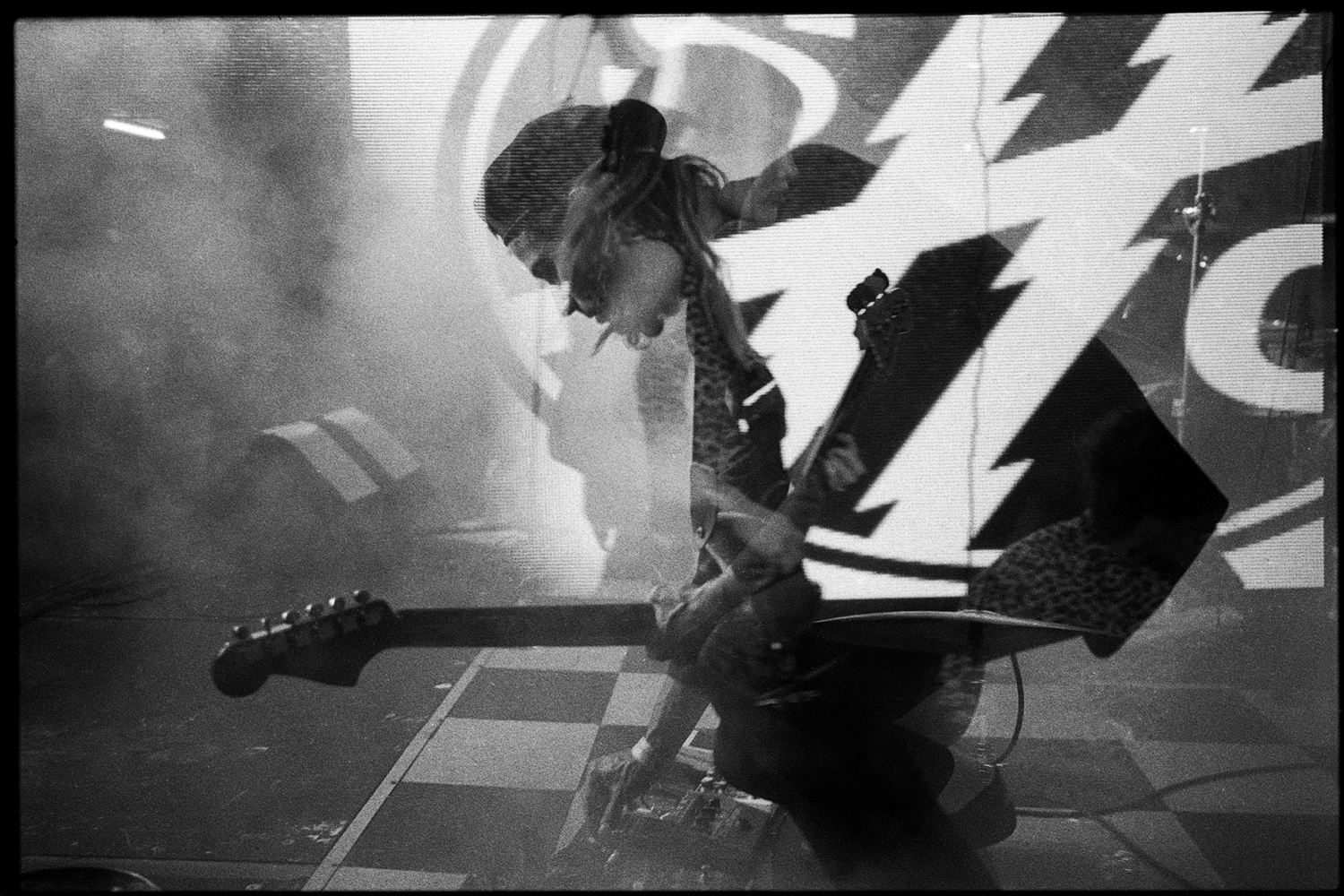 It's difficult for me to narrow down what would be my favorite image.  I am too attached to all of them.  But, I do love the images from when I experiment.  I shot this one in 2017 when the band Foster the People hired me to shoot a show.  Many times I like to shoot a roll twice and see what comes about.  Most of the time it's a mess and not much is there.  But, this image was a gem.  It was shot on HP5 pushed to 3200.  It's such a great film for that.  I love how versatile. I have rated it at 50 and all the way to 8000 and it holds up well.
JUST IN CASE ANYONE DOESN'T KNOW WHO YOU ARE OR WHAT YOU DO CAN YOU GIVE US THE OVERVIEW?
I'm a freelance film photographer. My passion is in documenting musicians – from touring with bands, documenting their live shows, shooting their album covers, etc.
How and why did you get started shooting film?
I fell into it by accident. I was a marketing director for Stü. The owner cut the photography budget and we were not able to hire any outside photographers. This was pre-internet / pre-digital – so we were solely focused on print ads. I had no other choice but to photograph the ad campaigns myself, otherwise there was no way to effectively market the brand. So I bought a used Nikon F4 and some black and white film – and started taking photos. Shot some ads – and fell in love with it. That led to me shooting the ad campaigns full time for Stüssy. The rest is history.
Who has been your biggest photographic inspiration to date?
Anton Corbijn & Jim Marshall
What is the best piece of photography tip or advice you have ever received?
Shoot as much film as possible. Shooting film helps keep you disciplined, as you can't rely on a digital camera to help make decisions for you. With film - you have to read your meter, understand what your light is doing – and ultimately make decisions based on your knowledge, etc. For me shooting digital makes me a lazy photographer, while film makes me diligent.
SECTION 2 – IN LOCKDOWN
What photography related projects (if any) are you planning to do while in lockdown? (processing, scanning, printing, business planning etc) / Do you have any photography tips / ideas / projects for people to try?
Ironically – the pandemic gave me a much-needed break from shooting. Prior to COVID – I was overworked and burnt out. The lockdown has given me the time to reset and refocus, and I'm ready to shoot again. As my next project - I'm currently in talks with a surf brand called Sport of Kings to curate images for a coffee table book about a designer (and good friend of mine) that just recently passed away.
What key piece of advice would give others to see them through / staying motivated with their photography during the lockdown?
Take this as an opportunity to re-set and re-focus.
Where is the first place that you will be shooting once this is over and what kit will you take with you?
I have shoots with Buck Meek from Big Thief as well as a shoot with Madison Cunningham on the horizon. Both will be in LA. Looking forward to getting back to shooting the local music scene.
My M6 is always with me – and HP5.
This pandemic has given many people the opportunity to reassess goals and ambitions. When the world returns to normal what are your photographic goals going forward? 
I want to keep doing what I've been doing. Music is the most important art form in my opinion, and I want to continue documenting the music scene in LA (and beyond).
On a non-photography question - This is a bit more deep and meaningful but post coronavirus, what would you like the world to do differently (what lessons could we all take from this)?
Love thy neighbor.
SECTION 3 - SHOUT OUTS
WE ALL NEED A BIT OF INSPIRATION AND LOVE SO THIS IS YOUR CHANCE TO TELL THE COMMUNITY ABOUT YOURS. FROM THE FILM PHOTOGRAPHERS WHOSE WORK INSPIRES YOU, TO THE LABS YOU TRUST WITH YOUR FILM. YOUR 'GO TO' FILM PHOTOGRAPHY STOCKISTS, YOUR FAVOURITE COMMUNITY DARKROOMS OR JUST ANYONE IN THE COMMUNITY WHO YOU FEEL DESERVES A SPECIAL MENTION.
GIVE A SHOUT OUT TO YOUR 3 FAVOURITE FILM PHOTOGRAPHERS  CURRENTLY ACTIVE ON IG OR TWITTER AND BRIEFLY TELL US WHY OTHERS SHOULD FOLLOW THEM?
Nick Mayo -- @nickexposed – Great eye.
Fred Mortagne -- @frenchfred – Abstract eye // unique approach.
Michael Weitzman -- @mwphotographicarts – I print with him in the darkroom. I've learned so much from him. He's a master in the darkroom.
Give a shout out to your favourite photographic retailer (name, location and website)
Freestyle Photographic Supplies – Hollywood -- https://www.freestylephoto.biz
Give a shout out to your favourite lab service, if you have one, (name, location, website)
Pro Photo Connection – Irvine – prophotoconnection.com
Section 4 - Favourite kit
What is your favourite film camera you own 
My Leica M6
Aside from your camera, lenses and film what accessories make it into your camera bag?
Light meter and a sharpie.
What is the best piece of photography kit you have found or been gifted?
My fanny-pack.
As this is an ILFORD interview it would be remiss of us not to ask about your favourite ILFORD products. Tell us you favourite ILFORD film, paper and chems and why?
HP5, Ilfotec HC. My favorite paper is the MULTIGRADE FB Warmtone.
We've seen pictures from around the world of people stockpiling products. If you could stockpile one ILFORD product what would it be?
It would be HP5 (and I actually DID stock up on it).
And finally…
Nominate one other person you think should fill in this form and we will reach out to them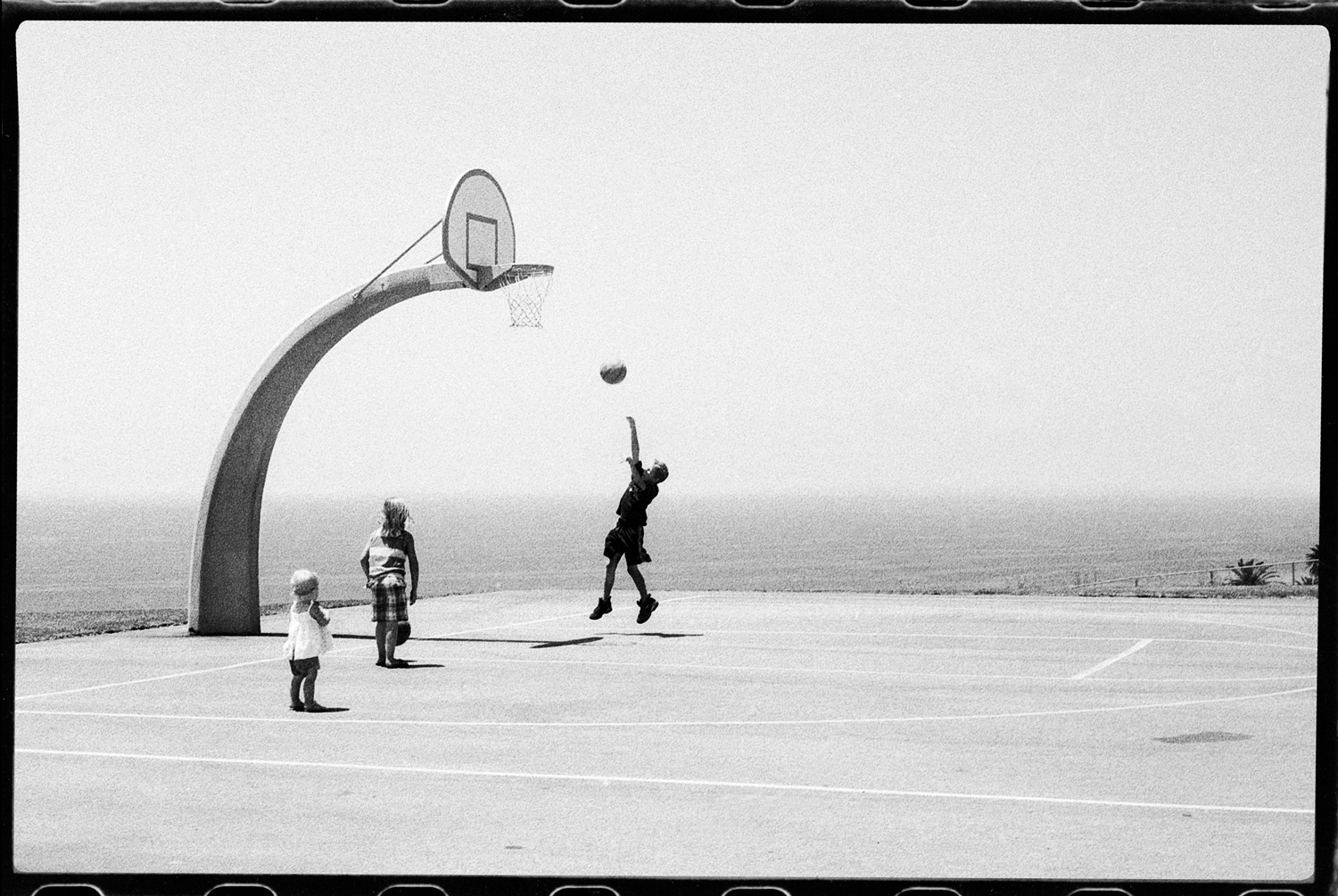 Images all ©Robbie Jeffers
---
About The Author

---