In Focus - Wesley Verhoeve Posted On 30th September 2021 To Magazine & In Focus

This week's interviewee, Wesley Verhoeve has been on our radar for a while so we were thrilled when he was nominated to take part in this series making him our 44th interview.
Section 1 - Background
Share your favourite image / print shot on ILFORD film and tell us what it means to you?
It's so hard to pick a favorite image but I will let recency prevail and select a recent top favourite image that made it into my photo book "Notice". I photographed a giant leaf in a suburban backyard in beautiful Vancouver, Canada. I got very close and focused on the beautiful texture and shape of the plant but once I was looking at the scanned image I realized what was a tight close up of a relatively small thing looked identical to a bird's eye view of a magical landscape.
There is something very comforting about being able to notice shapes and patterns in nature that consistently repeat and echo each other. It makes me feel like we're part of a greater whole.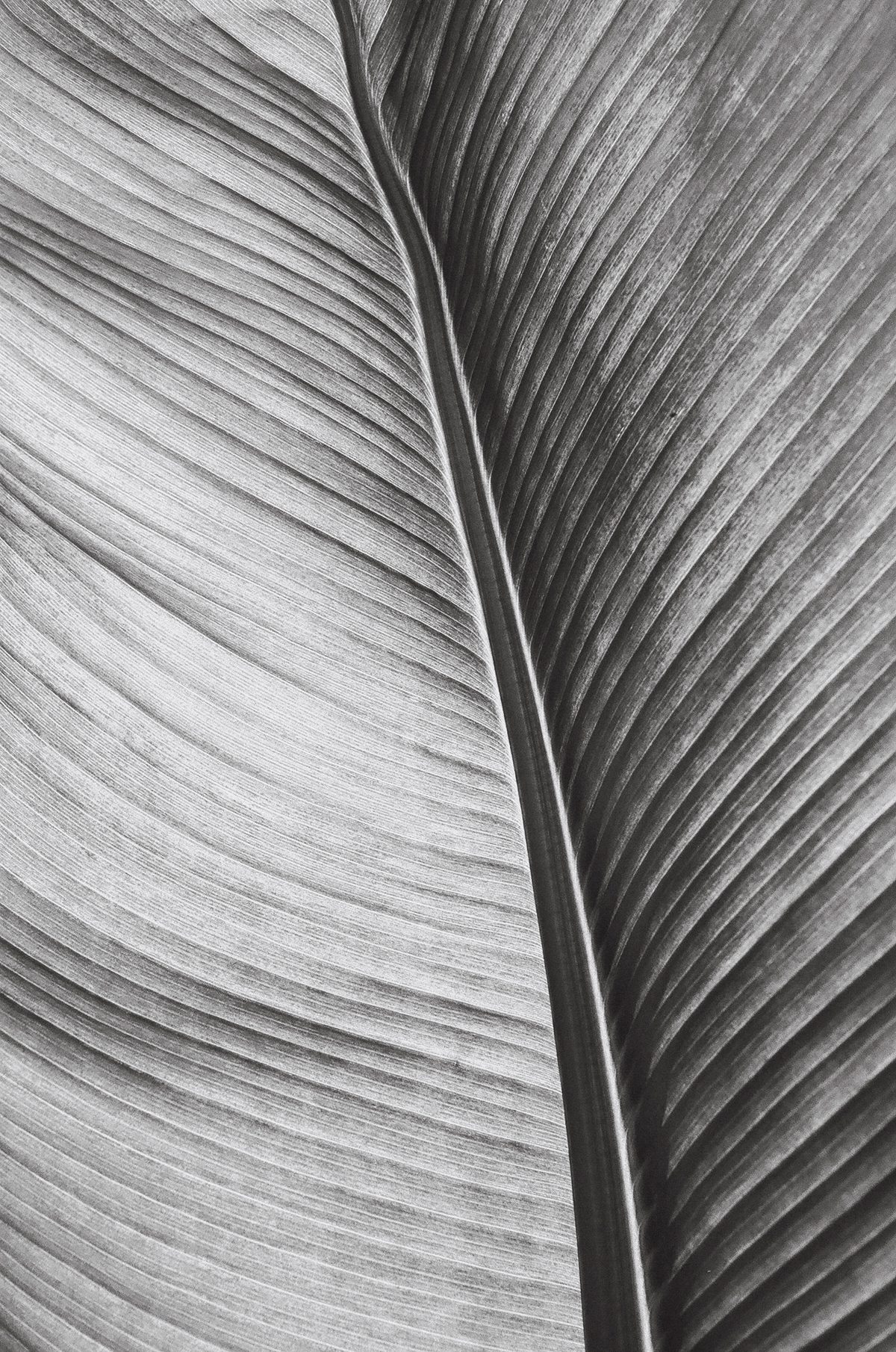 Just in case anyone doesn't know who you are or what you do can you give us the overview?
My name is Wesley Verhoeve and I'm a photographer and curator. I split my time between Amsterdam and New York City, and previous to the pandemic focused almost exclusively on environmental and editorial portraiture for commercial and editorial clients. Many of my subjects, including for my commercial shoots, are people I have previously met and photographed on the street and kept in touch with.
This all changed during the pandemic when I had to drastically adapt my photographic practice in the absence of people on the street and commercial jobs available. For the first six months of the pandemic I focused on slowing down and going on long photo walks and training my eye to see better and to notice small bits of beauty in my immediate surroundings. I went on a daily photo walk for 123 days in a row and that body of work is now being published as a photo book titled "NOTICE."
How and why did you get started shooting film?
I spent my youngest years playing with my toys under the red light of my father's darkroom so film was always something that was around for me as a kid. Later when I got very interested in photography as an adult I started with a digital camera and my phone simply because that had become the "default" state of photography in my mind. A few years ago I found my way back to film and it felt like coming home, especially when I started shooting medium format. Its become a bit of a cliche to say this but there's something about film that makes the experience very meditative and calming for the anxious or busy mind.
Who has been your biggest photographic inspiration to date?
I would have to say my father. Aside from all the great legends like Gordon Parks, Elliott Erwitt, Bruce Davidson, Sally Mann, Mary Ellen Mark, Avedon, and so many others, of course. My father was the first person to put a camera in my hands, a Canon AE-1 we still own, and stimulated me to practice seeing. That's also why I dedicated NOTICE to him.
What is the best piece of photography tip or advice you have ever received?
The best piece of advice I ever received was when Coreen Simpson, a fantastic photographer and jewelry maker, told me that early on in her career when she would have a hard time finding magazines to hire her she decided to self-assign stories she was deeply interested in. To not wait around to be picked out of the crowd but to always be pursuing the work that you want to be making even if no one is telling you to go make it. Making great work, often, and publishing it in whatever way will help you get more of that same kind of work from paying clients.
The other big advice that has helped me a lot was to make sure to keep a very tidy archive of my work (both digitally and physically) and to take copious notes while shooting. You can use these links to read my 'How To' articles about archiving  and roll notes.
What film photography related projects are you currently working on (or are in the pipeline)?
At the moment I am putting together a few brand new portfolios as I pursue more client work in Europe in the commercial, fashion, and editorial space. Outside of that I am working on a long term project around a beach town I am fascinated with, and I am in the beginning stages of planning a big portraiture project in Amsterdam.
What / where is your next shoot and how do you decide what film / kit you will use?
My next shoot is a follow up to a recent shoot I did for a musician to create her single art work and promotional pictures. With her EP coming up we will continue to build her visual storytelling campaign to support the music.
In terms of my kit it will depend a bit on the final concept but there's a 99% change I will be involving a Pentax 67ii and a Canon EOS 1V, with Pan-F for 135 and 120 black and white work, some FP4 for 120, possibly some Kodak Tmax to get a different type of grain, and Kodak Portra 160 for the color work. I will also likely shoot some expired slide film for the "weirder" elements on the story.
What are your photographic goals going forward?
To make NOTICE a success both in terms of sales and the impact it has on those who read it. We have designed it in such a way that we hope it inspires more people to explore the beauty that is right in front of them, rather than dream about taking far away trips to make exotic photos.
The other lesson we hope our readers get from the essay in the book is that it can be intimidating to have big ambitious goals for your work and sometimes that means we get a little paralyzed and don't actually take steps towards the goal. For example, if you'd have told me I had to walk 1200 kilometers and shoot over 34,000 images in 123 days for the NOTICE project to be completed I would have perhaps thought it impossible. However, since I didn't set that goal beforehand but rather just consistently showed up every day and went on a long photo walk it all added up over time. Now I can look backwards and see it was possible, because I already did it.
Section 2 - Shout outs
We all need a bit of inspiration and love so this is your chance to tell the community about yours – from the film photographers whose work inspires you, the labs you trust with your film, your 'go to' film photography stockists, your favourite community darkrooms or just anyone in the community who you feel deserves a special mention.
Give a shout out to your 3 favourite film photographers currently active on IG or Twitter and briefly tell us why others should follow them.
I can't not start out with my dear friend and the design of NOTICE @danrubin. He has a wealth of wisdom and impeccable taste to learn from.
Shaniqwa Jarvis (@sheekswinsalways) is inspiring and a bad ass. She self-published a beautiful book that's an overview of a long career and she is a great example of someone who kept going and kept grinding and carved out a space for herself.
My buddy @devblaskovich is a fantastic artist who works with cameras and film. Inspiring, always.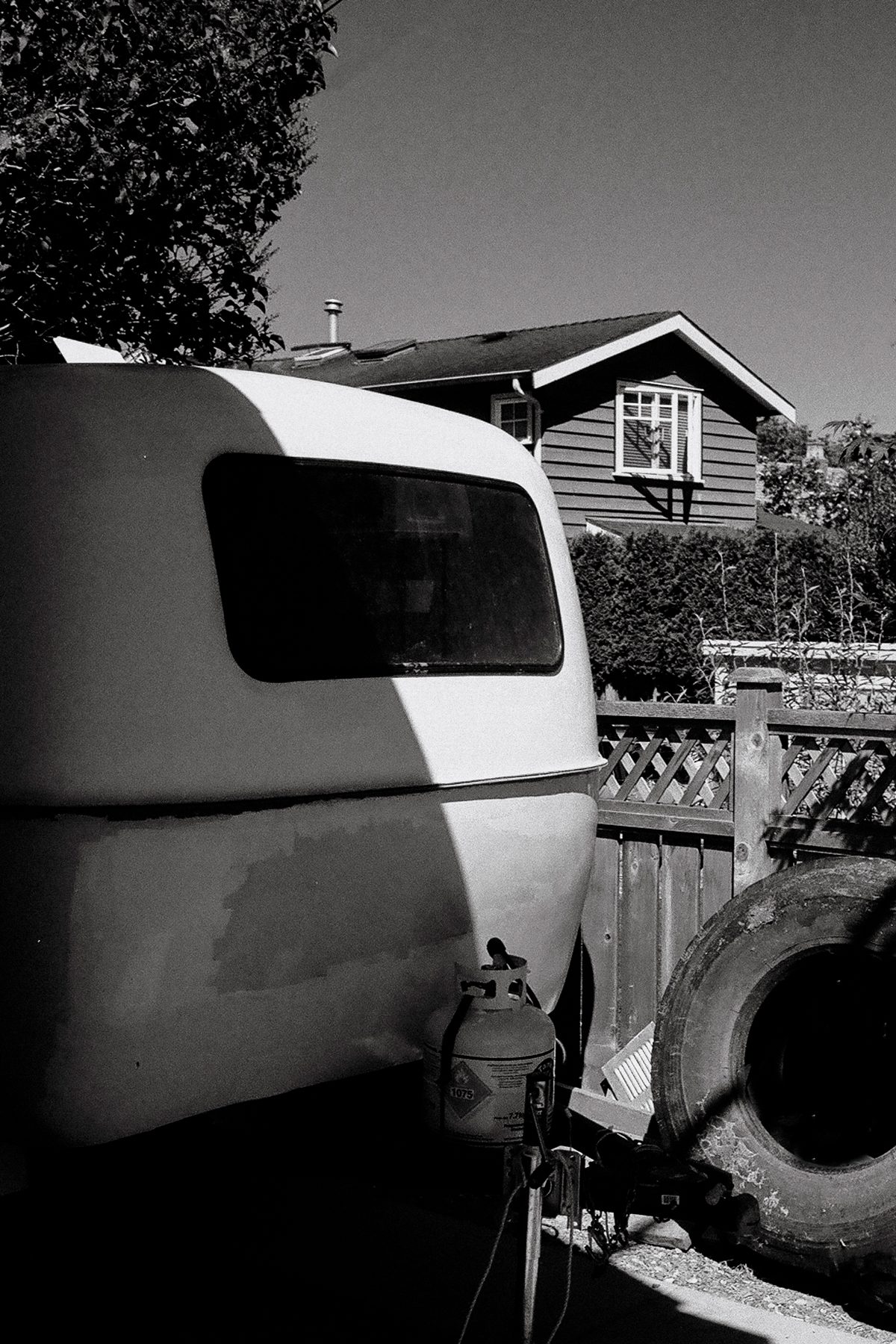 Give a shout out to your favourite photography YouTube channels (apart from the @ilfordphoto one).
The good folks at Cinestill just launched a fantastic channel for true beginners in film photography with @linusandhiscamera as the host.
Bryan Birks' channel shows off his 4x5 process and work and he always bares his soul on various topics around his own work, career, and the industry as he experiences it. He has the loveliest music and cinematography of the current channels in my opinion.
Jamie Wilkinson's channel is one of a kind. He takes much longer to make his videos than the "once a week" channels but it really shows in the final product. It's exceptionally thoughtful and wonderfully edited at a level that very few people even come close to approaching.
Give a shout out to your favourite photographic retailers (name, location and website).
The good folks at Carmencita Film Lab @carmencitafilmlab in Spain do amazing work but are also a wonderful force for good in terms of community building and putting love into the work and the world. Good eggs.
Also, major shout out to Bleeker Digital Solutions, my long time lab in New York City who are a true family owned community focused company. They did all the developing and scanning for NOTICE.
The team over at Safelight Berlin (@safelightberlin) were my home away from home when I lived in Berlin two summers ago and they were just a tiny second hand camera retailer and film seller. Since then their masterful community building has led to a big uptick in film photography in Berlin and they moved into a beautiful new space and added lab services too.
Give a shout out to your favourite lab service, if you have one, (name, location, website).
Aside from what I mentioned in the previous question, I'm a bit biased here because I have a partnership with Carmencita Film Lab to develop a lot of the work I share in my newsletter Process. I tried out their work a few months ago and was incredible impressed and after some chats they were kind enough to come on board to support and help make Process more sustainable for me.
Section 3 - Favourite kit
What film cameras do you own and which is your favourite? (Please send us a picture of it if you can).
My film camera set up is Pentax 67ii for medium format and the cursed Pentax LX for 135 format. I say cursed because I always recommend buying the MX instead since the LX has many known issues and it gets very costly. I fell in love before I knew that and now I am in trouble. Recently I have also adopted the Mamiya 645 Pro to shoot medium format in a more economical way and I enjoy that camera as well.
Aside from your camera, lenses and film what accessories make it into your camera bag?
I carry a sharpie to write the roll number on the film canisters. That's about it, I already carry too much around in terms of camera weight so I try to keep the rest minimal.
What is the best piece of photography kit you have found or been gifted?
I was fortunate enough to visit the home of Emily and Bruce Davidson to photograph them both and interview Bruce about his favorite photo books for my project The Observers.
I expected to only have a very short time to grab a few photos after the interview but the Davidson's were incredibly kind and generous with their time so I got to shoot a few rolls and I ran out of film. Poor preparation, always carry more film than you need! Bruce was kind enough to grab a roll of film out of his fridge for me to use and it was incredible sweet and meaningful for me.
As this is an ILFORD interview it would be remiss of us not to ask about your favourite ILFORD products. Tell us you favourite ILFORD film, paper or chems and why?
It's quite hard to pick between your film stocks but I'm going to go with what I feel is your most unique stock, which is the Pan-F Plus 50 ISO film which I just adore. I shot it in the midday summer sun in Mexico City in 2019 and I couldn't have been more pleased with the delightful tones and fine grain. I also adore FP4. The tones!
And finally…
Nominate one other person you think should fill in this form and we will reach out to them
My dear friend and sometimes collaborator and well of analog knowledge Mr. Dan Rubin. - We're ahead of you here Wesley, you can read Dan's interview here🙂
---
About The Author

Wesley Verhoeve
Wesley Verhoeve is a photographer and curator based in Amsterdam and New York City.
His images have appeared in publications including National Geographic Traveller, Eater, Wired, and many others. He has also shot global campaigns for LinkedIn, Hanes, and others.
Every Sunday he publishes Process, a newsletter about photography and finding your voice.
Social Channels:
Links:
Process, my newsletter about photography and finding your voice: www.readprocess.co
NOTICE order page: https://newstyle.co/products/notice
My portfolio: www.wesley.co
The Observers: www.theobservers.co
---