Lockdown Sessions Dan Rubin Posted On 13th May 2020 To Magazine & Lockdown Sessions

We've been following Dan Rubin's photography for a while now so were really pleased when he agreed to take part in our Lockdown Sessions.
SECTION 1 - THE BEGINNING
SHARE YOUR FAVOURITE IMAGE / PRINT SHOT ON ILFORD FILM AND TELL US WHAT IT MEANS TO YOU?
This was my first full day in Tokyo, on my first visit to Japan in 2016. The memory of wandering through the station during rush hour and letting the entire experience wash over me, is held in this image. It was also the first negative I had printed in the darkroom (most of my workflow is still digital, with scanning as the norm), and as an edition of 100 giclée prints based on that original darkroom print — so it's my most-purchased image to date. Though I love so many of the images I've captured, this is one of a select few I never tire of seeing.
JUST IN CASE ANYONE DOESN'T KNOW WHO YOU ARE OR WHAT YOU DO CAN YOU GIVE US THE OVERVIEW?
I'm a designer, photographer, musician, and teacher, originally from Miami, based in London, and currently stranded in Florida due to the pandemic. I've been a professional creative for over 25 years, and a photographer for a little less than half that time, shooting everything from instant film to large format.
HOW AND WHY DID YOU GET STARTED SHOOTING FILM?
Though I shot film at some point when I was younger (mostly random rolls from my teens, all from disposable cameras), I didn't see photography as a creative tool at the time. I clearly wasn't curious enough back then to really dive into photography — I also suspect the results I was getting weren't that inspiring either.
Then, around 2008, some good old 'fear of missing out' changed everything: A few designer-friends introduced me to the Polaroid SX-70: a folding, Transformer-esque model from the early 1970s, covered in tan leatherette and a brushed chrome finish. The minute I saw that camera I wanted it as a design object. This was shortly after Polaroid had announced it was discontinuing the film, so naturally I wanted to shoot some of that film before it was gone forever. I figured I'd shoot a few packs of film so I could tell my eventual grandchildren that I had, before the film became extinct, then put the camera on a shelf.
Instead, I fell in love with the first few images I made with the SX-70, which made me rethink my entire relationship with photography and cameras. That camera and film literally changed my life.
WHO HAS BEEN YOUR BIGGEST PHOTOGRAPHIC INSPIRATION / INFLUENCE TO DATE?
Somewhere between Cartier-Bresson and Clyde Butcher. Both found joy in mastering the creation of images, and though their subject matter couldn't be more different, I connected with their images long before I knew who they were. The more I learned about them, their stories, and their approach to the work, the deeper that connection became.
WHAT IS THE BEST PIECE OF PHOTOGRAPHY ADVICE OR TIP YOU HAVE RECEIVED?
Someone once told me — soon after I'd purchased my first digital SLR — to 'bolt on' the 50mm prime lens for the first 6 months. Their intent was for me to learn how to compose without having to look through the viewfinder, and to remove the distraction of swapping lenses or changing focal lengths on a zoom. The advice served me well and I've been passing it on to others for years.
SECTION 2 – IN LOCKDOWN
WHAT PHOTOGRAPHY RELATED PROJECTS (IF ANY) ARE YOU PLANNING TO DO WHILE IN LOCKDOWN? (PROCESSING, SCANNING, PRINTING, BUSINESS PLANNING ETC) / DO YOU HAVE ANY PHOTOGRAPHY TIPS / IDEAS / PROJECTS FOR PEOPLE TO TRY?
SO MANY. Seriously, I've gone from nothing to 'a bit much' in the last 8 weeks. It's both wonderful and overwhelming how quickly I've adapted and thrown myself at all manner of new things.
Processing — had been planning to start this year (alongside a new workshop series) so the timing was great. I jumped in headfirst as soon as I realized I'd be on lockdown for a while and all my travel/events were going to be cancelled, purchasing an entire setup the day after my travel plans changed and I knew I'd be stranded for the foreseeable future.
Camera scanning — again, this was on my list for this year so I just moved up the schedule, using this time to not only build a kit from scratch, but to learn enough about the hardware, software, and process that I can teach others.
A handful of personal photographic projects are already underway or being planned, including digging through the archive to curate sets of prints (and possibly a few limited edition mini-books), while also working on concepts for a few clients and helping others figure out new ways of working commercially (including with remote teams) within the current constraints.
A few new companies will likely be formed as a result of brainstorming sessions with friends across a handful of creative industries/services.
TIPS/IDEAS:
Accept the current constraints as useful tools, and embrace them just like you would any other project brief. Our brains love having problems to solve, and usually a change in circumstance just requires reframing to see it in a way that's compatible with our creativity.
If you see fun projects other people are doing, don't feel bad for copying them yourself. Our brains can get stuck and sometimes just going through the motions (e.g. following a recipe when cooking or baking) can be enough to get us out of it — and we end up with something we've made at the end.
This isn't always something photographers are good at, but with so many people all experiencing the same thing at the same time, pooling our creative energies is a great way to come up with ideas and hold each other accountable.
WHAT KEY PIECE OF ADVICE WOULD YOU GIVE OTHERS TO SEE THEM THROUGH / STAY MOTIVATED WITH THEIR PHOTOGRAPHY DURING LOCKDOWN?
TAKE CONTROL. Don't wait for permission to make decisions, don't wait for clients to get in touch, don't wait for the government to tell you things are going back to normal (that won't really happen anyway, not in the way we like to imagine). When we feel like we lack agency, it can be near-impossible to feel creative.
WHERE IS THE FIRST PLACE THAT YOU WILL BE SHOOTING ONCE THIS IS OVER AND WHAT KIT WILL YOU TAKE WITH YOU?
As I'm currently stuck in Florida with family, I'm not entirely sure when I'll be able to safely get back to the U.K. where most of my gear lives — let alone anywhere else. So, for the time being, I've quickly adopted a non-travel mindset: by not even thinking about potential destinations (not in a practical, forward-thinking sense), it frees my brain to focus on what's right in front of me. As someone who has traveled as a lifestyle for 3 of the last 4 years, that might seem strange, but I've always been fairly quick to adapt to new situations — which isn't to say it's easy, but it's easier for me than constantly missing being in airports and planning itineraries for multiple destinations each month.
I always want to return to Iceland (which was to be my next destination in March before getting stuck here), and Vienna, Edinburgh, the Faroe Islands, Sri Lanka, Japan, and many, many other favourite places, as well as all the spots I've yet to visit (and so many I've only been once, and need to make my first return visit — like Copenhagen!)
Wherever I go, it will be to see people I miss the most — and then I might head somewhere on my own and just hang out with nature for a bit…
As for kit: I'm missing my Pentax 67 and various 4x5 cameras like mad, so those will certainly be in my bag wherever I go.
THIS PANDEMIC HAS GIVEN MANY PEOPLE THE OPPORTUNITY TO REASSESS GOALS AND AMBITIONS. WHEN THE WORLD RETURNS TO NORMAL WHAT ARE YOUR PHOTOGRAPHIC GOALS GOING FORWARD? (CAN BE BUSINESS OR PERSONAL).
I don't think we'll return to anything as much as move on to the next version of normal, so my thinking has been focused on that over these last few months. It feels more potentially productive, too — if everything somehow *does* go back to the way it was, I'm already prepared for that. So, how best can I use my imagination to prepare for things being different, and work on new ideas and skills that might suit likely futures?
Most of my pre-pandemic photographic goals revolved around making more books, documentary films, incorporating my design experience into more of my commercial photographic work, and investing in other longer-term personal projects. Those haven't changed — which projects get my attention first will depend a lot on the state of International travel in the next 12-18 months.
One thing I keep thinking about is where I'd like to be stuck in the next lockdown — and the answer is driving my thoughts on where to live. I've been nomadic for the last 18 months (which is serving me well at the moment), but I'd already been planning to set aside August/September to hunt for flats in a few of my favourite cities. Now I've made up my mind that the list of locations needs to be limited by immediate access to nature — fields, forests, mountains, remote beaches… places I'd rather be stuck. Perhaps that's another personal project in the making, ha!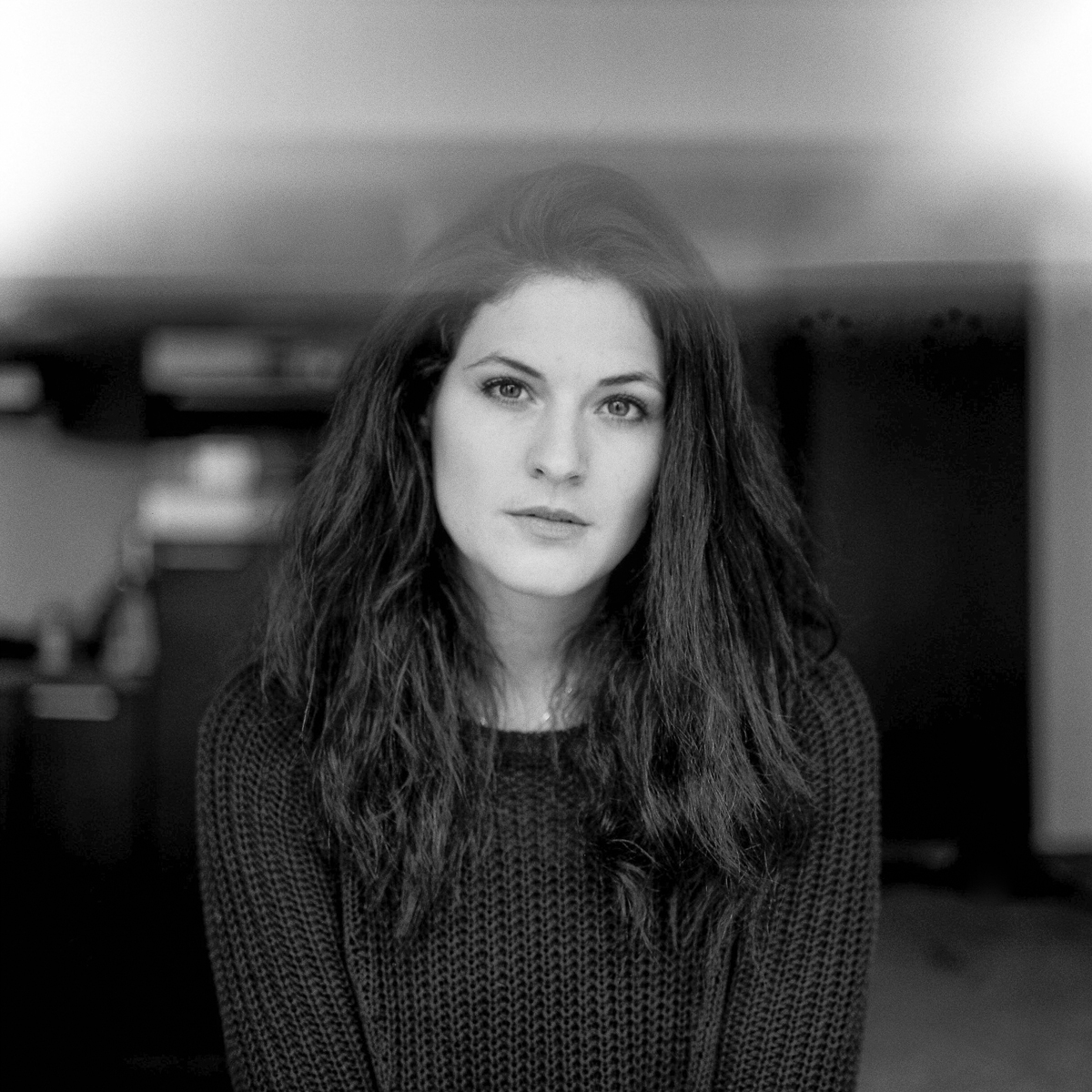 Brussels
ON A NON-PHOTOGRAPHY QUESTION - THIS IS A BIT MORE DEEP AND MEANINGFUL BUT POST CORONAVIRUS, WHAT WOULD YOU LIKE THE WORLD TO DO DIFFERENTLY (WHAT LESSONS COULD WE ALL TAKE FROM THIS)?
Seeing the massive decrease in worldwide pollution, makes me happy. Seeing people walking where they would normally drive, makes me happy. People appreciating being outdoors and active, makes me happy. Seeing people coming together to try to help others, makes me happy. I'd love to see everyone who's been named an 'essential worker' get paid more for all that usually-invisible work we all rely on. I'd like to see the world reflect on what really matters, and invest more time, money, and passion in those things.
SECTION 3 - SHOUT OUTS
WE ALL NEED A BIT OF INSPIRATION AND LOVE SO THIS IS YOUR CHANCE TO TELL THE COMMUNITY ABOUT YOURS – FROM THE FILM PHOTOGRAPHERS WHOSE WORK INSPIRES YOU, THE LABS YOU TRUST WITH YOUR FILM, YOUR 'GO TO' FILM PHOTOGRAPHY STOCKISTS, YOUR FAVOURITE COMMUNITY DARKROOMS OR JUST ANYONE IN THE COMMUNITY WHO YOU FEEL DESERVES A SPECIAL MENTION.
GIVE A SHOUT OUT TO YOUR 3 FAVOURITE FILM PHOTOGRAPHERS (NOT PHOTOGRAPHY HUBS) CURRENTLY ACTIVE ON IG OR TWITTER AND BRIEFLY TELL US WHY OTHERS SHOULD FOLLOW THEM?
@minhyunwoo_
His images are consistently stunning. Wonderful exposures and composition, and great art direction throughout.
@paeulini
Chantal's work always features such a delicate attention to light — and her thoughtful captions and commentary are always worth reading. Her images make me want to try my hand at self-portraiture.
@jakewangner
I found Jake's work late last year, and his images immediately became favourites. Always a joy when his light-play appears in my feed.
GIVE A SHOUT OUT TO YOUR 3 FAVOURITE PHOTOGRAPHY YOUTUBE CHANNELS (APART FROM THE @ILFORDPHOTO ONE)?
GIVE A SHOUT OUT TO YOUR FAVOURITE PHOTOGRAPHIC RETAILER (NAME, LOCATION AND WEBSITE)
GIVE A SHOUT OUT TO YOUR FAVOURITE LAB SERVICE, IF YOU HAVE ONE, (NAME, LOCATION, WEBSITE)
Breaking the rules here, because there are three labs that have made a difference in my film photography:
Bayeux, London. I literally would not have shot as much film over the last few years without them. They've processed almost all my film for the last 2 years (and much of it before then), and enabled a handful of ideas that wouldn't have happened otherwise. They're so much more than a lab, and I hope Terry, Gage, and the rest of the team know how big a difference they make for everyone who walks through their door.
Carmencita, Spain. Albert and the team in Valencia do amazing work, and bring such a great energy to everything they do. I'm looking forward to my next visit as soon as it becomes possible again, and to collaborating on some fun things in the (hopefully not-too-distant) future.
Canadian Film Lab (formerly UK Film Lab). When I started sending my film to UK Film Lab in 2015, the results and the detailed feedback (with *every* order) changed my perspective on what film was capable of, and lead to me shooting film for most of my personal and commercial work. Erica and Christian are lovely people, and I will forever be in their debt for rewiring my brain and teaching me so much (which is how they treat all their customers.
SECTION 4 - FAVOURITE KIT
WHAT IS YOUR FAVOURITE FILM CAMERA YOU OWN (OR HAVE OWNED/USED)? (SEND US A PICTURE OF IT IF YOU HAVE ONE).
ahhhhhhhh NO FAIR! I own too many, and covet a few too many beyond that number… so I'll go with a favourite over the last few years, the Leicaflex SL. As much as I love medium format, this underrated manual SLR from Wetzlar impresses me even if there's no film loaded.
ASIDE FROM YOUR CAMERA, LENSES AND FILM WHAT ACCESSORIES MAKE IT INTO YOUR CAMERA BAG?
This is always changing, as the cameras I pack always seem to be on rotation… that said, I always have these on hand regardless:
LR44 batteries (my M6 is always with me),
Cable release
Feisol CT-3441S Traveler Rapid Carbon Fiber Tripod
Acratech GP-ss Ballhead
Acratech Universal Quick Release Plate
Domke lead-lined film bag
WHAT IS THE BEST PIECE OF PHOTOGRAPHY KIT YOU HAVE FOUND OR BEEN GIFTED?
My dad's Nikon F — he gave it to me just over 10 years ago, not having used it in years, and though I was still at the beginning of my photographic journey I knew it was a lovely thing to hold, and use. Naturally, it still works like a dream.
As this is an ILFORD interview it would be remiss of us not to ask about your favourite ILFORD products. Tell us your favourite ILFORD film, paper and chems and why?
HP5+ @ 800
When I first started shooting HP5 I was shooting it at 400, and I wasn't always thrilled with the results. They were good, of course. — I have a handful of my favourite images shot on those first few rolls — but, as with many emulsions I tried in my early days of shooting film, I didn't know much about it, and didn't experiment enough at first. If anything, it was too clean for my liking. Once I started pushing HP5 to 800 and 1600, it immediately became my favourite B&W stock. The increased contrast and grain were what I wanted to see, and knowing I could have such a bulletproof film for a wide range of lighting situations made it my go-to from that moment on. I now consider HP5 an 800ISO film (at minimum), and my most-used B&W stock.
Unfortunately, we've seen pictures from around the world of people stockpiling products such as toilet rolls, pasta, hand sanitiser etc. If you could stockpile one ILFORD product what would it be?
And finally…
Nominate one other person you think should fill in this form and we will reach out to them
Jahan Saber / @doyoudevelop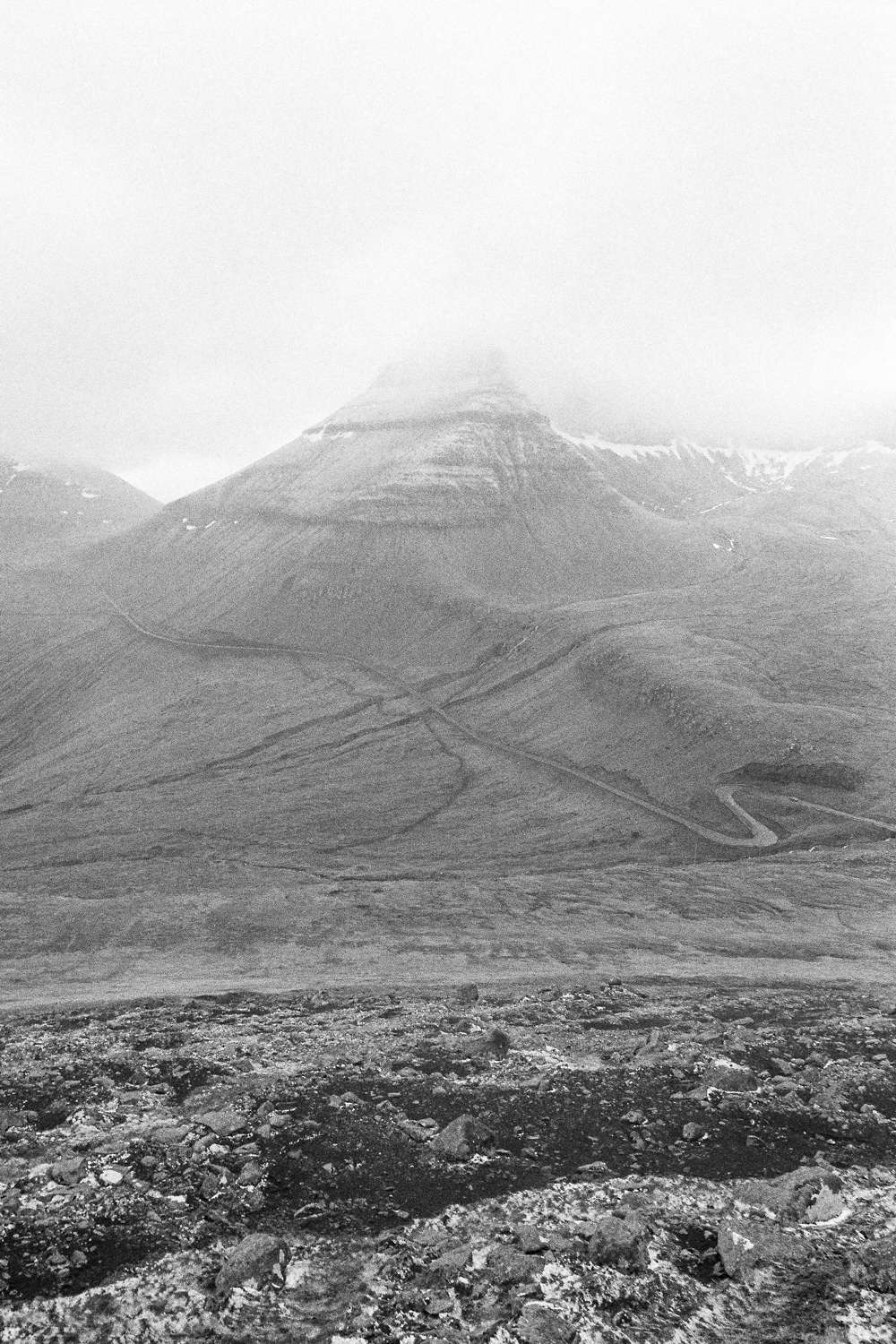 ---
About The Author

Dan Rubin
I'm a designer, photographer, musician, and teacher, originally from Miami, based in London, and currently stranded in Florida due to the pandemic. I've been a professional creative for over 25 years, and a photographer for a little less than half that time, shooting everything from instant film to large format.
You can find me on Twitter / Instagram @danrubin
An in the future :-
A series of traveling 4×5 Workshops on shooting, developing, and scanning on location (with @doyoudevelop)
Quarterly events in London with Parallax & Photofusion (the first was in January, and we're all looking forward to being able to continue the series as soon as it's safe to do so)
Traveling film workshops in Europe and the U.S., building upon previous workshops run with The Photographers' Gallery in London, Leica Camera, Polaroid, and others.
Photographic tours in Russia — this new series was scheduled to start this June, with a focus on mindfulness and slow travel. (with @kriskulakova)
Jeans for active creatives — a collaboration with Hiut Denim in Wales (scheduled to launch in April)
Camera straps and other accessories (launch delayed, but still on its way this year)
---