ILFORD PHOTO announce the UK winner of their 2018/19 student photography competition 'Reading between the lines' Posted On 8th April 2019 To News & Competitions

ILFORD PHOTO's annual student competition has once again unearthed some incredible talent from within the UK's schools, colleges and universities.
 In the competition's 9th year students were tasked with creating a black & white image that encapsulates an inspiring line from a book, film, poem, quote or song. The image had to be shot on ILFORD or Kentmere film and printed by themselves in a darkroom.
And the winner is...
With over 630 prints received from 40 different colleges, this is the first time that entries were received from every part of the UK. With England, Scotland, Wales and Northern Ireland all represented, the title of 'ILFORD PHOTO UK Student Photographer of the Year 2018/19' was awarded to Luna Guo from King's Ely School in Cambridgeshire with her stunning print 'If you don't help them who will'?
Luna, shot her image on ILFORD HP5+ and printed it on ILFORD MULTIGRADE IV RC Pearl.  Her clever image was inspired by the work that Women & Men Against Child Abuse (WMACA) undertake in South Africa. The organisation fights for the rights of children and to end child abuse.
"I wanted to create an image of the situation that people are facing today when they cannot find someone for help or help others. The sole figure standing out of the crowd in my photograph represents the many who suffer abuse and violence. I had a strong vision of how I wanted the image to look with scale in mind and long shadows."
She adds. "I find using the darkroom very therapeutic and rewarding as I am able to work without the safety net of image enhancing software and learning traditional photographic skills.
Kings Ely School
Luna studies under tutor Antonio Longo, Head of Photography at King's Ely School and is Antonio's second student to win the competition. Following in the footsteps of last year's winner Orla Simpson.
A number of other King's Ely School students also made the latter stages of judging helping to cement the reputation of the school as a hot bed for emerging analogue photography talent.
"I'm thrilled for Luna, her win builds on our success which saw Orla Simpson being the UK winner of 2018. The Competition was set as a live project for GCSE and A level photography groups in conjunction with their Foundation learning where they undertook darkroom practice as part of their course. I encourage all students to shoot film and use the darkroom to investigate a range of different processes and materials ranging from Chemigrams to B&W printing. I believe that traditional B&W processing and printing are still a valid educational tool and a must for all students to have access to."
Runner Up
This year's runner up prize went to Sheima Toukal from Leicester College for her image 'The less you reveal, the more people can wonder'.  With Megan Rawnsley from Leeds City College and Danielle Thrower from Leicester College achieving Highly Commended for their images.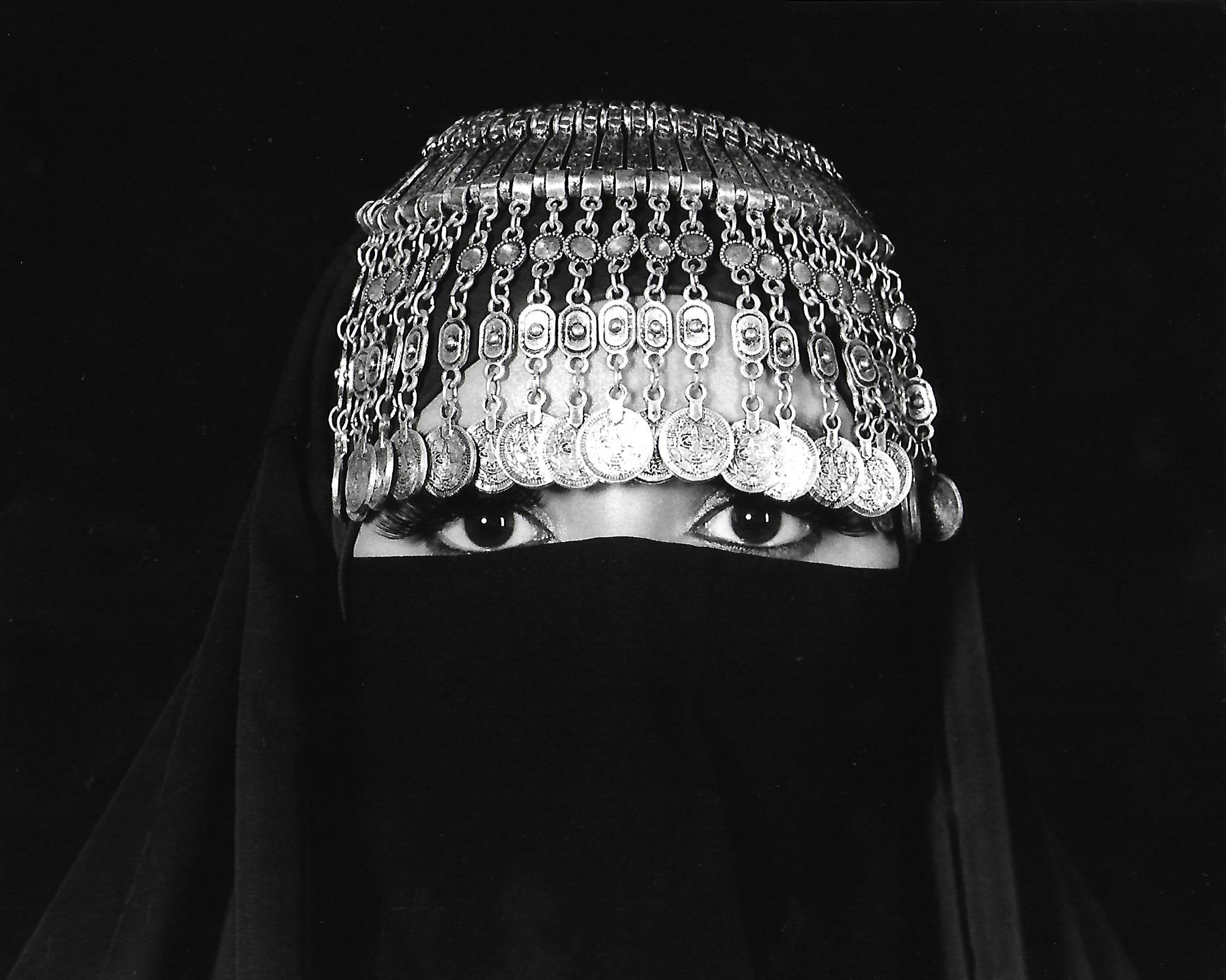 Sheima Touhkal from Leicester College- Runner Up in the ILFORD Photo Student competition 2019
Leeds Art University Art picked up the college prize for submitting the most eligible entries.
Greg Summers, Managing Director at HARMAN technology said, "This competition involves much more than capturing an image with a camera. I'd like to thank the lecturers and technicians who get involved, supporting their students and helping to keep darkroom practices alive through their commitment, knowledge and passion."
"As shown by all the finalists, the work that stands out demonstrates not just the required technical and photographic skills but the ability for the student to interpret and apply their own creativity to the brief in order to turn their concept into a beautiful print. Congratulations to Luna and all the other finalists for their excellent work and for embracing the challenge we set."
The competition doesn't end here for Luna and Sheima. They now go up against the winners and runners up from the other participating countries to determine the overall winner of ILFORD PHOTO International Student Photographer of the Year. The UK will be hoping to take the crown from Hong Kong when the judging starts again in April.
All of the finalist's images are available to view in the Student Competition Gallery.
The details of the 2019/20 ILFORD PHOTO student competition will be announced on the ilfordphoto.com website soon.