How I got this picture - Don Kittle Posted On 21st April 2020 To Magazine & How I got this picture

Image
Title:
Weathering the Shallows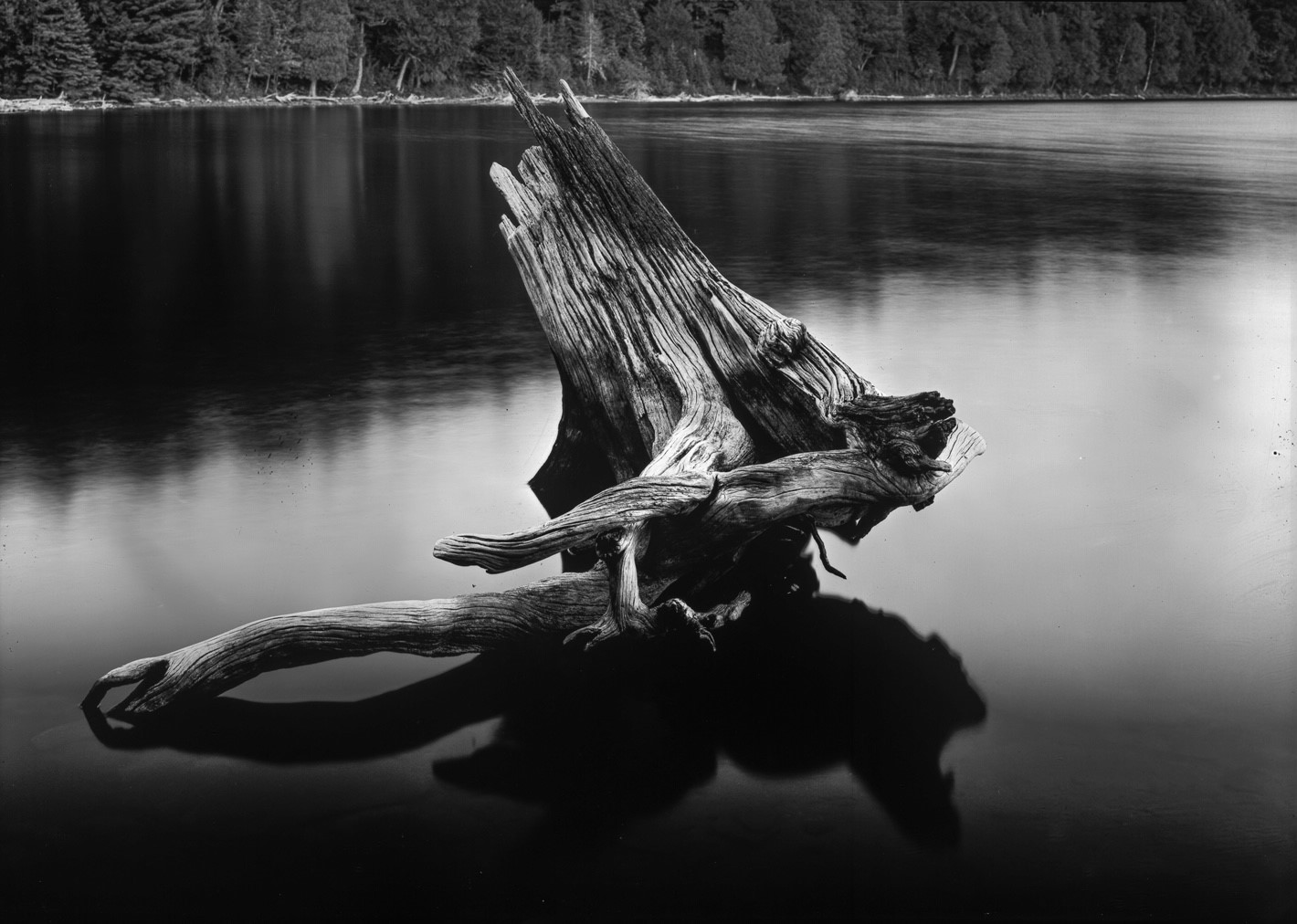 Technical Info:
Film: ILFORD MULTIGRADE IV RC Paper
Format: 5x7 paper, trimmed to fit a standard 5x7 film holder
Camera: Deardorff V5 5x7 field camera
Lens: Fujinon W S 210mm f5.6
Exposure: ISO 6, f22, 15 seconds
Filter: Polarizer
Movements: Full front fall
Location: McCraney Lake in Algonquin Provincial Park, Ontario, Canada
TELL US THE STORY BEHIND THIS IMAGE. WHAT INSPIRED YOU TO SHOOT IT?
Each August a few friends and I canoe-camp in Algonquin Provincial Park. Getting to our campsite means paddling across lakes and streams while calming scenes of nature gradually reveal themselves; A beaver hut and the dam they built, swamp reeds and lily pads, lapping lake and tree remnants. The latter fascinate me for their stark tones and wonderful textures. Inspired, this past summer I lugged my Deardorff 5x7 camera along with a 210mm lens and a couple of film holders, remembering those magnificent stumps practically begging for a photoshoot.
DID YOU FACE ANY CHALLENGES?
Those who have shot paper will know there are a limited range of tones that can be captured. That day was far more sunny than cloudy, so even after scouting out a good angle. (Cutting out sky and focusing such that the stump was sharp but the far trees fell away softly. I had to wait patiently for a large cloud-shadow to cover my area of the lake.
In sunny conditions I'll usually use a yellow filter to tame the contrast but I didn't have one with me at the time. I stood there listening to the breeze in the trees, drinking in the first hints of fall colour reflected in the smooth waters while the chatter of my friends playing word games played in the background. I got distracted when a couple of loons landed in nearby water to fish for a while and slipped off of my perch of rocks. No worries, a wet sock was just a typical part of a good camping weekend. I have such calm, warm memories of the wait to take this shot.
WHAT PROCESS DID YOU USE?
The camera was on a tripod, legs jammed between pebbles while I balanced precariously on rocks behind trying to stay dry. I first determined my aperture by figuring out both near and far focus points and consulting a chart that tells me the optimal setting. Focus locked in, I removed the camera from the tripod to access the controls on the lens. I also screwed on a polarizer, not to minimize reflections as the angle of light was wrong, but to give me a bit more exposure time to smooth the water. Everything set, the camera was replaced on the tripod to give a final check of composition and focus on the now-dim glass.
HOW DID YOU DEVELOP / PRINT YOUR IMAGE?
I developed the photo in ILFORD MULTIGRADE Developer at a dilution of 1+19 for around 45 seconds. The photo came up fairly quickly at room temperature. I was excited by the capture, yet a bit stressed to remove the negative from the developer at just the right moment. - There was no "safety shot" as I wanted to use the four available sheets on different subjects. I was thrilled with how the image worked out.
Although I shot this on ILFORD's IVth generation RC paper, I'm excited to try contact printing for the first time with their newly released paper. I'm just waiting for my local shops to stock it.
---
About The Author

Don Kittle
I'm a Toronto-based, mostly film photographer who chases people, landscapes, and dreams. The meticulous nature of using large format field cameras force me to be far more present when making images so my Deardorff 5×7 or 8×10 cameras often accompany me. Over the last few years, I've spent time getting to know paper as a recording medium. It's become my favourite, by far. To feed my soul, I plan a getaway at least once year with a field camera and messenger bag of film to immerse myself in nature and capture interesting subjects. I've exhibited portraits and Icelandic nature scenes in the Toronto area.
Social Links & Website
https://www.instagram.com/filmkittle
---