Adrian Ensor 50 Years On Posted On 24th June 2021 To Magazine & Stories

Light in the Dark
Most fine art photography starts with the photographer and finishes in the darkroom. For me it's the other way round. My story began with seeking out the light in the dark and becoming one of Britain's most respected black and white printers. Today, I look for the dark in the light, as a photographer in my own right.
I have put together a show to mark 50 years in my Fitzrovia darkroom which opens (and closes) at the Fitzrovia Chapel on Wednesday, June 30. Then again on Monday 26th-Thursday 29th July. It's a short exposure but I have produced a series of seven books of my work which each come with a limited edition print.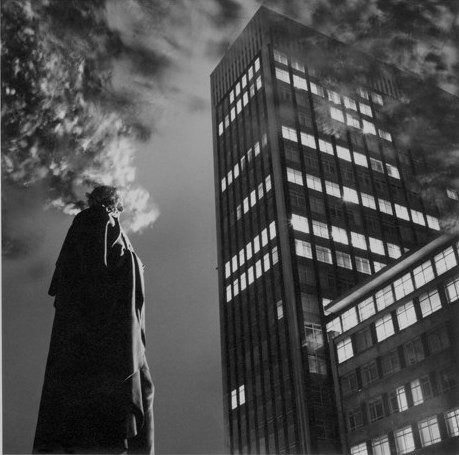 At the age of 13 I began developing and printing for my uncle Teddy, who at that time was a wedding photographer. On leaving school at 15, my aunty Gladys found me a job in the photographic dept. at Crawfords Advertising Agency. From there, I went on to work for Derek Robinson in one of the first black and white custom printing labs. Many famous sixties photographers were beating a path to Derek's door and this time was pivotal for me learning this craft. I went on to open my own commercial darkroom, twice winning the ILFORD Printer of the Year Award.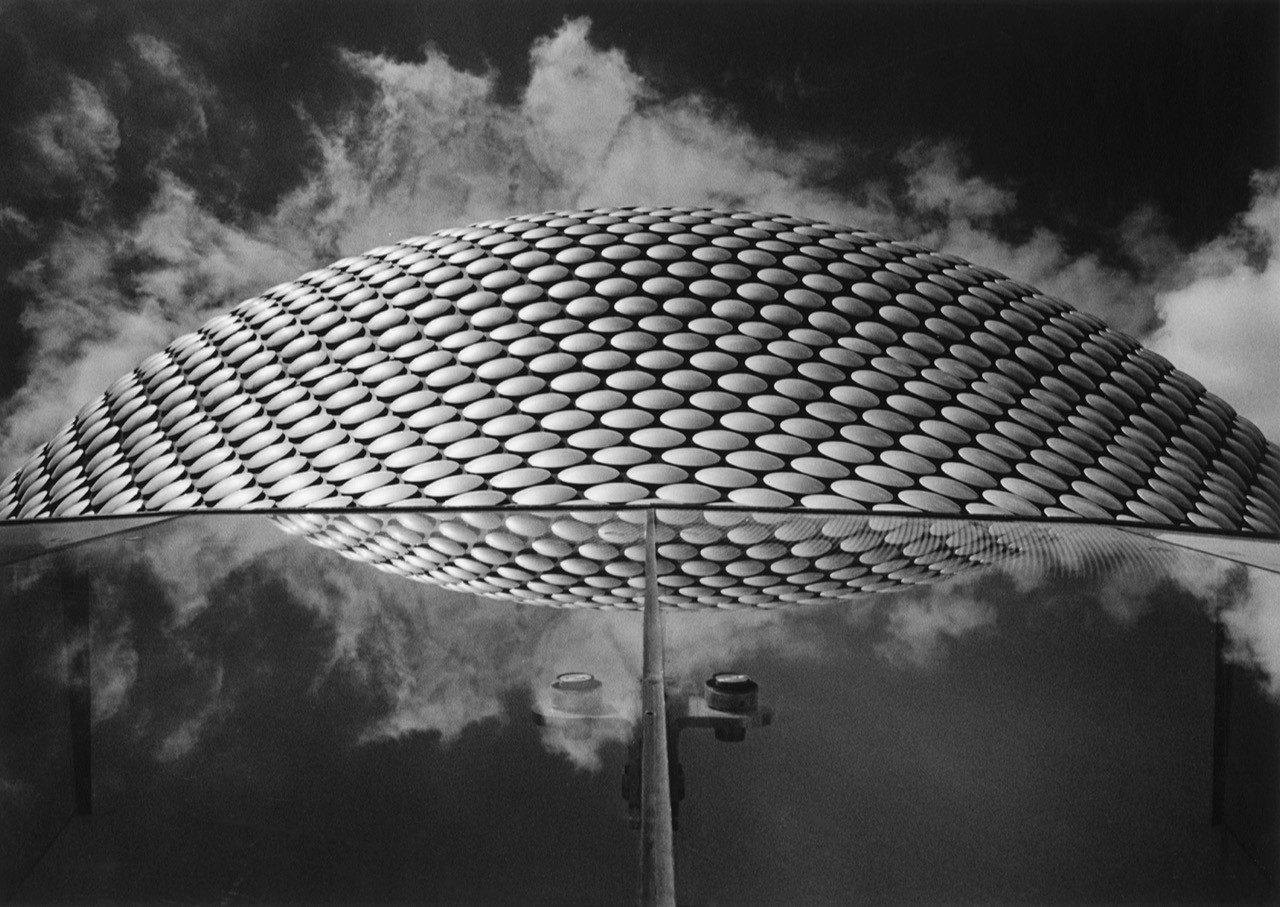 Five Decades
I have now been working in my darkroom just off Fitzroy Square for 50 years. Over these five decades, I've developed a deep and visceral understanding of what makes black and white photography work. This experience has given me an unrivaled foundation for my work as a photographer.
The catalyst to begin taking my own photos came over 30 years ago, with the loss of my beloved dog Billy, which prompted me to go walking with my camera instead.
A suit in a wardrobe
Since then, I have been working on various projects over the years. Starting with landscapes in the East Riding where I had a house. Then, to a deserted island off the coast of Donegal, Ireland to photograph a suit in a wardrobe.
I am fascinated by people stories. This one was told to me in a pub in London pub by Patrick O'Donnell. He told me that even though his father had been dead for 10 years that his suit was still hanging in the wardrobe. That image really resonated with me. The story turned into a photographic journey that finished with the a photograph of the suit in the wardrobe.
The Photographers Gallery took both of these projects on.
A continuous journey
The next project I went to Ostende where my namesake James Ensor, (no relation), came from. This journey which started in  Yorkshire has taken me on various trips.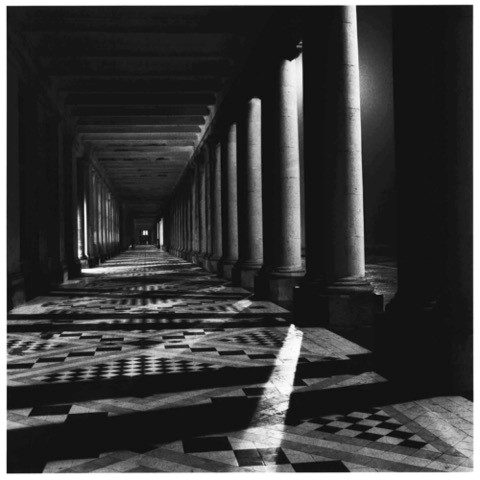 On returning to London after shooting at night in Ostende I started  to take night time shots of London monuments.
I saw a picture of the Guggenheim museum in Bilbao which sent me on another exploration of architecture. For me it has been a continuous photographic journey.
I became fascinated by the Spanish poet Lorca and his story. So, I went to his home town and shot a series of work the surrounding country called "The Vega" which was a real inspiration to the young poet.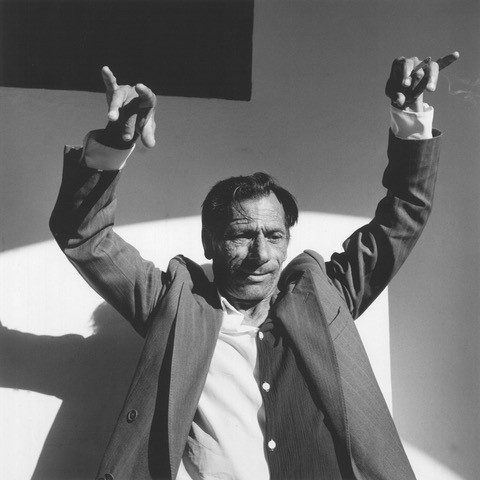 My last project which are photographs of rock formations at Vengerville sur  Mer which seem to bring all the elements together that I had been photographing over the last 30 years.
All these various projects I have put into book form.
In 2002, I published 'Advanced Processing and Printing', and will be introducing a new series of books at 'Fifty Years On'. These cover Architectural photography, Fitzrovian portraits, and my journeys across Yorkshire, Ireland and Spain. Copies purchased at the exhibition will be accompanied by hand-printed, limited edition prints.
And yes I am a working printer.
Product choices
The film I always use is HP5 plus, the paper is ILFORD MULTIGRADE Matt Fibre Based.  I tone using Theocarbamide. I have used Warmtone paper semi matt on some of the works and I find that it tones beautifully.
Fifty Years On
'Fifty Years On' runs on Wednesday 30th June 2021, the on Monday 26th July - Thursday 30th July at The Fitzrovia Chapel, Fitzroy Place, Pearson Square, London W1T 3BF.
For further information please contact adrian@adrianensor.com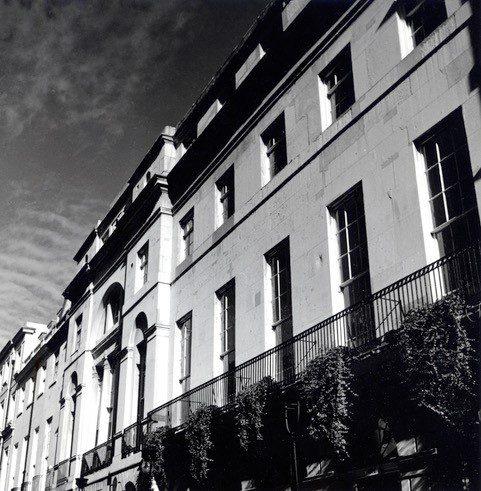 ---
About The Author

Adrian Ensor
Adrian Ensor
Fifty Years On.
A photographic exhibition marking 50 years in his Fitzrovia darkroom.
30th June 2021  then, at The Fitzrovia Chapel.
'Fifty Years On' runs for one day only on Wednesday 30th June 2021, at The Fitzrovia Chapel, Fitzroy Place, Pearson Square, London W1T 3BF.
For further information please contact adrian@adrianensor.com
---