The Photography Show 2020 Posted On 3rd March 2020 To News & Events

The Photography Show 14-17 March
There's not long to go until this years Photography Show at the NEC in Birmingham and it's going to be a great one. (If we do say so ourselves)!
There is going to be a far greater analogue / film presence at the show this year as the organisers have agreed to the inclusion of a dedicated 'Analogue Spotlight' area which will include some pods for smaller brands and a spotlight speaker area for those brands to do demos.
Come and see us!
We will be there on stand B93 and as well as selling a huge range of our products (and a couple of new items too:)  We are using this space to bring the analogue community together to hear short, engaging talks from a selection of fantastic photographers and printers.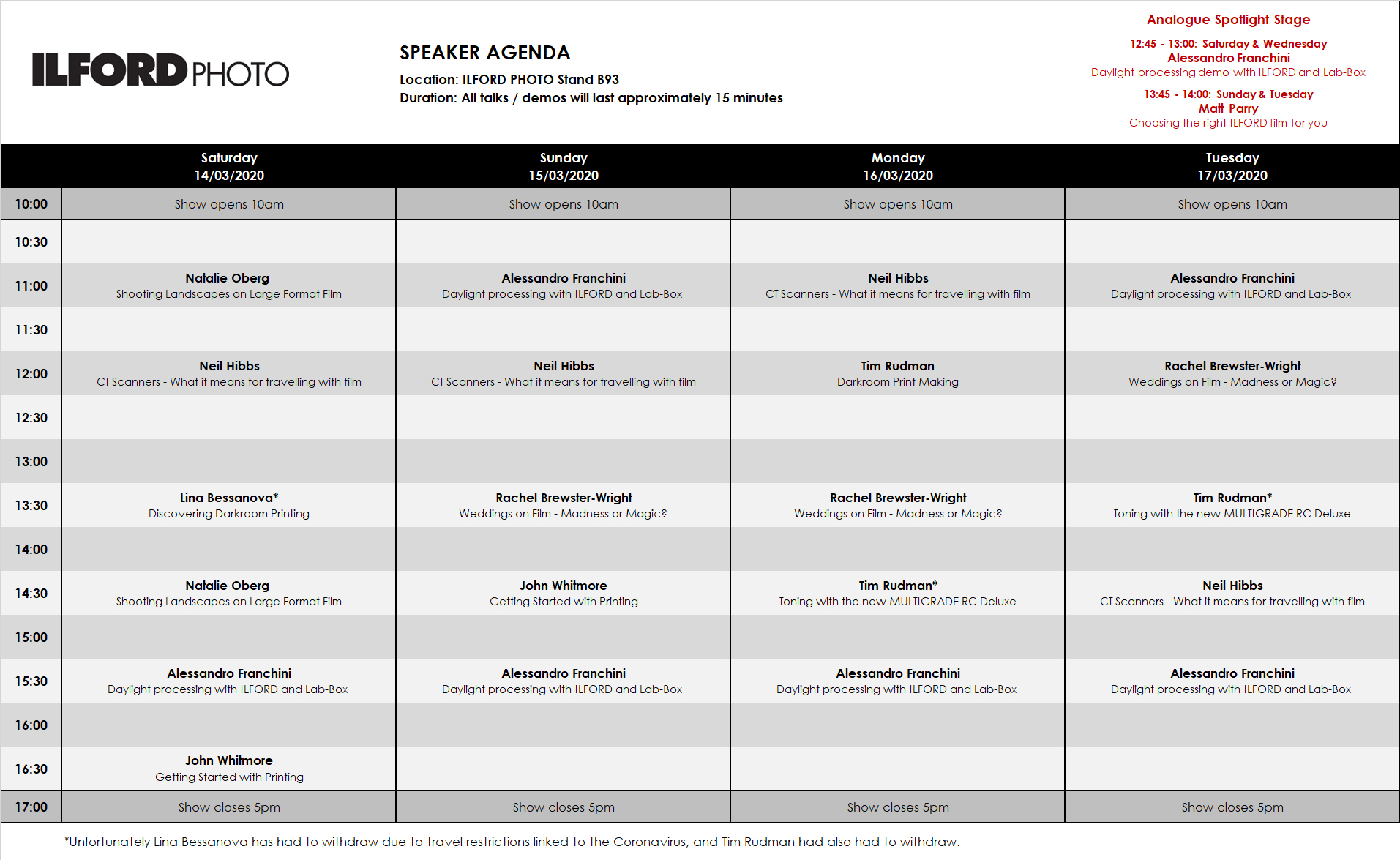 Our guest speakers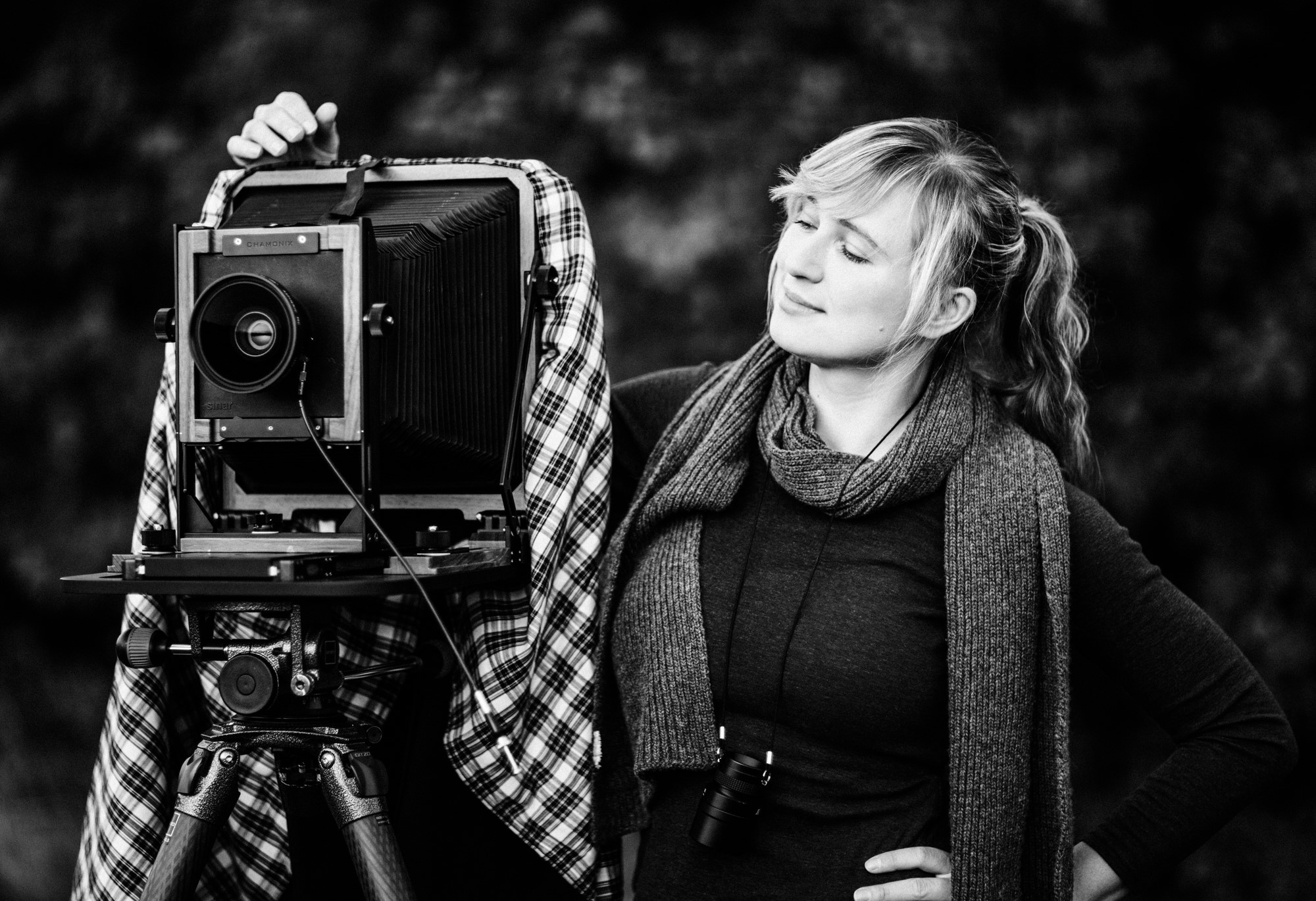 Natalie Oberg
Natalie is a large format landscape photographer who is combining vintage and modern photography techniques to create evocative and moody images.
She began her professional career photographing skies and landscapes for the Mad Max video game. Several years later, in 2016 she picked up her first film camera. Wishing to explore the roots of photography she skipped straight past the smaller formats and went for 4x5" and 8x10" large format.
Being fascinated with both the drama and the serenity of nature, she has been travelling in the UK and abroad capturing stunning B&W landscapes.
When not shooting film, Natalie and her husband travel the world as wildlife cinematographers having worked on projects such as Blue Planet Live. She is also a natural history illustrator, visual effects artist and licensed drone pilot.
Instagram @natalieanalog
Shooting Landscapes on Large Format Film
Natalie will talk about how she has discovered Large Format film photography, the adventures with it and the things it has taught her. She will have a demonstration of the cameras, the photographic process and discuss the philosophy of the slow immersive experience of making an exposure with a view camera.
------------------------------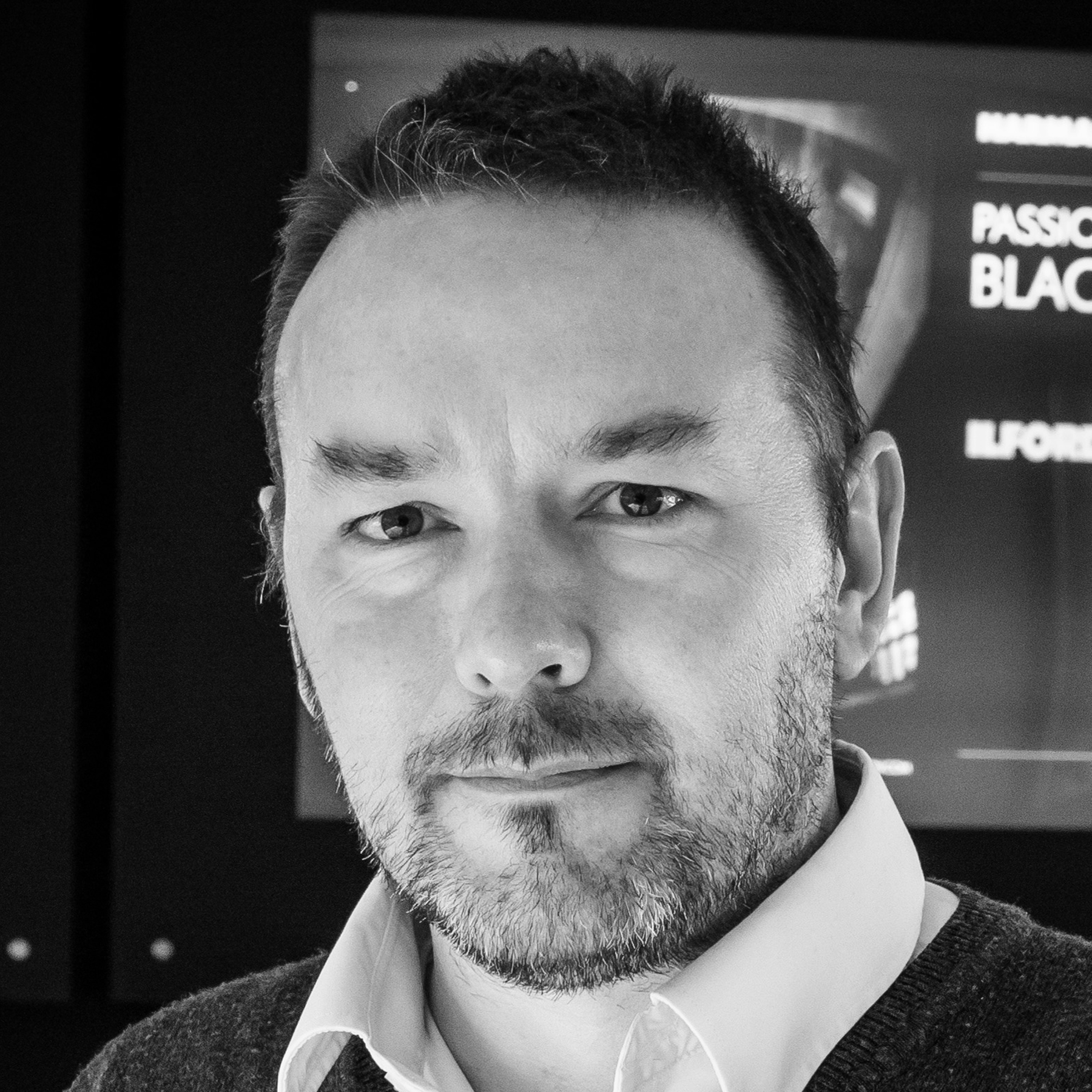 Neil Hibbs
Neil is HARMAN technology's (ILFORD PHOTO) Head of Technical Services and also the manager of HARMAN LAB (harmalab.com), a commercial lab offering high quality black & white and C41 colour processing, printing, scanning and framing services.
With 32 years' experience at ILFORD there is very little that Neil does not know about photographic films, papers and chemicals. Outside of work Neil is a keen hiker, cyclist and outdoor enthusiast, often with his camera in tow.
CT Scanners - What it means for travelling with film
With airports all over the world introducing new CT scanners there are implications for anyone travelling with film. Neil Hibbs, Technical Services Manager at ILFORD PHOTO, has been working with the Department for Transport at Heathrow airport to investigate the impact of these new scanners. Find out the results from those tests and what it means for film photographers.
------------------------------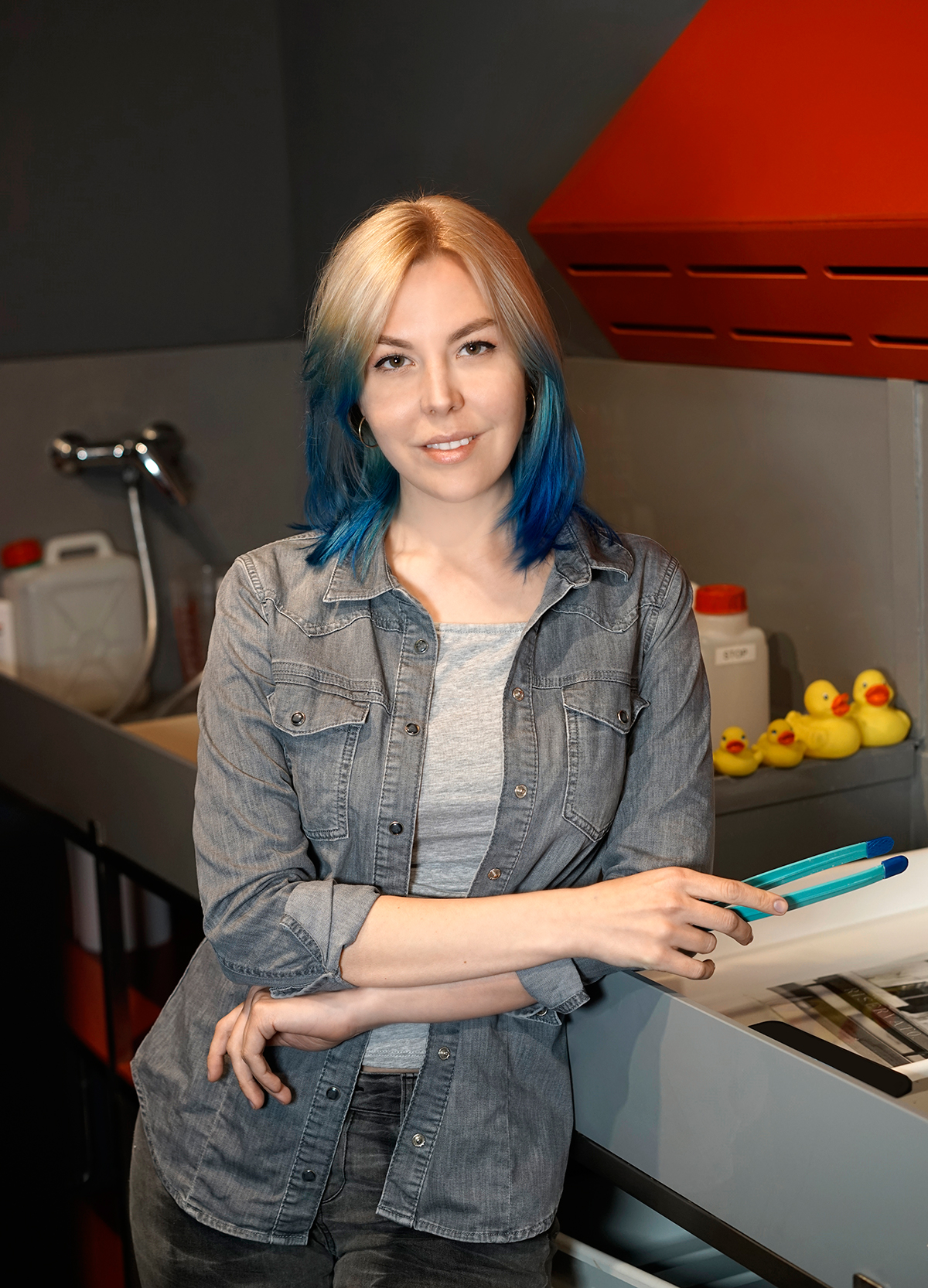 Lina Bessanova
Lina is a Russian-born analogue photographer and printer, owning a lab in Florence, Italy. Coming from a background of PR and Media Communications, she committed to her passion for film and graduated with an MFA in Photography degree in 2017.
Lina offers workshops, individual courses and guest lectures on film photography and darkroom printing. She also regularly writes for PhotoKlassik, an international analogue photography magazine.
Instagram: @linabessonova.photography
Discovering Darkroom Printing
Technical and creative, logical and magical, complicated and gratifying - all of it is darkroom printing. A negative is plain information, while a real handmade print contains all the emotions, interpretations and expresses artistic intent most fully. In this short talk, Lina will address both practical and emotional aspects: starting with a small darkroom and exploring its possibilities, going through initial difficulties and finding one's own printing style.
------------------------------
Alessandro Franchini
Growing up in northern Italy and living in Switzerland, Alessandro is the co-founder and CEO of ars-imago – a business dedicated to all-things analogue photography. They are the creators of Lab-Box, the first multiformat, daylight-loading film developing tank which was hugely supported on Kickstarter.
They also have shops in Rome and Zurich as well as online (ars-imago.com and ars-imago.ch) which has helped to establish them as one of Europe's leading analogue companies. In addition to stocking a wide variety of film, papers, photo chemicals and accessories, ars-imago sell, and repair used analogue equipment, offer a lab service and run workshops.
Alessandro is also the CEO of Lab-Italia, the official distributor of ILFORD PHOTO and Kentmere products in Italy.
Daylight film processing with ILFORD and Lab-Box
Join Alessandro - the creator of Lab Box, as he teaches you how to use a daylight processing tank along with ILFORD chemicals to process film.
------------------------------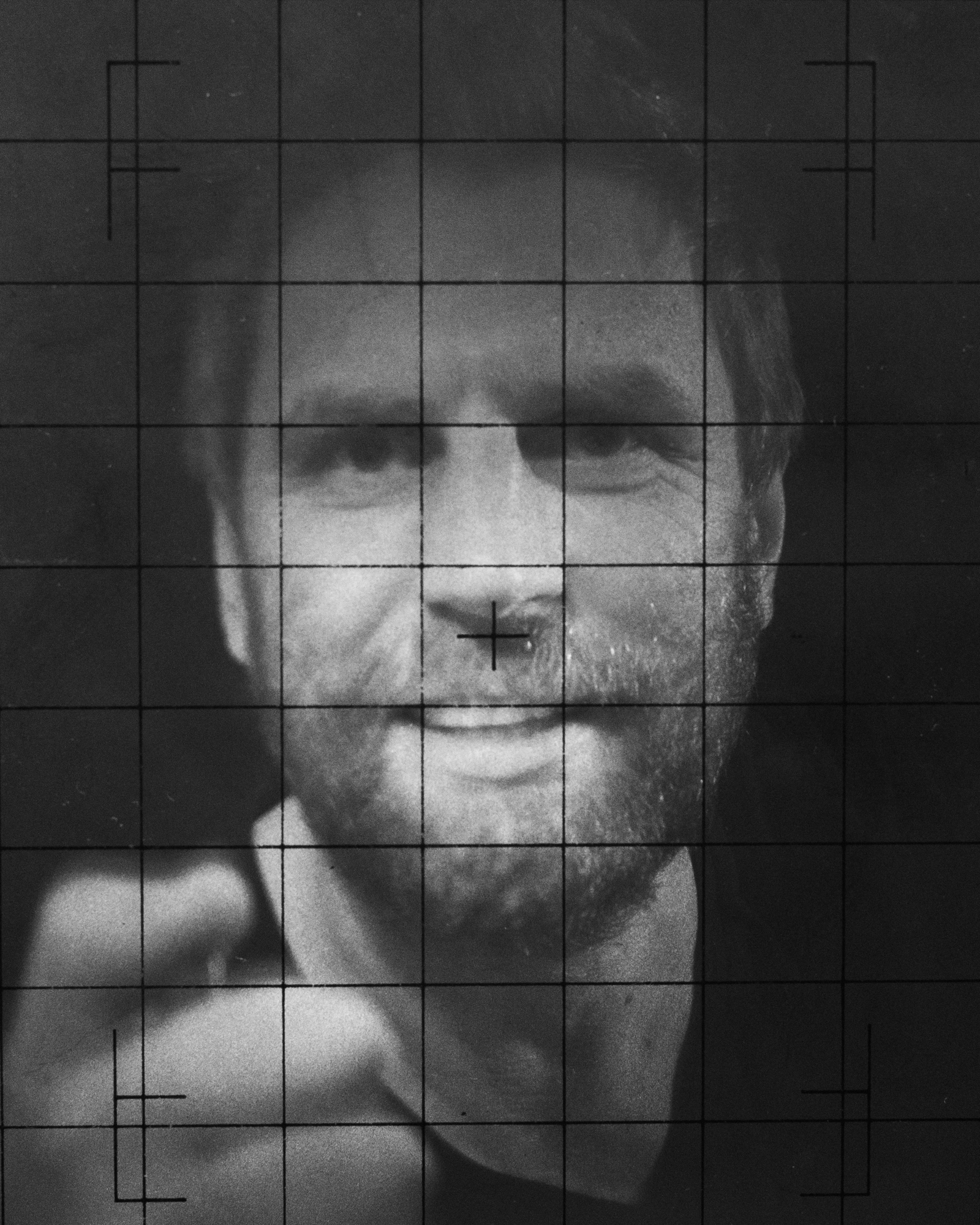 John Whitmore
John is a film photographer and darkroom printer, often found experimenting with different techniques and analogue processes. He is drawn to the hands-on workflow that brings a tangible connection to the travel, behind-the-scenes and documentary projects he pursues.
He also runs darkroom workshops from 'The Darkshed', his professionally equipped darkroom studio in Binley Woods, Coventry, which help people get started or rekindle their love of creating handmade prints.
Instagram @thedarkshed Twitter @thedarkshed
https://johnwhitmorephotography.co.uk
Getting Started with Printing
John will show how easy it is to set up a darkroom and start printing. Talking you through the basics and showing you what is possible from his own experiences as well as a variety of setups and spaces other people use to make prints.
------------------------------
Rachel Brewster-Wright
Rachel is a busy lady! A professional photographer specialising in analogue, Victorian and hybrid photographic processes, creator of the 'Analogue Adventurer Kit', founder of Little Vintage Photography and co-host of the Sunny16 podcast.
She was recently nominated as part of the RPS #HundredHeroines campaign for her work towards inspiring everyone, especially women and girls to explore and discover the STEM, STEAM and Maker movements, through curiosity, imagination and innovation.
You can find out more about her and her work via the links at: www.littlevintagephotography.co.uk
Weddings on Film - Madness or Magic?
Capturing a couple's special day can be challenging regardless of the medium used. But when using film is it madness or magic? Hear the thoughts of Rachel Brewster-Wright from Little Vintage Photography and find out why and how she incorporates analogue processes into her wedding photography portfolio.
------------------------------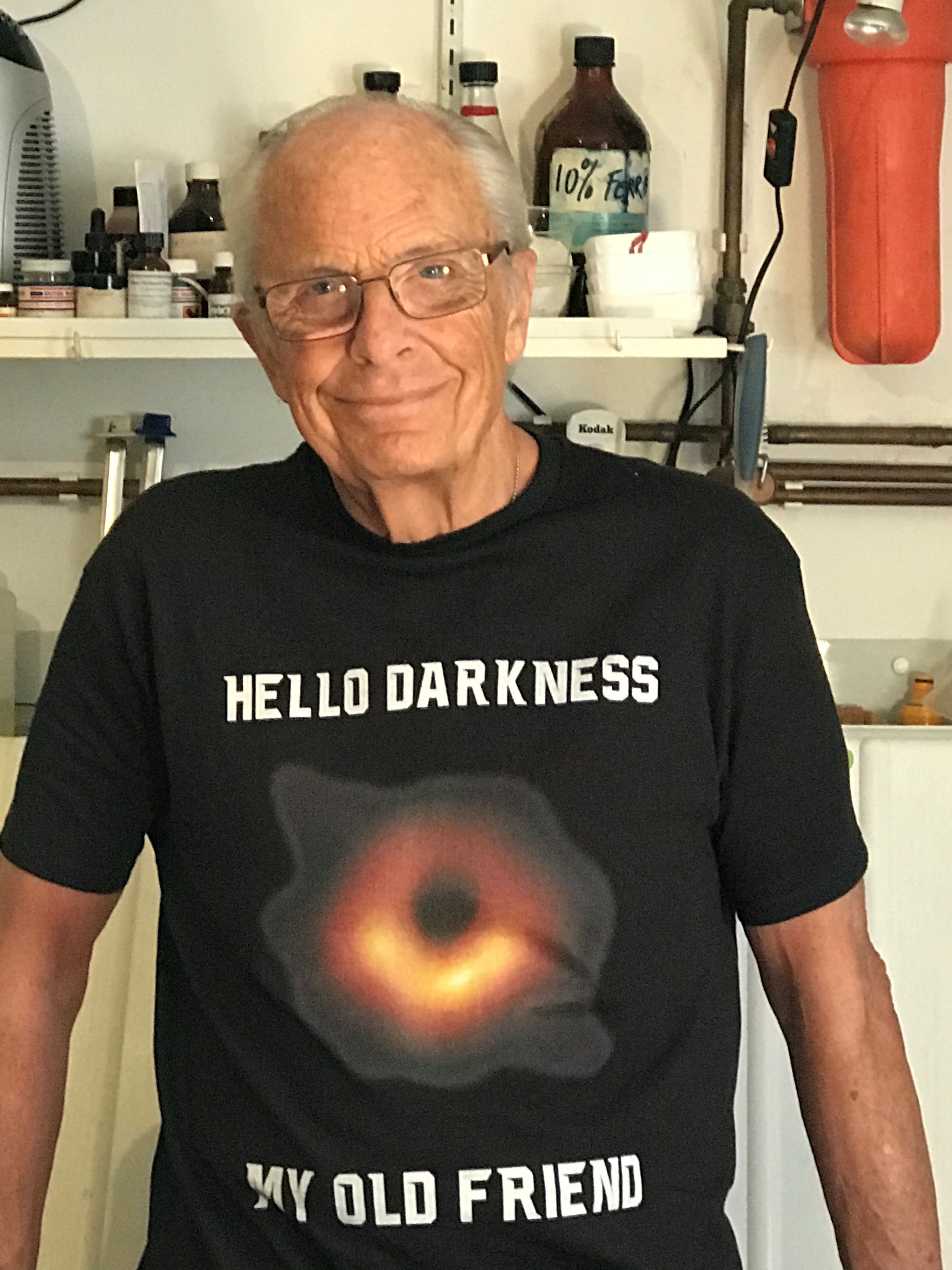 Tim Rudman
Tim began his involvement with photography in the 1960's whilst studying medicine in London. He taught himself to print in the darkroom and, with his distinctive style of Black and White printing, quickly gained recognition.
Today, he is widely regarded as one of the world's most respected authorities on darkroom printing and toning techniques and is particularly synonymous with his pioneering work in the beautiful process of Lith Printing, a process in which he is considered the world's leading practitioner.
Tim is a regular writer and lecturer, his work has been exhibited in over 50 countries winning many top international awards along the way and he has conducted darkroom workshops in Britain, Ireland, Spain, Australia, Canada and America.
His four books on photographic printing and toning techniques are critically acclaimed and are widely used in teaching establishments.
Find out more at: http://www.timrudman.com/
Toning with the new MULTIGRADE RC Deluxe
Tim is widely regarded as one of the world's most respected authorities on darkroom printing and toning techniques. See the results of his tests with the new ILFORD MULTIGRADE RC Deluxe papers.
Darkroom Print Making with Tim Rudman
Hear from one of the world's leading practitioners of darkroom printing about his techniques and tips for marking up and making a print.
------------------------------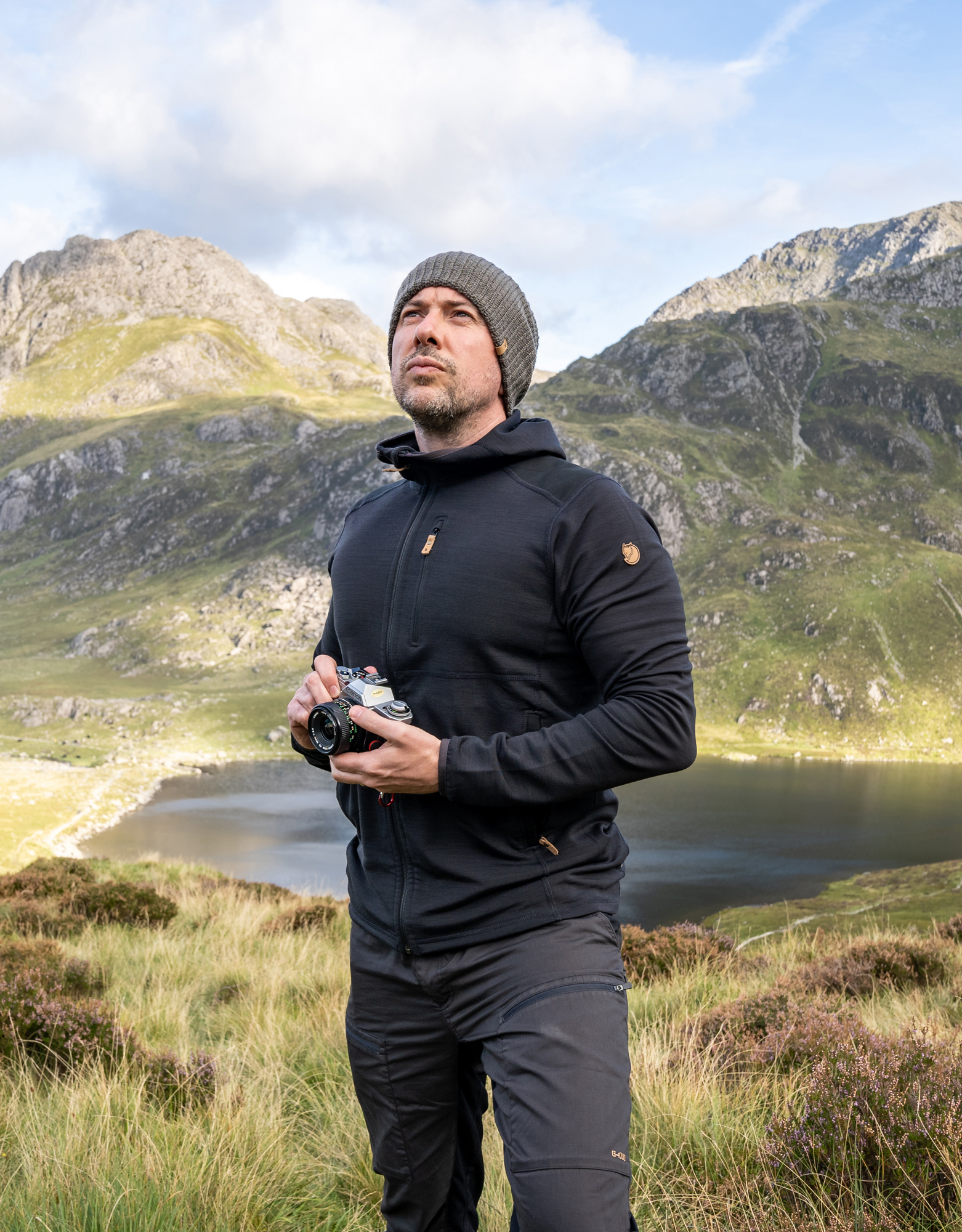 Matt Parry - Analogue Spotlight Stage
Matt is an award-winning travel photographer who combines his passion for photography with his 'day job' as the marketing manager for Harman Technology, manufacturer of the ILFORD and Kentmere ranges of black & white film, darkroom papers and photo chemicals. Matt has written articles on both travel and film photography for some of the UK's leading photography publications. He's also presented videos, given talks, led photo walks and delivered workshops in the UK, USA and India.
Choosing the right ILFORD film for you
There is no wrong choice when it comes to choosing a film but with 11 ILFORD and Kentmere black & white films on offer have you ever wondered which is the right choice for you? Find out the differences and see examples of each.
Discounted tickets
If you are planning on visiting the show and haven't yet purchased your tickets then use code ILFTPS20 to take 20% off advanced standard single day tickets.