New Product Announcements Posted On 18th September 2021 To News & Products

Three Exciting New Products
We are pleased to announce the launch of 3 exciting new products. Two of these products support our goal of encouraging and enabling film photographers to take the next step in their analogue journey and experience the creativity and magic of darkroom printing. The third is the perfect holiday season gift for film enthusiasts.
ILFORD Pop-Up Darkroom – Coming Q4 2021
The ILFORD Pop-Up Darkroom is the perfect solution for film photographers who want to print their negatives and otherwise may struggle to convert existing spaces into suitable working darkrooms.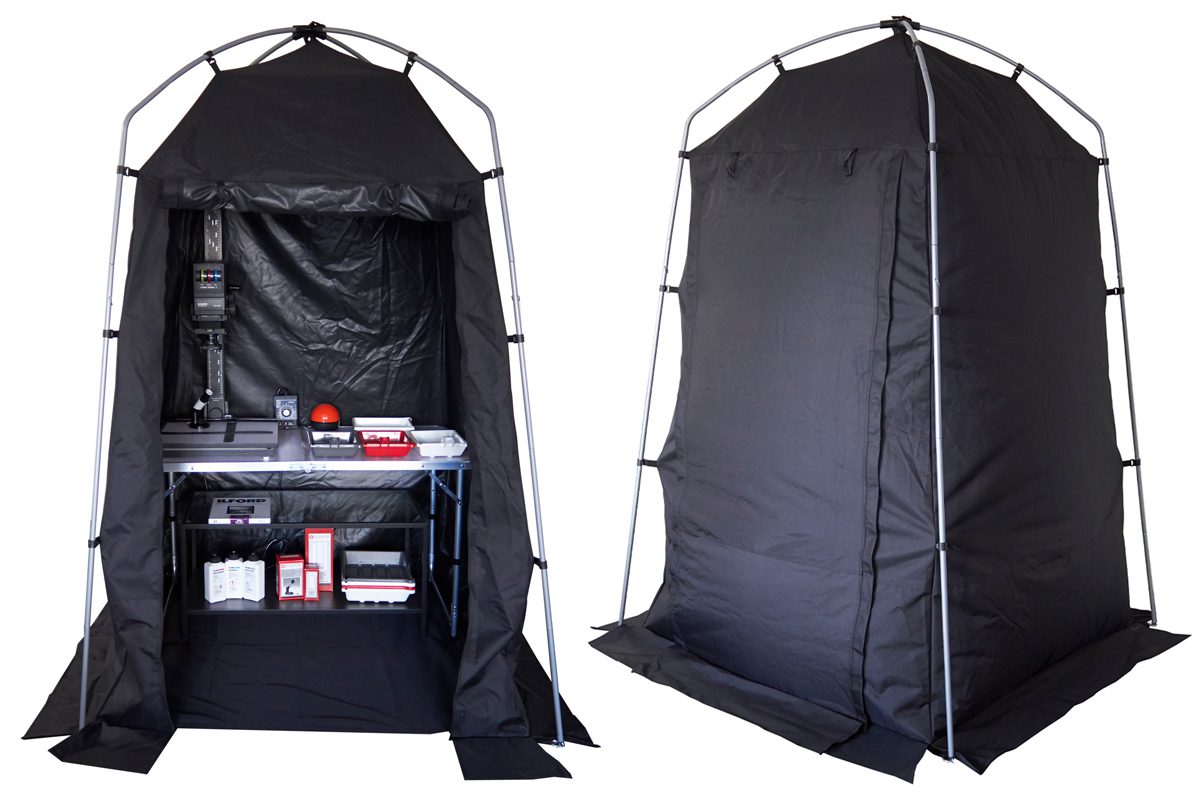 The external metal frame is approximately 2.2m tall when erected and should fit in most standard ceiling height rooms in European, American and Asian homes while still creating a workable 1.3 x 1.3m space to print while standing or seated.
A durable light tight black material clips to the frame while an accompanying ground mat offers protection for your flooring and can be fastened to the darkroom material.
A built-in air vent towards the base of the darkroom allows for an optional fan / air blower to be used and once sealed the incoming air will also expand the inner dimensions. A smaller vent is also included closer to the top of the darkroom to attach air extraction tubes (not included).
The Pop-Up Darkroom contains a material loop at the top to hang a safelight and can easily be folded down for storage or transportation in the included carry case.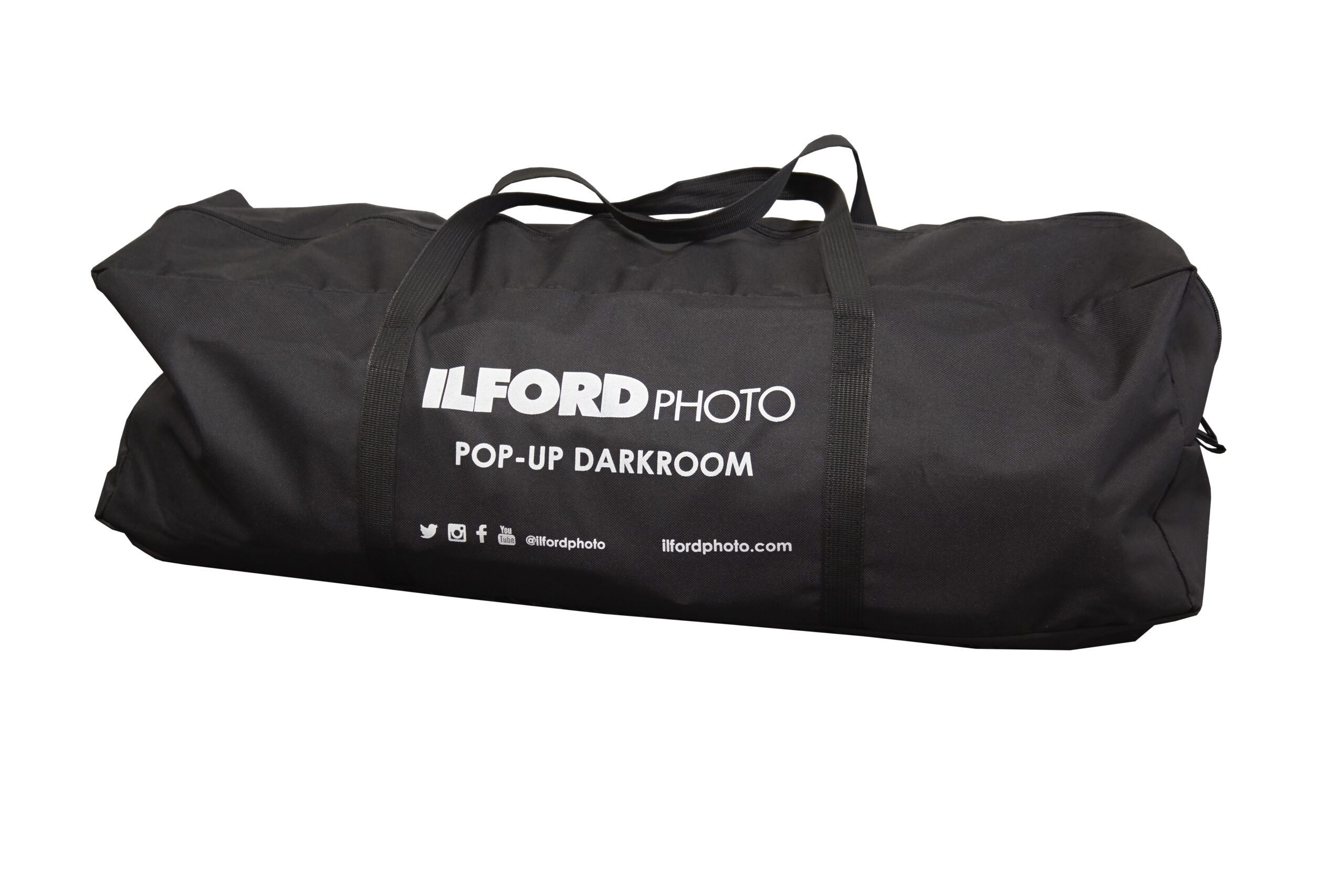 Dimensions when erected (approx.): Floor footprint 1.3m x 1.3m. Height 2.2m
Bag dimensions: 68 x 25 x 25cm
Included: Darkroom, poles, ground sheet and storage bag
ILFORD 35mm Gift Calendar – Available w/c 11 October 2021
The ILFORD 35mm Gift Calendar is the ideal present for the film enthusiast in your life (or the perfect way to treat yourself). This gift set contains a fantastic selection of ILFORD and Kentmere 35mm 36 exposure black & white films as well as a few other fun items, all hidden behind 12 doors.
Forget chocolate calendars, this is the perfect countdown style calendar for all film photography lovers!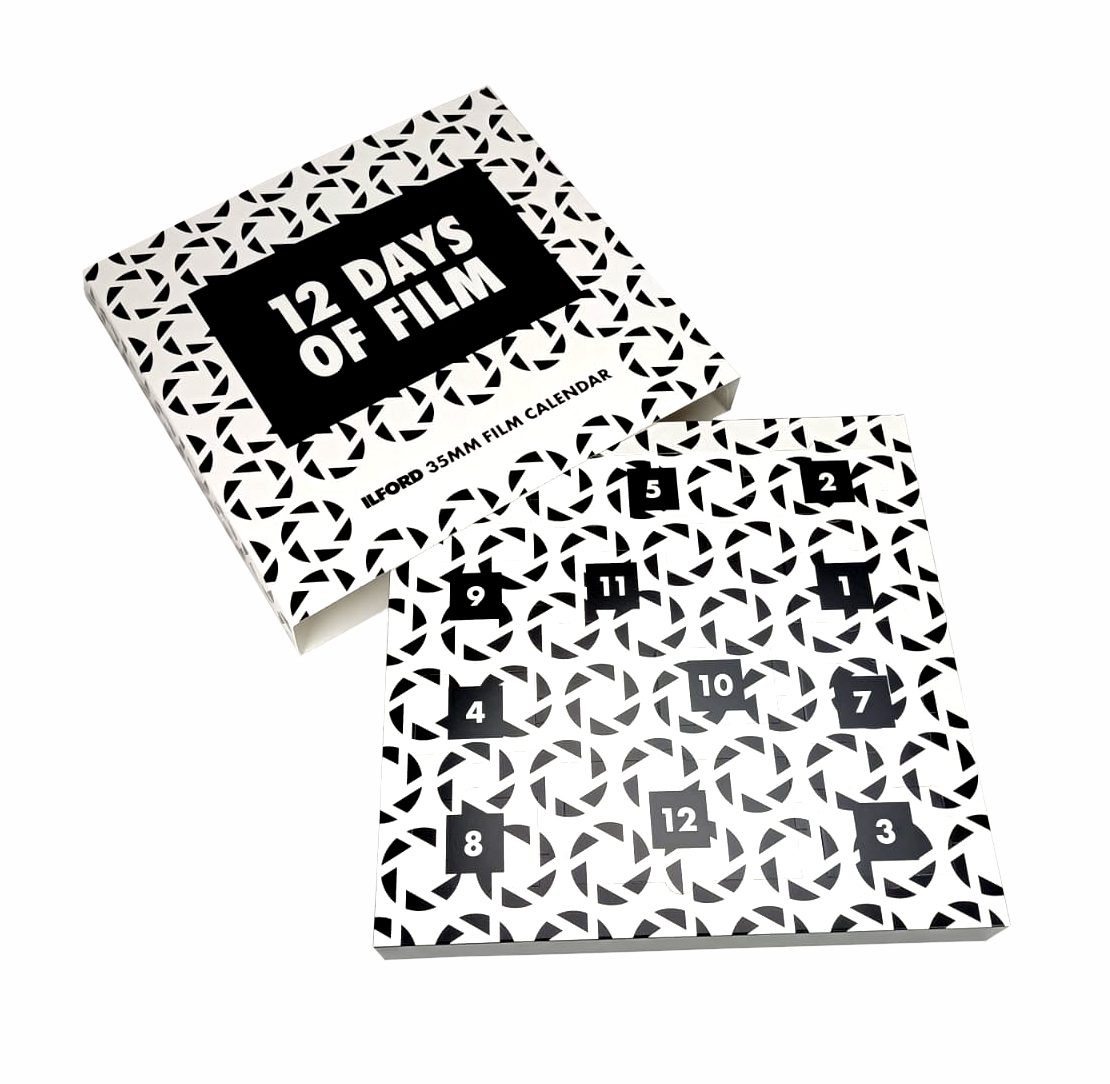 ILFORD & Paterson Darkroom Starter Kit – Coming Q4 2021
Following the success of the Film Starter Kit launched in 2019, ILFORD and Paterson have once again collaborated to create the ILFORD & Paterson Darkroom Starter Kit.
Making traditional black & white prints in a darkroom is one of the most enduring and appealing aspects of film photography yet for many it can initially appear overwhelming.
This kit is a convenient and affordable way to start making beautiful prints from your negatives and brings together a selection of essential darkroom equipment and materials from two of the UK's leading manufacturers of analogue products making it an excellent choice for all film photographers looking to set up a home darkroom.
Contents:
• 1 x ILFORD MULTIGRADE RC DELUXE Pearl Paper 8x10" 25 sheet box
• 1 x ILFORD MULTIGRADE Developer 500ml bottle
• 1 x ILFORD ILFOSTOP 500ml bottle
• 1 x ILFORD RAPID FIXER 500ml bottle
• 1 x Paterson 1200ml Graduate Cylinder
• 1 x Paterson 150ml Graduate Cylinder
• 1 x Paterson Chemical Mixer
• 1 x Paterson Thermometer Small (9")
• 3 x Paterson 8x10 Trays (Red / White / Grey)
• 3 x Paterson Print Tongs (Red / White / Grey)
• 1 x Paterson Micro Focus Finder
*A darkroom, enlarger and safelight are not included. For a convenient darkroom solution, we recommend the ILFORD Pop-Up Darkroom.