In Focus - Lucy Ridges Posted On 20th January 2022 To Magazine & In Focus

We first met Lucy Ridges a few years ago virtually via social media and then in person at The Photography Show and have always admired her work. Her #MyFilmStory video gave us a bit more of a view into who she is and why she shoots film and this In Focus interview builds on that.
Section 1 - Background
Share your favourite image / print shot on ILFORD film and tell us what it means to you?
This is one of my favourite shots from my most recent project, Water's Edge, released earlier this year. It's an image of my friend and model Henrietta, photographed through moving water.
Just in case anyone doesn't know who you are or what you do can you give us the overview?
I'm an artist currently living in Bristol, UK. I work primarily with analogue photography, photographing the body, landscapes and elements of nature. Alongside this, I work as a product and food photographer, working with small businesses in the UK, largely in the craft and gift industry.
How and why did you get started shooting film?
Film was my first introduction into photography, and I never let it go. I learned how to shoot film and print in a darkroom when I was in college, and when the photography world became more and more focused on digital, I stayed working with my film cameras. I use digital for my commercial photography work, but for my art work I shoot film.
Who has been your biggest photographic inspiration to date?
It's hard to pin it down to one singular biggest inspiration. Discovering the magical, dystopian images of Robert and Shana Parkeharrison felt like a real turning point in my work, as it opened my eyes as to what can be created and achieved with photography. Nowadays they use various techniques, including photoshop, but 'The Architects Brother' which was the project I fell in love with, was created using analogue photography mixed with collage, layering and painting. Each final image would take up to 6 months to create. It was the first time I began to see photography not necessarily being a fast medium to work with, but a slow, meditative way of working, not that different to painting. Francesca Woodman is another huge inspiration for me, and I would say her work has really informed my practice over the years. The mystery, the melancholy, and the sadness that comes from knowing her too-short life story, all comes through through in her beautiful work. The work is experimental, and kind of rough around the edges, but perfect.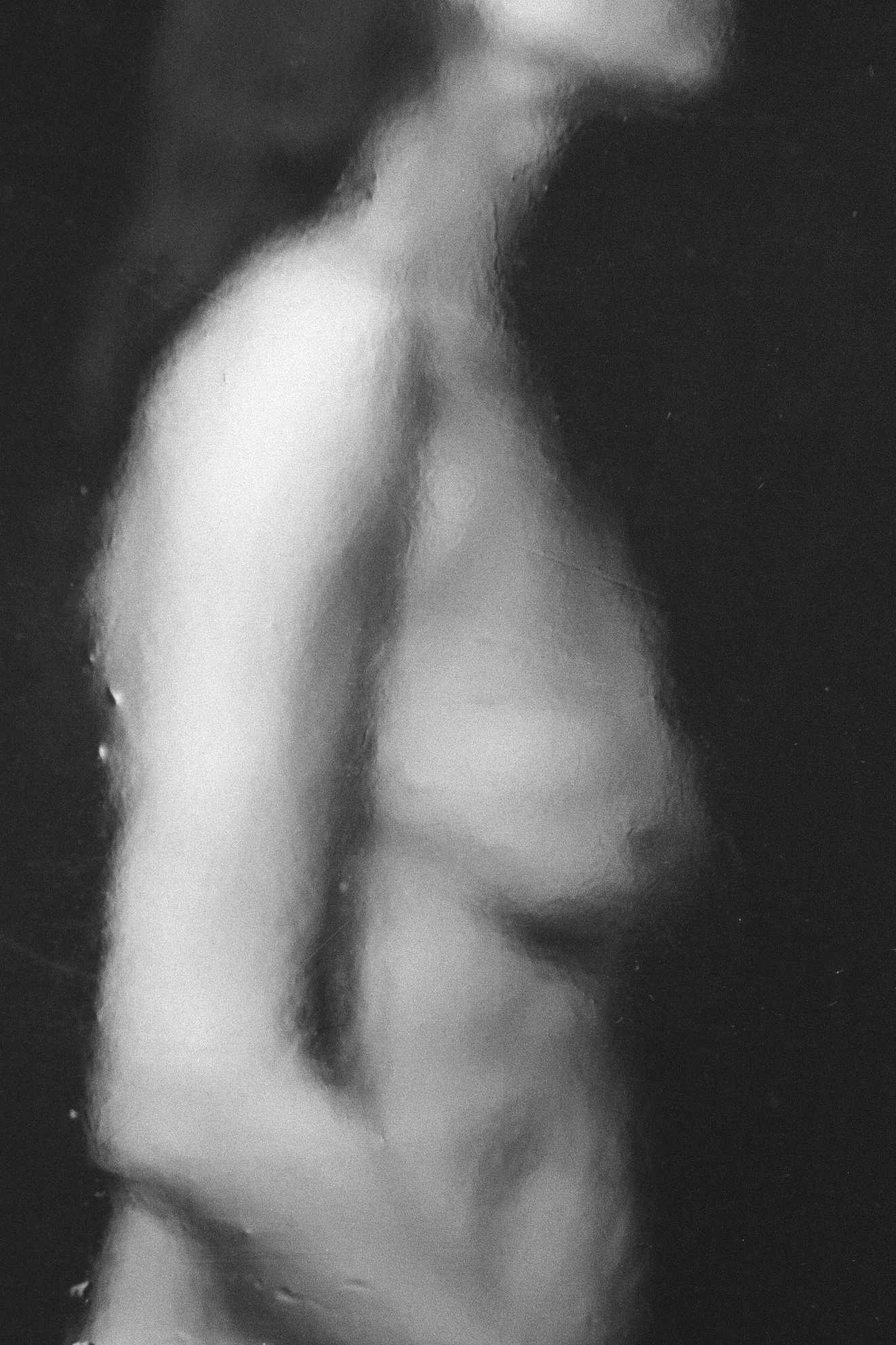 What is the best piece of photography tip or advice you have ever received?
Not a necessarily a photography tip, more about working on anything - but one of the best pieces of advice I've ever had is about procrastination. That it comes from a place of fear, and perfectionism, rather than laziness. And because of this; the kinder you are to yourself, the easier it is to overcome, and the more frustrated you get with yourself, the harder it is to overcome. Be kind!
What film photography related projects are you currently working on (or are in the pipeline)?
I've noticed recently that I've been creating very similar work for the past decade and at the moment I'm excited about moving my work in a new direction.
Part of this journey includes taking a sabbatical, a 4 month trip away from the studio and away from my work. Travelling (where possible) and volunteering. I'll be spending as much time as possible out in nature with my sketchbook. Alongside this I'm going to take some time away from social media, which I think is important to do from time to time. I want to feel free from the pressure of showing new work for a while.
I do have a few ideas bubbling under the surface, one of which is to combine my work as a product photographer with my art practice and explore the world of still life. And also I'd like to learn platinum printing, which I would use as an alternative way of printing my analogue photographs. Also I want to explore appearing more in my work, so more self portraiture.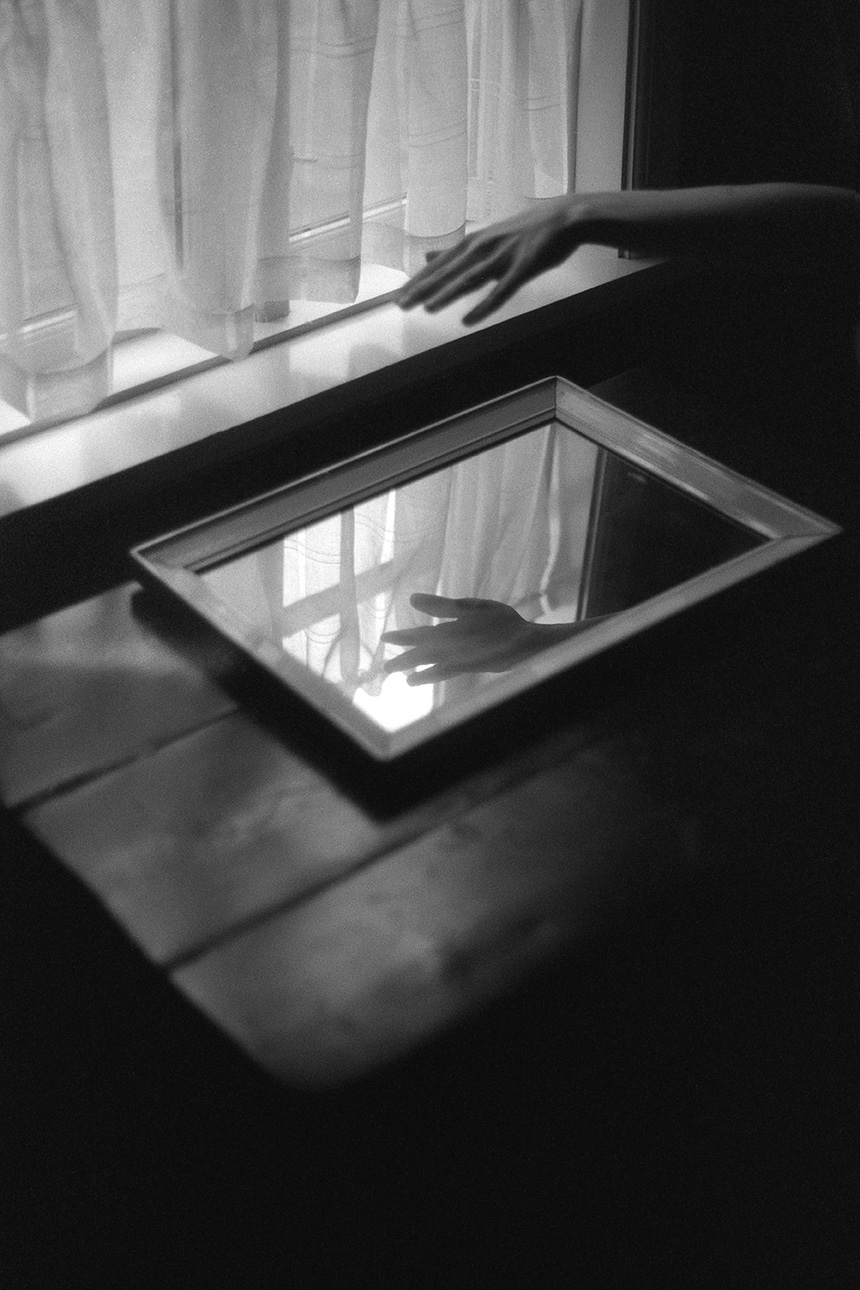 What / where is your next shoot and how do you decide what film / kit you will use?
My next shoot is an experimental studio shoot with Maggie, a life model that I work with regularly. I tend to use a range of kit and films on mosts shoots. My go-to film is Ilford FP4, but I also love the grain of Delta 3200, so I usually shoot at least a roll of that too.
What are your photographic goals going forward?
My current photographic goal above all else is to see my work evolve. To find more time in my schedule for creating work and pushing myself, and less time being concerned with getting my work out in the world to be seen.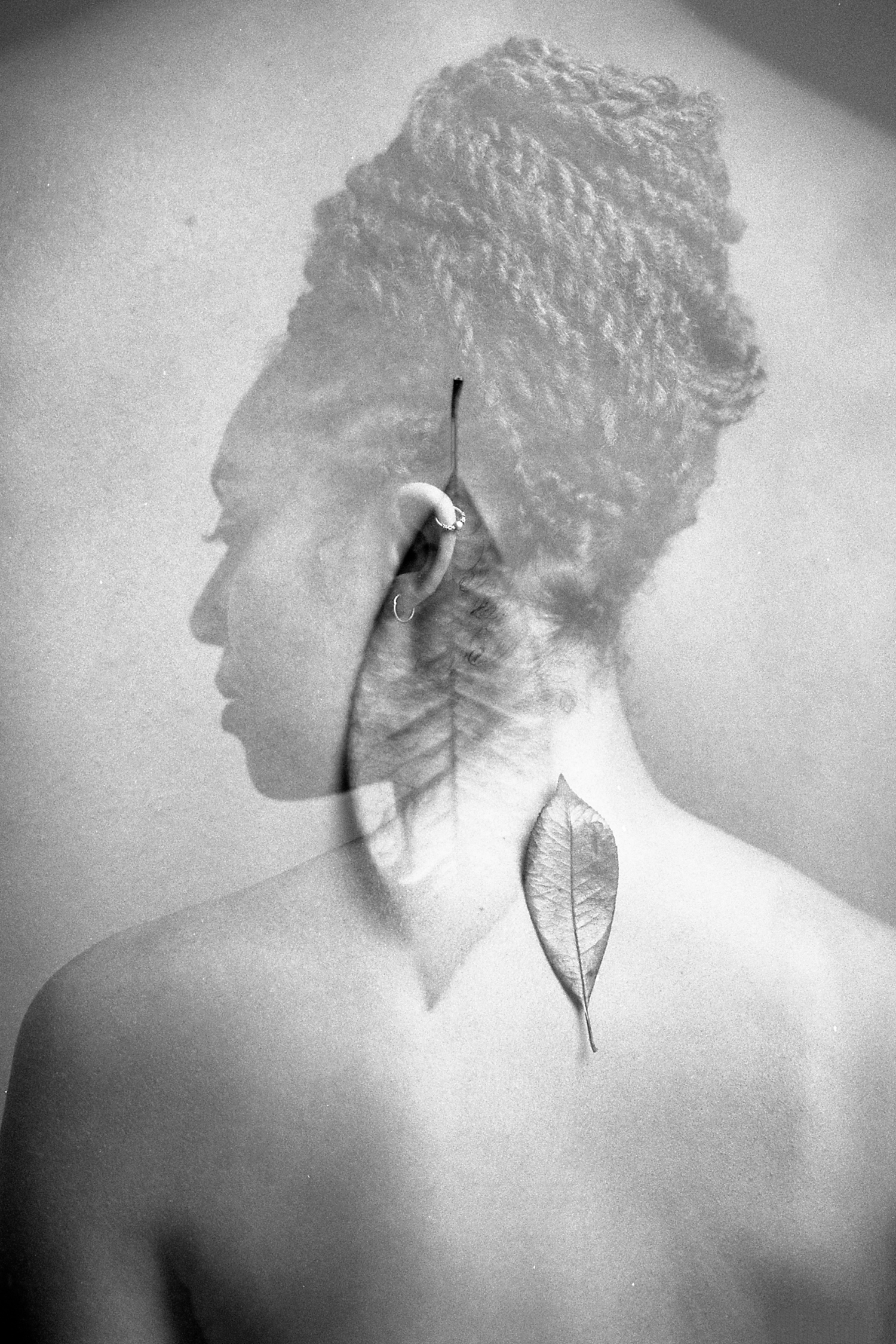 Section 2 - Shout outs
We all need a bit of inspiration and love so this is your chance to tell the community about yours – from the film photographers whose work inspires you, the labs you trust with your film, your 'go to' film photography stockists, your favourite community darkrooms or just anyone in the community who you feel deserves a special mention.
Give a shout out to your 3 favourite film photographers (not photography hubs) currently active on IG or Twitter and briefly tell us why others should follow them.
@parkeharrison_studio My favourite artists Robert and Shana Parkeharrison as mentioned above!
@ellenjanerogers is one of my favourite contemporary film photographers. Ellens work is mysterious, melancholic and just beautiful.
@melaniekatking is another fave! Melanie's work focuses on the environment, astronomy, and sustainable darkroom practices.
@jonathancanlas. Incredible analogue wedding and portrait photographer, well worth a follow.
Give a shout out to your favourite photography YouTube channels (apart from the @ilfordphoto one).
I don't use Youtube very often for photography, but I've watched a few great videos on the 'Shoot Film Like a Boss' channel.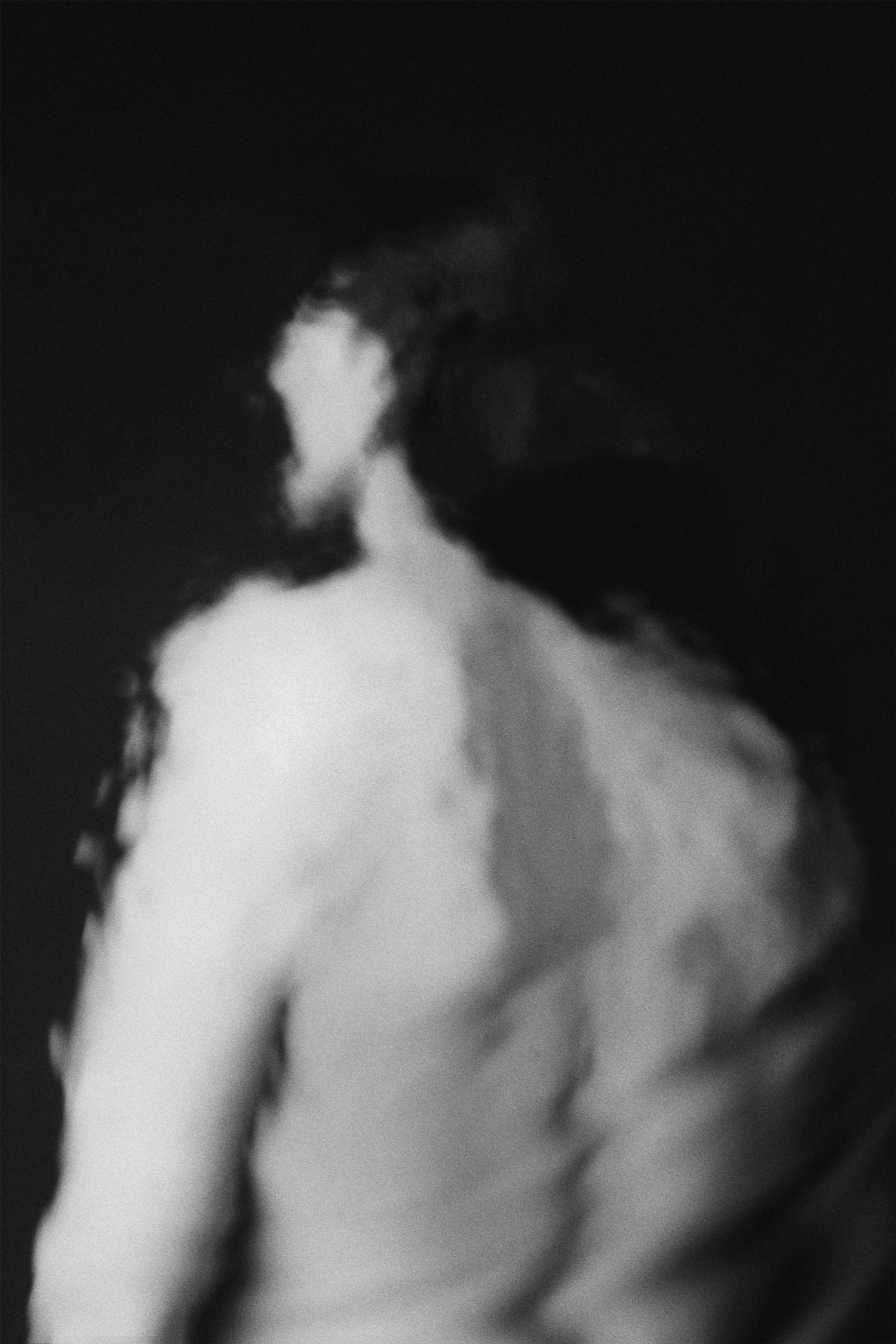 Give a shout out to your favourite photographic retailers (name, location and website).
AJ's in Bruton (and online) is a great photography shop: www.aj-s.co.uk
Real Camera Co. in Manchester is great for used equipment. https://realcamera.co.uk/
I buy most of my cameras and lenses used from MPB. https://www.mpb.com or Wex; https://www.wexphotovideo.com/
Give a shout out to your favourite lab service, if you have one.
Filmdev (online) all the way! They are amazing. https://filmdev.co.uk/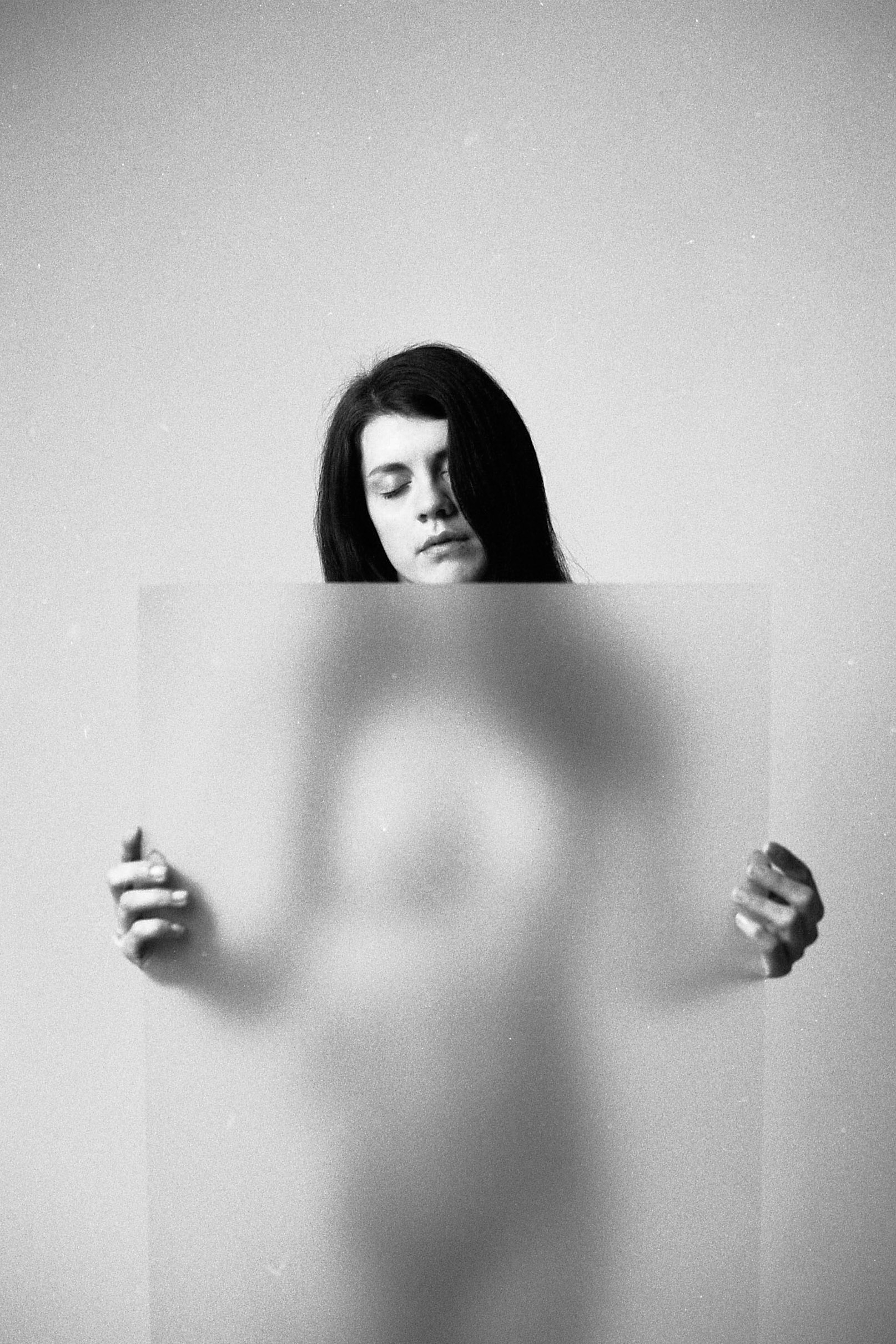 Section 3 - Favourite kit
What film cameras do you own and which is your favourite?
Top left, Mamiya RB67. This was my intro into film photography, a camera I discovered whilst on my MA, and I fell in love instantly! I used to shoot on it all the time, but now I use 35mm a bit more often so it's a bit of a treat when I get this one out.
Middle: Canon EOS 1N. The best! This is my workhorse. It's set up amazingly well for double exposures, and it's just such a great camera. The viewfinder is so big and it feels really spacious when you look through it. Because its Canon it means all my lenses I use for my commercial work (where I use a Canon 5Dmk3) fit on there.
Top right: Nikonos: This is an underwater 35mm camera. Anything I do underwater is shot on this! It's a great little camera.
Middle left: Yashika Mat: This was one of the first medium format cameras I got about 10 years ago. It shoots the cutest square images. I don't use it that much anymore as the lenses aren't interchangeable, and I keep meaning to sell it, but I feel quite attached to it.⠀⠀⠀⠀⠀
Middle right: Polaroid Land Camera: I initially bought this ahead of an artist residency I went to in Iceland, and I shot a lot of the work I made there on it. Sadly Fuji discontinued their FP100c film, which was the polaroid replacement. I have one pack of film left, which feels like gold dust to me. I haven't used it yet because I'm nervous for it to be gone.
Bottom left is a polaroid back for the Mamiya.
Bottom is an amazing camera, it's a polaroid pinhole. I've not used it much, but am reluctant to get rid of it in case someone starts making film again.
Top middle is a camera that my friend Jon Stead gave me. It's a little wooden Pinhole. Its super cute. I actually haven't used it yet but it's such a beautiful item I cannot get rid!⠀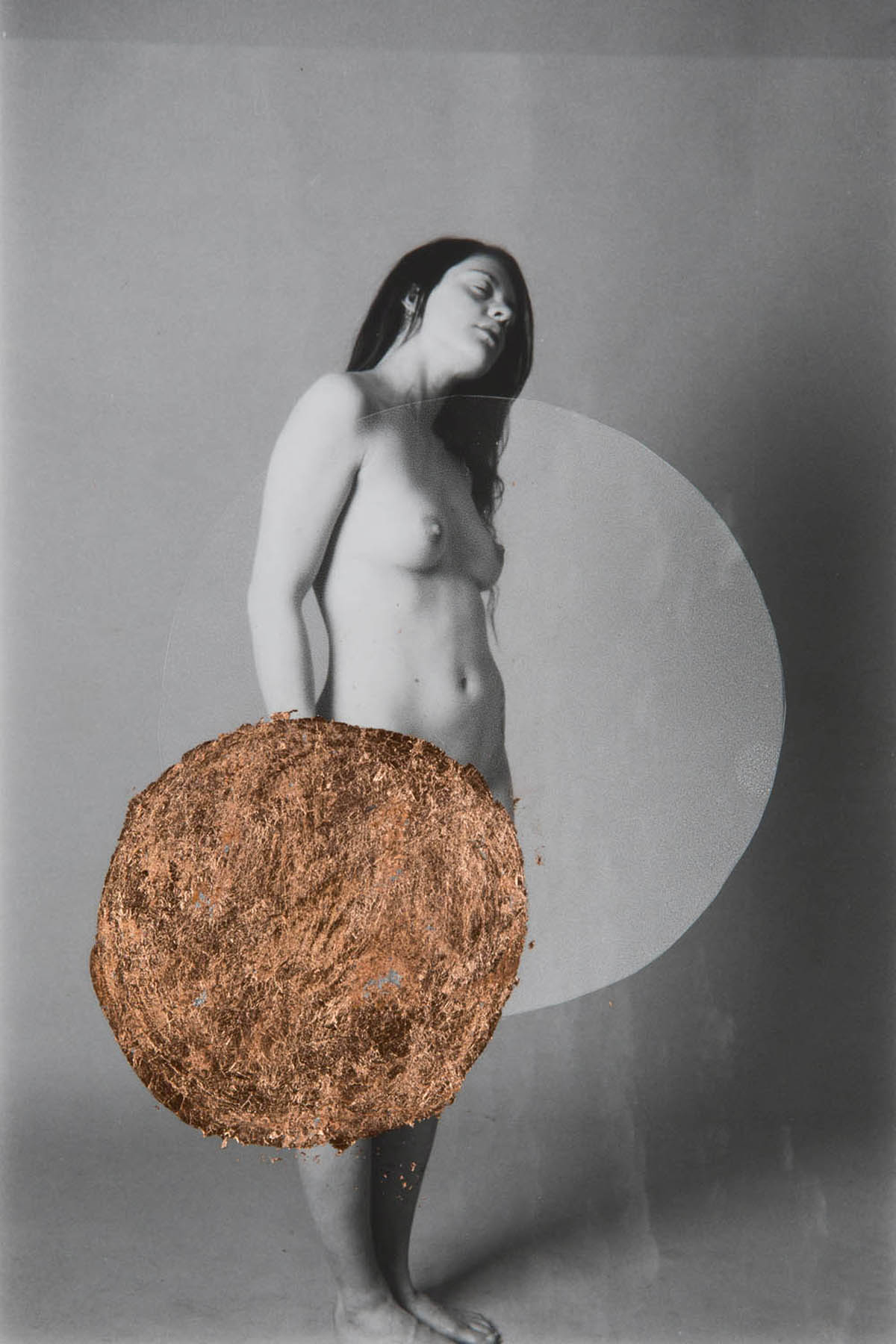 ⠀⠀⠀
Aside from your camera, lenses and film what accessories make it into your camera bag?
I also have various pieces of random shaped glass, shiny objects, anything that might reflect light in an interesting way. My camera bag can sometimes look like a small flea market.
What is the best piece of photography kit you have found or been gifted?
I have a packet of about 20 cheap filters that I found once on Ebay, in all different colours, and I use them all the time, on almost every creative shoot. Not so much as actual filters, but I use them to bounce light around, to distort, layer and reflect.
As this is an ILFORD interview it would be remiss of us not to ask about your favourite ILFORD products. Tell us you favourite ILFORD film, paper or chems and why?
My favourite film is Ilford FP4, its an all -purpose film so a great one to keep in stock, and its great in the studio when you have plenty of light to play with. I use it a lot , across various shoots. It has a lovely brightness, and a clean sharpness whilst still showing grain, and I just find it very smooth and beautiful.
I also love Ilford Delta 3200, its my go-to film for when I really want to show the grain. It come in very handy for any low light situations too, like live music photography in smaller venues.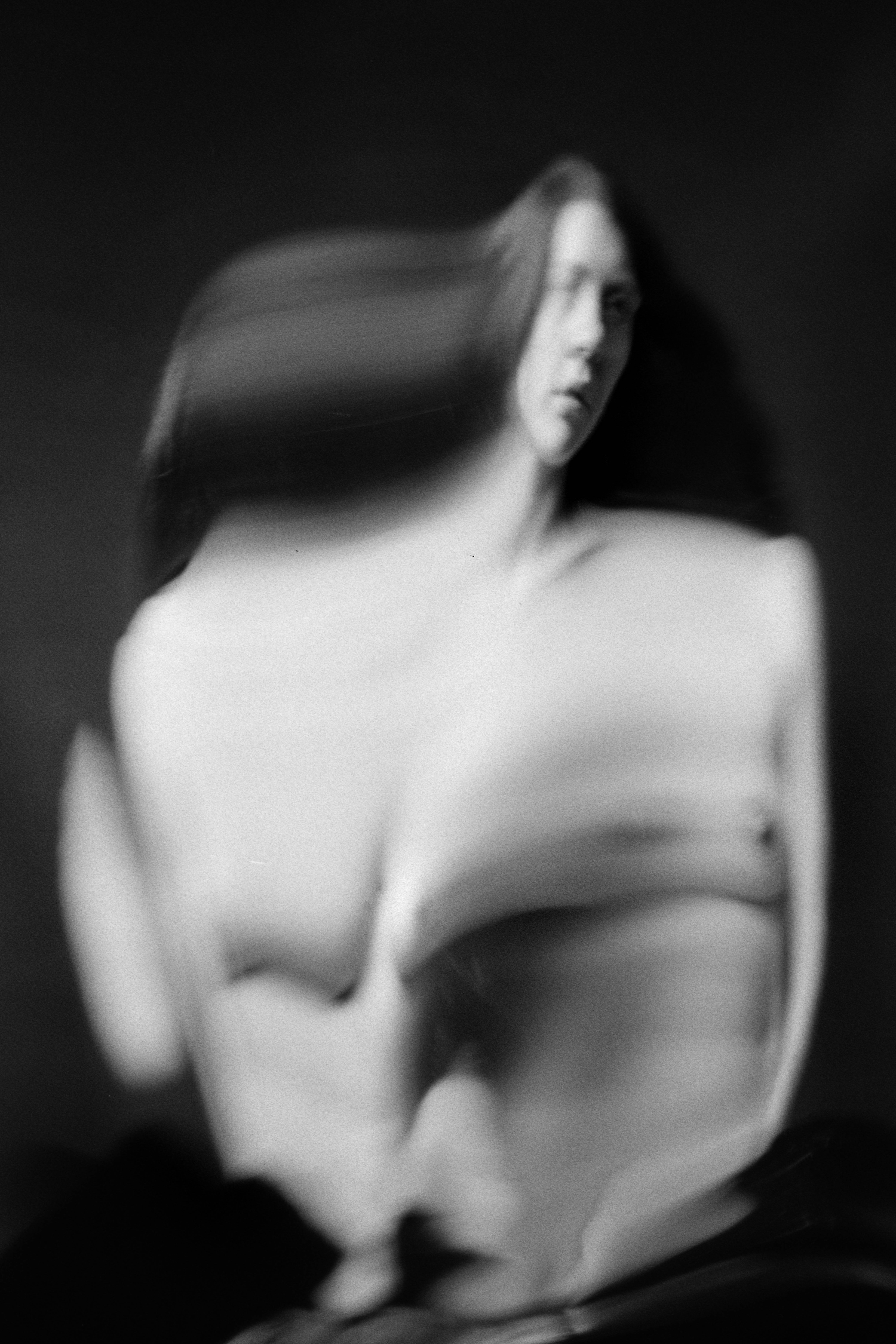 And finally…
Nominate one other person you think should fill in this form and we will reach out to them
Richard Hardwick  - IG https://www.instagram.com/hardwickstudio/
http://www.hardwickstudio.co.uk/
Images © Lucy Ridges
---
About The Author

Lucy Ridges
Lucy Ridges is a visual artist with a specific focus on alternative photographic processes. Primarily photographing the body, her practice is led by curiosity and experimentation within the medium of photography.
Instagram @lucy_ridges/
Twitter @lucyridges
---