In Focus - Rita Harper Posted On 10th February 2022 To Magazine & In Focus

We have been privileged to be able to follow Rita's journey as she started out shooting film and moved through the formats from 35mm to medium format and found her own unique style.
Section 1 - Background
Share your favourite image / print shot on ILFORD film and tell us what it means to you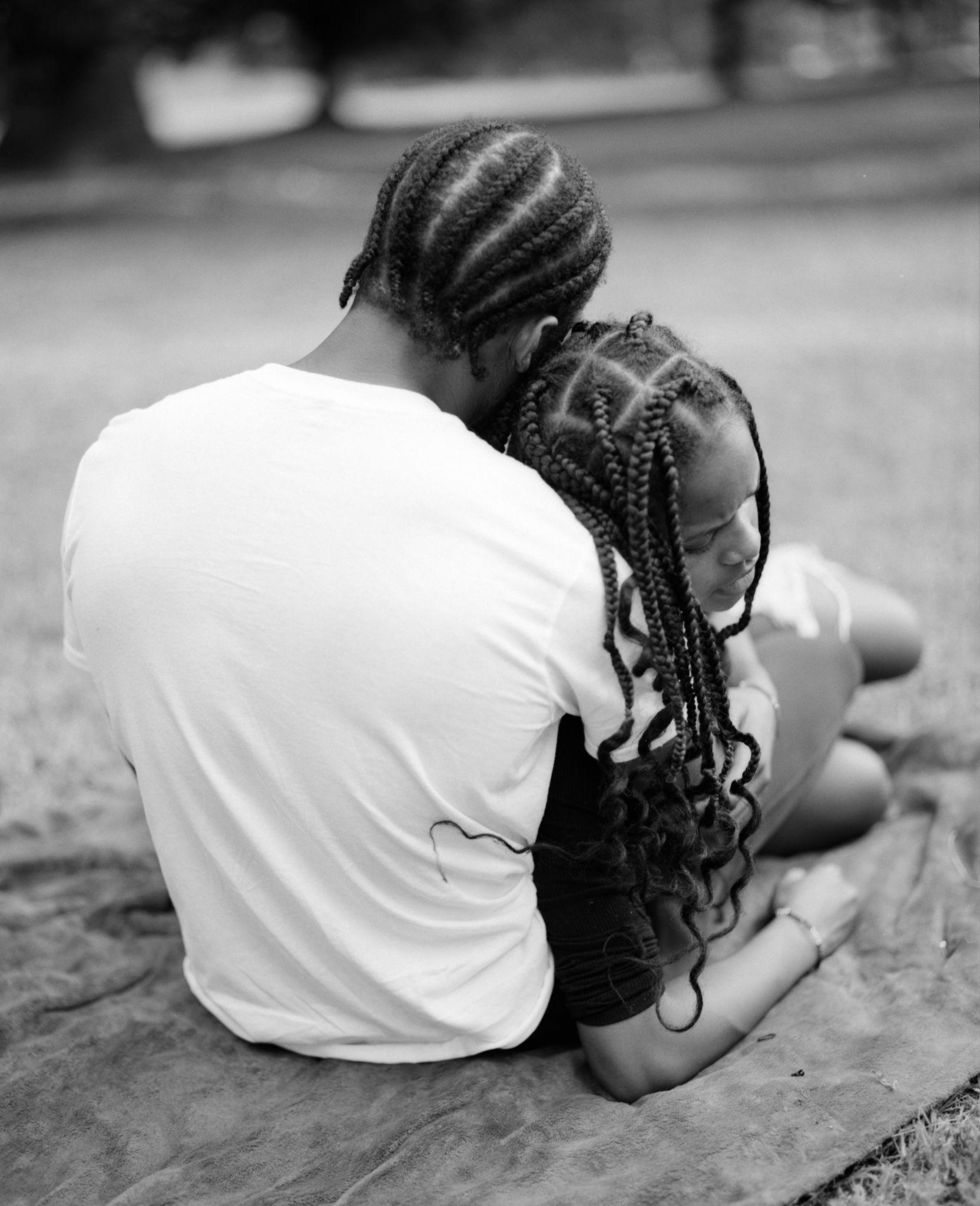 This image is entitled "SANCTUARY". I came across this couple while double dutching with a friend at Grant Park in Atlanta, GA. I was frozen by their apparent love for each other. It was pure and could be felt intensely from the distance I stood. They appeared entranced by each other's presence, and only the time they were spending at this exact moment mattered. As seen in this image, there is poetry in affection, it is non verbal, but speaks a language of its own none the less. Knowing it will be received by your partner, and that your love has a place to land. In this fraction of time, they were each other's sanctuary, a place of safety and peace.
Just in case anyone doesn't know who you are or what you do can you give us the overview?
My name is Rita Harper and I am a documentary photographer and photojournalist from Atlanta, GA. My creative journey began as a child where my quiet nature allowed me to be observant and conscious of my direct surroundings.Yet, it wasn't until I dropped out of college during my sophomore year that I began to consider a career in photography seriously.
I took the route of interning at high end photography studios in Atlanta, but quickly learned that fashion and beauty photography did not feed my soul, and wasn't authentic to who I was inside.
Soul searching
After some soul searching, I realized that I yearned to create work that had more meaning, visuals that spoke to the human experience and the inner beauty that everyday people possess regardless of social status and material possessions. I wanted to document the transitional period of life, which holds just as much beauty as the perceived successes America has defined for us. I aspired to capture the beauty of simply existing, in whatever circumstantial space we are in. So, I quit my internship at the beauty studio, and took to the streets of Atlanta to create the work that spoke to my heart.
I started going around my neighborhood and taking portraits of the beautiful souls that inhabit my community, and I quickly realized the affinity I had for capturing Black life and Atlanta culture simultaneously. From elders, families, youth, essential workers, and couples, I documented these beautiful individuals with respect and general appreciation for their inner beauty.
I expanded into reporting and writing stories to accompany these visuals about entrepreneurship, injustices, love, and general life circumstances that make people into who they are at this current moment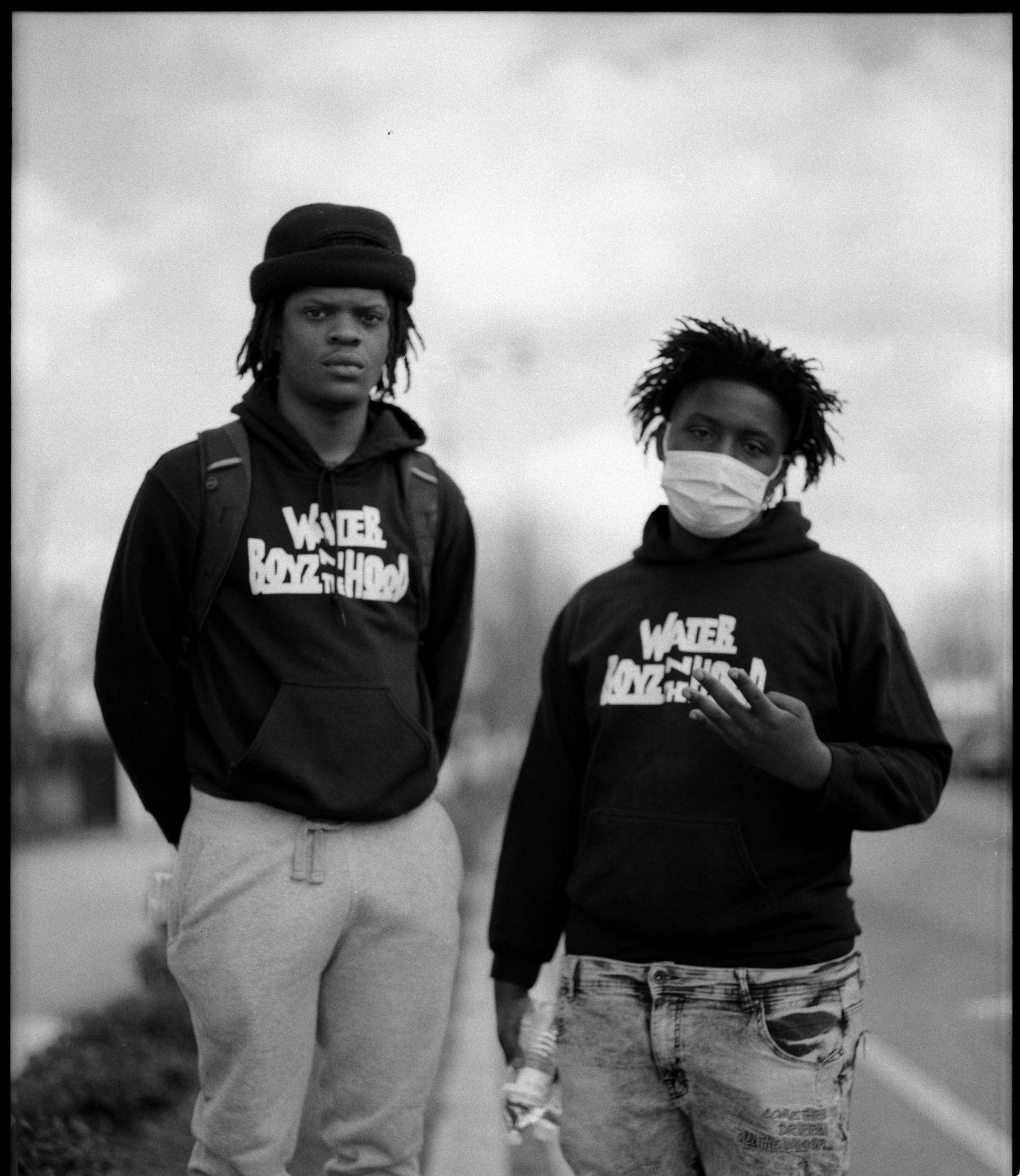 How and why did you get started shooting film?
I would see images shot on film online and would wonder how photographers were achieving these rich tones and colors, that's when I discovered analog film and knew I wanted to give it a try. The images I would see felt so authentic, which is what I was striving for. So, I went to my local film store and picked up an Olympus OM-1 and a pack of film, and hit the streets of Atlanta.
Who has been your biggest photographic inspiration to date?
My biggest photographic inspirations to date would be Jamel Shabazz, Gordon Parks, Mary Ellen Marks, Dawoud Bey, and many others.
What is the best piece of photography tip or advice you have ever received?
The best piece of photography advice I ever received was to figure out exactly what I wanted to do within photography. To find a lane and stick to it. It stuck with me and caused me to soul search and find out exactly what kind of visuals I wanted to create within the space of photography. After realizing that authenticity, the beauty of human existence, and everyday people mattered to me most, I took to the streets and never looked back.
What film photography related projects are you currently working on (or are in the pipeline)?
I am currently continuing my documentation of beautiful Black souls in my neighborhood of Atlanta, GA. Photographing elders, the youth, and essential workers. I am also continuing my coverage of Black political prisoners in America who are still incarcerated from their political affiliations to Black revolutionary groups in the 60's and 70's.
What / where is your next shoot and how do you decide what film / kit you will use?
My next shoot will be in New Orleans, Louisiana. It will document the effects of natural disasters in the region and how it will affect the future of the everyday people living here. I usually decide what film kit I will use by the mood and feel I'm going for. This is a story that is happening currently, and I want viewers to feel that this is happening in this current day and time, so I will most likely use color.
What are your photographic goals going forward?
Going forward I wanted to tell stories that affect marginalized communities INTERNATIONALLY. I want to travel the globe and share stories of triumph, love, injustice, culture, and human circumstances worldwide. I aspire to have my work leave a legacy and lasting impact that generations

Section 2 - Shout outs
We all need a bit of inspiration and love so this is your chance to tell the community about yours from the film photographers whose work inspires you, the labs you trust with your film, your 'go to' film photography stockists, your favourite community darkrooms or just anyone in the community who you feel deserves a special mention.
Shout out to your 3 favourite film photographers on IG or Twitter and tell us why others should follow them.
@dirtykics - He is documenting everyday Toledo, Ohio with a sense of pride, empathy, and respect. When I see his photos, I feel the love he has for his subjects translated through each image.
@markbywavy- He is documenting culture in Atlanta, GA. He has an intention on archiving and preserving Black stories.
@mirandabarnes- I love her portraiture, and how she's able to make her assignment work for publications, while still having a trace of her unique style.
Give a shout out to your favourite photography YouTube channels (apart from the @ilfordphoto one).
Give a shout out to your favourite photographic retailers.
PPR- Professional Photo Resources, Atlanta, GA
Website: https://ppratlanta.com/
Give a shout out to your favourite lab service, if you have one.
DG Art Lab, Atlanta, GA
Website: https://dgartlab.com/

Section 3 - Favourite kit
What film cameras do you own and which is your favourite?
My favorite would be my Pentax 6x7 with 2.4 105mm lense
Aside from your camera, lenses and film, what accessories make it into your camera bag?
I keep a digital camera handy (SONY A7) with batteries, also lens cleaner and a microfiber cloth. Also, ziploc bags and tape to secure and store my medium format film.
What is the best piece of photography kit you have found or been gifted?
I was given my mother's one step close up polaroid camera. It was gifted to her by my grandmother for Christmas, so it's very sentimental to me.
As this is an ILFORD interview it would be remiss of us not to ask about your favourite ILFORD products. Tell us your favourite ILFORD film, paper or chems and why?
My favorite ILFORD film would be Ilford Delta 100. I am in LOVE with this film. Being a 100 speed film, it's hard to overexpose so the tones in my photos always come out perfectly. This film also produces a great amount of contrast.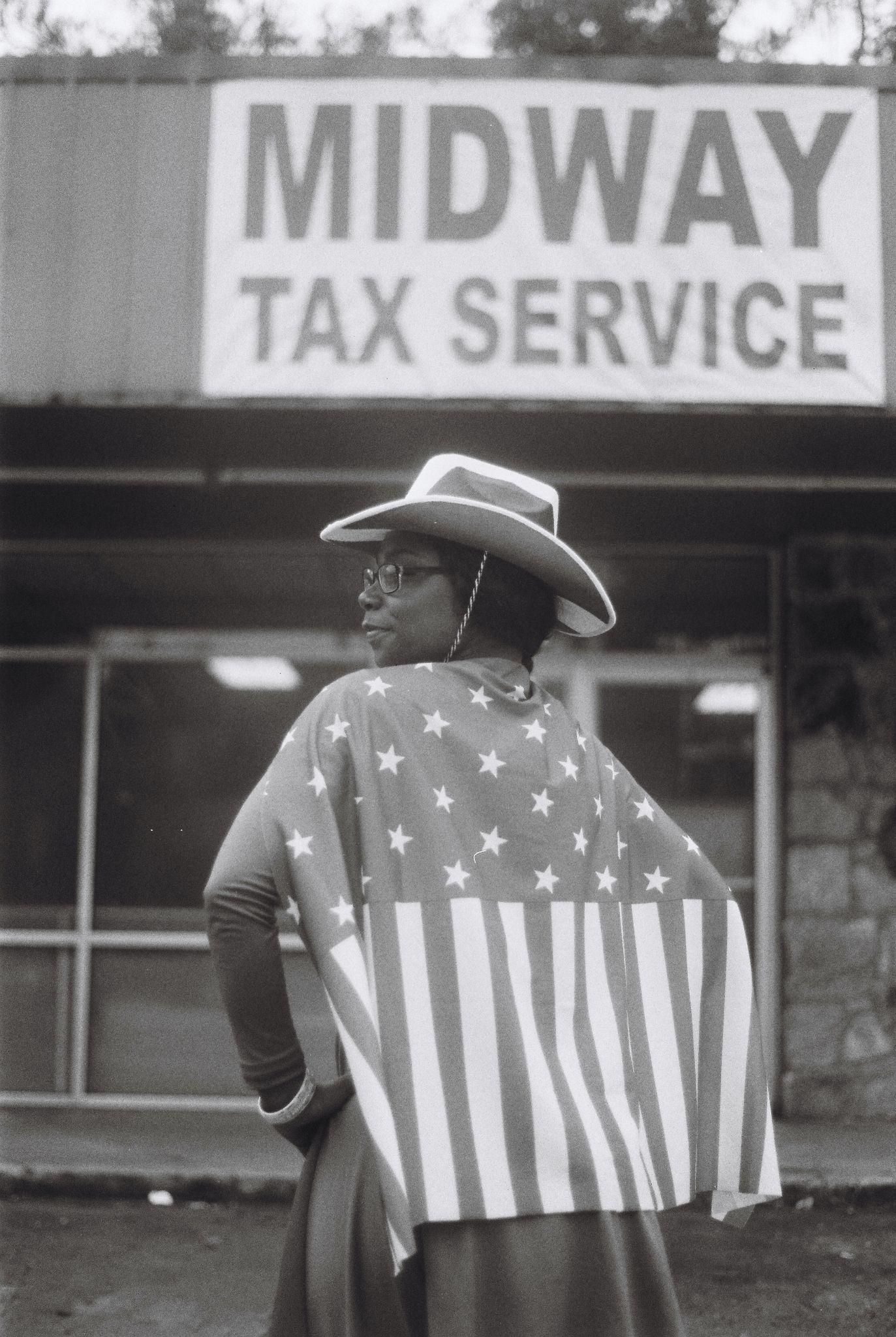 And finally…
Nominate one other person you think should fill in this form and we will reach out to them
@MarkBWavy  - Mark Anthony Brown
Images © Rita Harper
---
About The Author

Rita Harper
Rita Harper is a documentary photographer and photojournalist from Atlanta, Georgia. A quiet child, she grew interested in imagery and observing her surroundings – both skills that have greatly benefited her work. With no formal art education, she began to take to the streets of Atlanta and discover a style of her own. She quickly realized the affinity she had for capturing Black life and Atlanta culture simultaneously.
It is her goal to show the beauty of the everyday person. Rita has captured images of everyone from unsung pillars of tight-knit communities to regular people fighting against powerful, faceless corporations. She wishes to amplify the voices and narratives of everyday, working-class Black people and people of color as a reminder that all our lives have a purpose, importance, and value. That you do not have to be famous to have a story worth telling.
Rita has received several grants and awards, including the BET Network Artist in Residence (2019), the Sprite X Wish Atl: The Give Back Artist Grant (2020), Southern Documentary Grant Award (2020), and the National Geographic Emergency Fund for Journalists Grant (2020).
Her work has been featured in exhibitions all around Atlanta, including shows at the Future Dead Artists Gallery, Mint ATL, Georgia State University, and the Auburn Avenue Research Library. She has also been commissioned by The Wall Street Journal, The Washington Post, National Geographic, The Today Show Digital, Pro Publica, The Guardian, and Ilford Photo to visually tell stories in her own unique way.
Although Rita will continue to craft her love letter to Atlanta, she intends to expand her work to chronicle the lives, struggles, and successes of marginalized people across the globe. Her goal is to respectfully offer people whose stories often go overlooked the opportunity to share their realities with others – and to create art that is beautiful, raw, relatable, and captivating in the process.
Follow Rita on Instagram
Check out her website  ritaharperphotography.com
---