In Focus - Jim Mortram Posted On 3rd November 2022 To Magazine & In Focus

We speak to Jim Mortram, who is this week's In Focus interview. Jim is an award-winning Social Documentary Photographer and the creator of these photo stories: Small Town Inertia.
Section 1 - Background
Share your favourite image / print shot on ILFORD film and tell us what it means to you?
This portrait with Carl, as always for me, was made with HP5 Plus pushed to 800. When I first met Carl & began collaborating with him on sharing his story he was in a bad place. We would talk often but it was maybe six years before he was ready to have his portrait made. Working in low light is often a challenge, one I love.
The circumstances kind of steer everything into a moment of stillness, much like the relationship between painter & sitter, which really aids in the physicality of making a photograph within these conditions, this was 1/15th sec and handheld. This was maybe the third roll of film I'd ever exposed, hand developed at home.
Just in case anyone doesn't know who you are or what you do can you give us the overview?
I'm firstly a principle unpaid carer for my Ma, I quit art school in the 90's to return to the family home to look after her. About 15 years in I was loaned a camera & quickly discovered that what I wanted to do with the rest of my life was to amplify the stories of those within my local community that were enduring the pressures & stresses of policies that were punishing those of the epidermis of the community, especially policies like Austerity.
How and why did you get started shooting film?
I'd learned upon & primarily used an old (now) Nikon D700 DSLR which really suited my budget, I bought it used & still use it today for the bulk of my documentary work. After a time though I began feeling the pull of film. I wanted a more rewarding process than sitting at a desk facing a PC for hours & I also had a deep desire to learn something new. Film also knitted into my plans for a new book, that will be a real love letter to my town & its people, primarily portraits & landscapes. Much slower than the documentary work that I make, more painterly.
Who has been your biggest photographic inspiration to date?
Donna Ferrato. Few are as brave, relentless in their pursuit of righteousness or as visually literate as Donna. She's the GOAT.
What is the best piece of photography tip or advice you have ever received?
Probably the best thing I've learned from the many people that inspire me is about conduct behind the camera & after the photograph is made. A camera is just a paperweight until we pick it up, our intent is everything.
What film photography related projects are you currently working on (or are in the pipeline)?
After I complete Small Town Inertia 2 I'll finish 3, which will be 100% film.
What / where is your next shoot and how do you decide what film / kit you will use?
Well, it's tricky at the moment as I'm shielding at home. Covid is very high in our area & as a carer I have to place the safety of my family first & also those that I collaborate with, many of whom are high risk to Covid also... but as soon as its safe I'll return to all I do!
What are your photographic goals going forward? (Can be business or personal).
Complete the books I'm working on.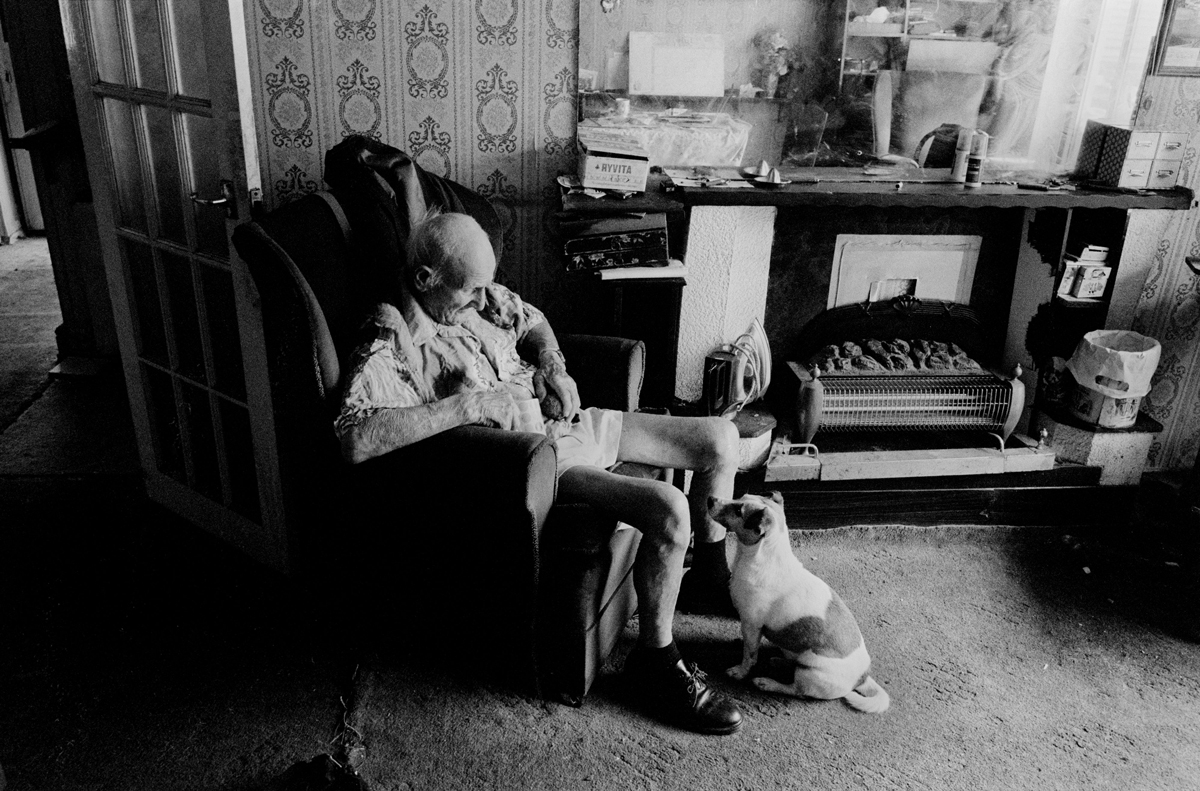 Section 2 - Shout outs
We all need a bit of inspiration and love so this is your chance to tell the community about yours – from the film photographers whose work inspires you, the labs you trust with your film, your 'go to' film photography stockists, your favourite community darkrooms or just anyone in the community who you feel deserves a special mention.
Give a shout out to your 3 favourite film photographers (not photography hubs) currently active on IG or Twitter and briefly tell us why others should follow them.
https://www.instagram.com/gilesduley Makes the most amazing work, a true force of nature, always illuminating & fighting for survivors of wars.
https://www.instagram.com/donnaferrato Made 'Living with the enemy' & for over twenty years, has been documenting the effects of domestic violence on abused women and their children.
https://www.instagram.com/dona_ann_mcadams Maker of the most beautiful prints & photographs.
Give a shout out to your favourite photography YouTube channels (apart from the @ilfordphoto one).
https://www.youtube.com/c/japancamerahunter is my go to.
Give a shout out to your favourite photographic retailers (name, location and website).
https://www.wexphotovideo.com have always been amazing.
Give a shout out to your favourite lab service, if you have one, (name, location, website).
http://www.londondarkroom.com The best B&W printers in the UK.
Section 3 - Favourite kit
What film cameras do you own and which is your favourite? (Please send us a picture of it if you can).
If it's working & I can get my hands on it, I'll use it.
Aside from your camera, lenses and film what accessories make it into your camera bag?
Audio recorder.
As this is an ILFORD interview it would be remiss of us not to ask about your favourite ILFORD products. Tell us you favourite ILFORD film, paper or chems and why?
HP5 plus all the way, it's the greatest!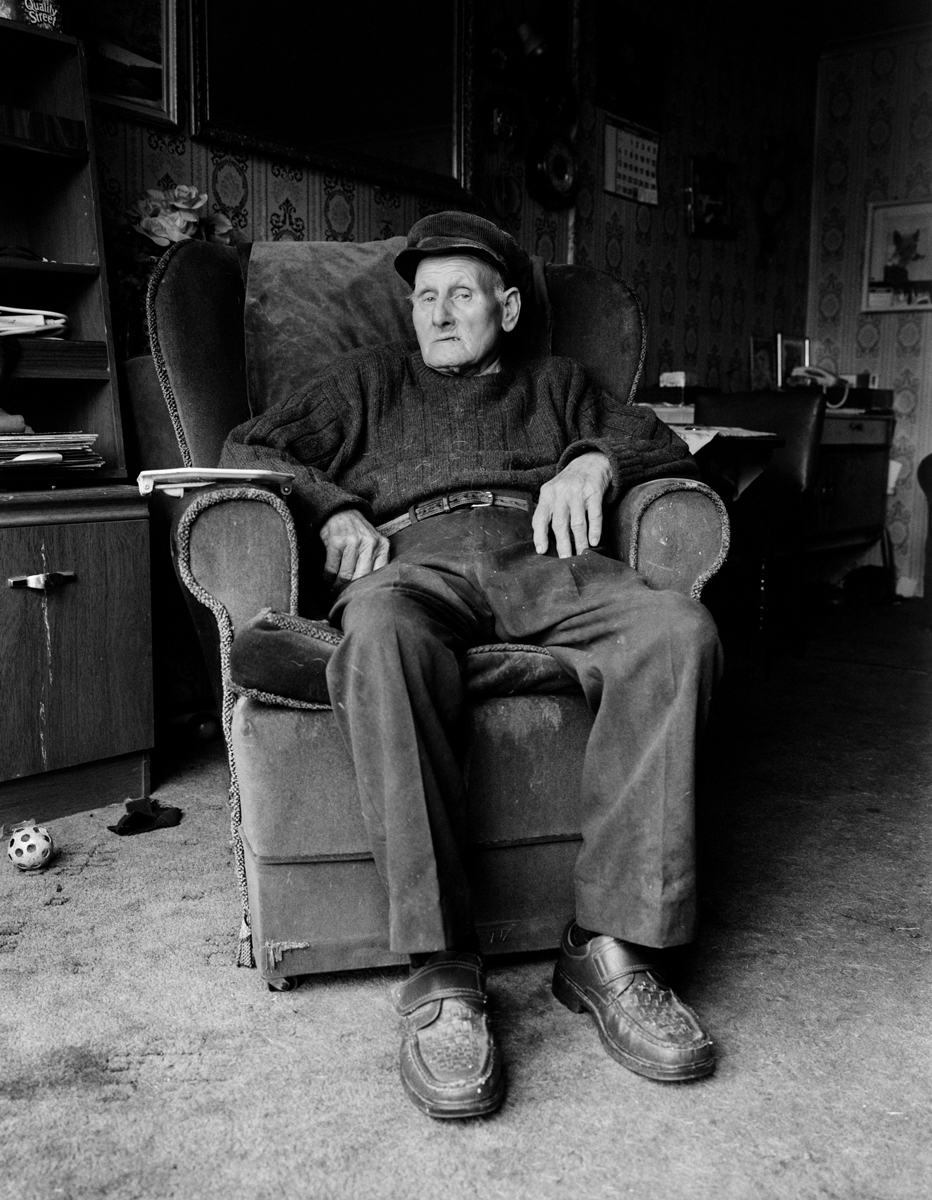 And finally…
Nominate one other person you think should fill in this form and we will reach out to them
---
About The Author

Jim Mortram
Mortram began the Small Town Inertia website in 2006 with the "Market Town" stories. Its name is a reference to the market town of Dereham, where he lives, fifteen miles west of the city of Norwich in Norfolk. Through photography, his writing and the subject's own words, Mortram records the lives of the disadvantaged and marginalised, making repeated visits with a number of people living within three miles of his home.
Small Town Inertia tells stories of "isolation, poverty, drug abuse, homelesness, self-harm, mental illness, juvenile crime, and epilepsy", that Mortram believes are otherwise under-reported. Dave Stelfox wrote in The Guardian that "Mortram's rich, black-and-white images possess a timeless quality that invites easy comparison with the classic documentary work of such British photographers as Chris Steele Perkins, Paul Trevor and Chris Killip."
Instagram
Twitter
Website
---