In Focus - Craig Fleming Posted On 16th July 2020 To Magazine & In Focus

We have loved finding out more about photographers in our community over the last 3 months in our Lockdown Sessions and hope that you have too.
As we move towards less restrictions here in the UK, we felt it was also time for a new focus (sorry).  So we are launching the new series 'In Focus' this week by interviewing professional portrait photographer Craig Fleming.
Background
Share your favourite image / print shot on ILFORD film and tell us what it means to you?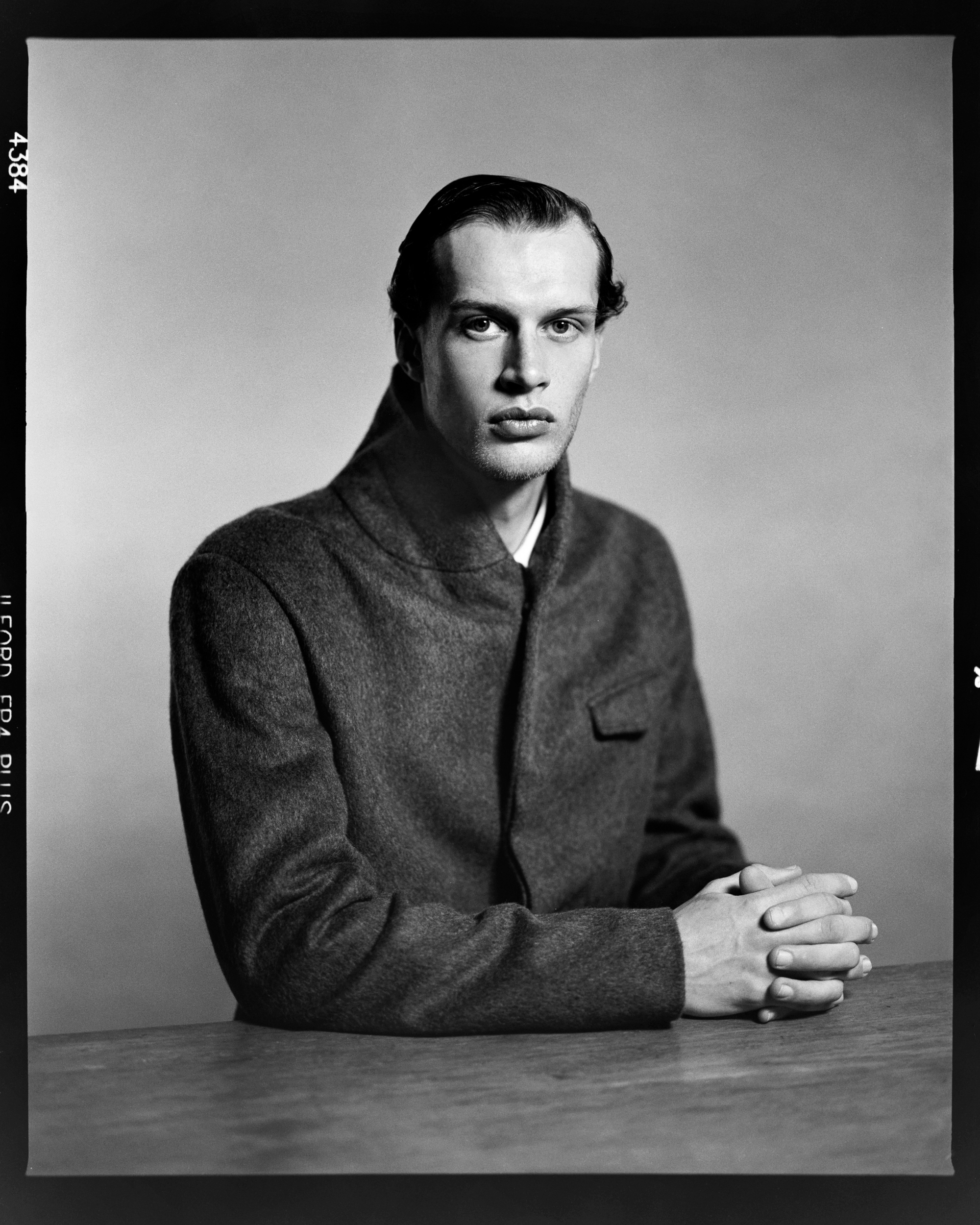 I love this shot that I took it a few years ago. It was a turning point in the style of my work, after this I knew that I needed my portraits to have a look that suggested they could have been taken at any point over the last 60 years or so… I wasn't interested in fashion, just style and I need that to come across in my personal work. If that makes sense.
Just in case anyone doesn't know who you are or what you do can you give us the overview?
My name is Craig Fleming and I've been a professional photographer for most of my life. I shoot fashion and portraiture with the latter being my passion. I used to write for the photographic press before the Bloggers and Vloggers started unboxing things and shouting about Bokeh while wearing a Kodachrome T-shirt.
How and why did you get started shooting film?
When I started film was the only option so it's in the blood, obviously I went digital commercially but around 6 or 7 years ago I went back to medium format analogue mainly to put some integrity back into my work. I needed clients to see that I was a photographer in the traditional sense, even if they booked me to shoot digitally (which 99% do) it was important that they could see that I knew the craft before booking me.
Who has been your biggest photographic inspiration to date?
Many inspirations over the years, in my teens it was Bob Carlos Clarke and Bailey, after that Mark Seliger and Martin Schoeller and more recently artists like Jack Davison and Bastiaan Woudt. I also love Jason Lee's work, he's an ex pro skateboarder, actor and analog photographer and he looks good in a hat and can grow a better moustache than me…
What is the best piece of photography tip or advice you have ever received?
My tutor at college once told me to break the rules, so I went on my lunch hour early and stayed on it. I think I'm still on it and that was 31 years ago. College wasn't for me.
What film photography related projects are you currently working on (or are in the pipeline)?
I started a project based loosely around people who live or work with the land, it's been a stop start affair and the virus hasn't helped but I'm hoping to kickstart that again soon. I'm also trying to shoot more pieces for individual sale, nudes and more surreal portraits but I do suffer with imposter syndrome where arts concerned so who knows how that will go.
What / where is your next shoot and how do you decide what film / kit you will use?
I've got a big creative test collaboration coming up with a full moving image team so that's going to be fun, given the nature of lighting it'll probably be Ilford Delta 400 pushed a couple of stops maybe as well as some 800 colour film (sorry Ilford). If we're in a studio I tend to use my Mamiya RZ67 but out and about or in tight locations I like to use my Nikon F3.
What are your photographic goals going forward? (Can be business or personal).
The business side of things has never come easy to me so I tend to focus on my own creative ideas and let that do the talking. I'm based up North where the fashion scene isn't particularly creative or lucrative so for me it's just a case of doing my own thing and constantly developing ideas. I'm also building a darkroom in the garage too so that may take up some time.
Section 2 - Shout outs
We all need a bit of inspiration and love so this is your chance to tell the community about yours – from the film photographers whose work inspires you, the labs you trust with your film, your 'go to' film photography stockists, your favourite community darkrooms or just anyone in the community who you feel deserves a special mention.
Give a shout out to your 3 favourite film photographers (not photography hubs) currently active on IG or Twitter and briefly tell us why others should follow them.
Kate Bellm, Jack Davison & Bastiaan Woudt are 3 to follow on IG, I feel they've achieved that crossover where their commercial work is Art and they've done it by not following the mainstream, doing their own their own thing and developing a unique style. I could look at their work all day.
Give a shout out to your favourite photography YouTube channels (apart from the @ilfordphoto one).
Ted Forbes's Art of Photography is brilliant, I can't stand a lot of the photography channels but Ted Forbes gets it right. He doesn't waffle for 3 minutes at the beginning either… and he doesn't make it about himself, its about photography and photographers.
Give a shout out to your favourite photographic retailers (name, location and website).
The guys at The Flash Centre in Leeds have always been good to me when it comes to equipment and rental.  I tend to shop around for film deals, Harrisons cameras in Sheffield always have a good stock of Ilford if I need it quick and I do like Analogue Wonderland for some of the more obscure emulsions.
Give a shout out to your favourite lab service, if you have one, (name, location, website).
Peak Imaging in Sheffield still do my colour films but I do all my own black and white processing at home.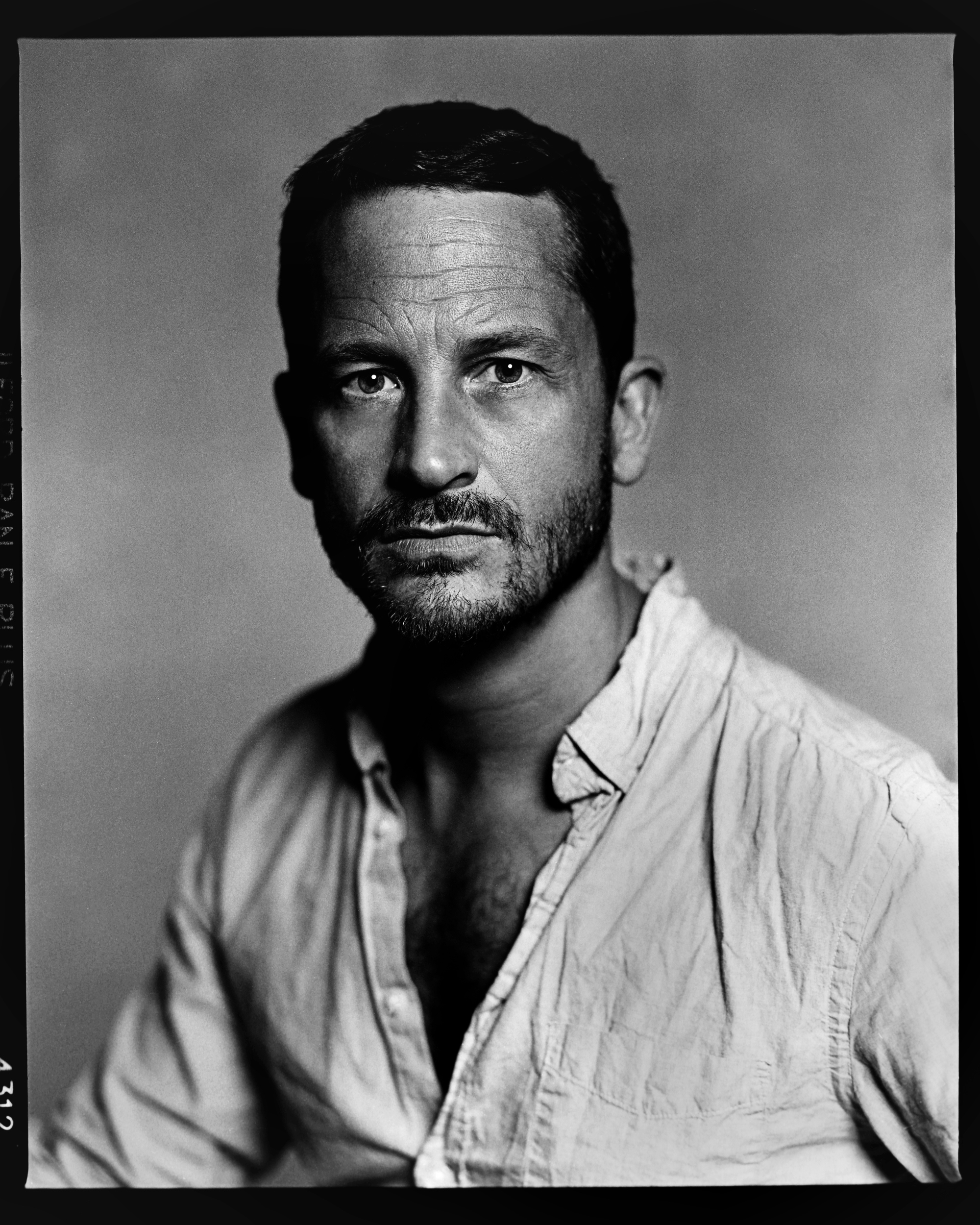 Section 3 - Favourite kit
What film cameras do you own and which is your favourite?
I have a Mamiya RZ67 ProII, Nikon F3, Couple of Minolta X series cameras, a Diana which I've yet to use, an old Minolta 35mm Rangefinder.. Of all those the Mamiya gets used most but it's the ugly child thats good at school, my favourite is the Nikon F3 which is my favourite child, the one thats always in trouble and can't spell his own middle name but for some reason you just love it more.
Aside from your camera, lenses and film what accessories make it into your camera bag?
Couple of filters, Red and Green. Cadburys Twirl, Sekonic lightmeter, Rocket blower,  Gorilla tape.
What is the best piece of photography kit you have found or been gifted?
It was my ILFORD Pen and FP4 badge when I came on the ILFORD factory tour and focus group.
As this is an ILFORD interview it would be remiss of us not to ask about your favourite ILFORD products. Tell us you favourite ILFORD film, paper or chems and why?
If I'm shooting with flash in a studio or outside in sunlight I'll opt for Pan F, I developed some in Perceptol once and the quality is beautiful. FP4 is my go to film for general use along with Delta 400.
And finally…
Nominate one other person you think should fill in this form and we will reach out to them.
Jason Lee - www.jasonleefilm.com
---
About The Author

Craig Fleming
First picked up an SLR aged 11 and knew there and then what I wanted to do. If I'm not taking pictures it's more than likely that I'll be sat fishing on a riverbank with my Cocker Spaniel, Ralph. Currently building a spider proof garage darkroom so I can sell prints.
IG – @Craigfleming2020
Twitter – @CMFleming70
Web – www.craigfleming.net
---