In Focus - Ryan Loco Posted On 2nd March 2021 To Magazine & In Focus

My kids are a bit in awe of the week's In Focus interviewee and it takes a lot to impress them! Ryan Loco is perhaps best know for shooting fights, be that bare knuckle MMA  or WWE. More recently he has focused more on portrait photography and his images speak for themselves.
SECTION 1 - BACKGROUND
SHARE YOUR FAVOURITE IMAGE / PRINT SHOT ON ILFORD FILM AND TELL US WHAT IT MEANS TO YOU?
This is difficult for me, as I have a hard time liking any photo I take. But, since I have to choose, I'll use recency bias and say it's this portrait I took backstage of Taylor Starling after her BareKnuckleFC fight in Tampa, FL. I decided to shoot the entire event solely on film and I'm glad I did. I love that after such a brutal fight, she was all smiles backstage and was more than happy to be photographed.
JUST IN CASE ANYONE DOESN'T KNOW WHO YOU ARE OR WHAT YOU DO CAN YOU GIVE US THE OVERVIEW?
My name is Ryan Loco and I am a photographer based out of South Florida. I got my start photographing combat sports. While shooting fights will always be amazing, my love has now turned to portraits. Sometimes I will be in the back and miss all the action just to find a corner to capture portraits throughout the event.
HOW AND WHY DID YOU GET STARTED SHOOTING FILM?
I bought a Yashica t4 just to mess around and take random photos while on work trips. I was mostly doing documentary video. I fell in love with the process. Slowing down, visualising the scene. With film, I feel like I'm actually stealing a moment in time. This past year I've come to be completely bored with digital photography and have now immersed myself in film. Much to my wallet's dismay.
WHO HAS BEEN YOUR BIGGEST PHOTOGRAPHIC INSPIRATION TO DATE?
The other day I said that when I see a photo by Sebastiao Salgado I have to question if I am actually using my camera correctly.
WHAT IS THE BEST PIECE OF PHOTOGRAPHY TIP OR ADVICE YOU HAVE EVER RECEIVED?
"Make the picture. You got the rest of your life to figure out what it means." - Keith Carter
Section 2 - Lockdown
WHAT FILM PHOTOGRAPHY RELATED PROJECTS ARE YOU CURRENTLY WORKING ON (OR ARE IN THE PIPELINE)?
I'm currently working on making a book of portraits, shot solely on HP5. I don't have a timeframe for it, I'm just grabbing portraits during my other travels for work. I've put out two magazines, but this will be the first to be an actual book and also solely shot on film. It's something where I don't even care if one copy is purchased, I just have to do it for myself.
What key piece of advice would give others to see them through / staying motivated with their photography during the lockdown?
I think the time during the lockdown has shown me how important it is to do projects for just myself. It's easy to get caught up in what people want to see on instagram etc, but now I'd rather put out work that gets the creative voices in my head to calm down for a bit. That's the lovely thing about your art...it's yours. This lockdown has taught me to find beauty and inspiration in places I otherwise might not have looked.
Where is the first place that you will be shooting once this is over and what kit will you take with you?
I so want to go back to Iceland with my Fuji GSW690III and just take a ridiculous amount of 6x9 photographs.
This pandemic has given many people the opportunity to reassess goals and ambitions. When the world returns to normal what are your photographic goals going forward?
Before this all started, I traveled a decent amount for work. I've realized how much time I've spent sitting in a hotel instead of out and about taking photos. The way this pandemic has been, I'd give anything to be back in some town just walking around and meeting people and taking photos. The plan is to now see the opportunity everywhere I go. No wasted moments.
On a non-photography question - This is a bit more deep and meaningful but post coronavirus, what would you like the world to do differently (what lessons could we all take from this)?
I would hope that this would make people realize how important the human connection is. How at the end of the day, we all want the same thing. To spend time with the people we care about and to provide for our loved ones. I've been fortunate to travel a fair amount in this world and it allows you to realize that at our core, we are all so similar.
Section 3 - shout outs
We all need a bit of inspiration and love so this is your chance to tell the community about yours – from the film photographers whose work inspires you, the labs you trust with your film, your 'go to' film photography stockists, your favourite community darkrooms or just anyone in the community who you feel deserves a special mention.
Give a shout out to your 3 favourite film photographers (not photography hubs) currently active on IG or Twitter and briefly tell us why others should follow them?
A. Michael Watson @brainbuster_ An extremely talented human who absolutely loves film. You would think the process was invented just for him.
Scott Leon @scottleonphoto Stunning portraits that I always wish I took.
Ruby @monsoon.bb Just lovely pro wrestling portraits and action shots.
Give a shout out to your favourite photography YouTube channel (apart from the @ilfordphoto one)?
Matt Day and Daniel Milnor are two who I always click their videos, regardless of the topic.
Give a shout out to your favourite photographic retailer (name, location and website)
I try to shop local as much as I can, so if they have it, I'll go to Palm Beach Photographic Center in West Palm Beach, FL.
Give a shout out to your favourite lab service, if you have one, (name, location, website)
Reformed Film Lab in Ormond Beach, FL. reformedfilmlab.com Nice to find a lab I can support here in Florida. I'm transitioning to doing all my B&W film at home, but their quality and prompt service make them impossible to beat and I recommend them to everyone.
Section 4 - Favourite Kit
What is your favourite film camera you own (or have owned/used)? (Send us a picture of it if you have one).
While I really enjoy the Yashica mat124g for its portability, the sound and just the overall feeling of using a Mamiya RB67 puts it at the top of the list for me.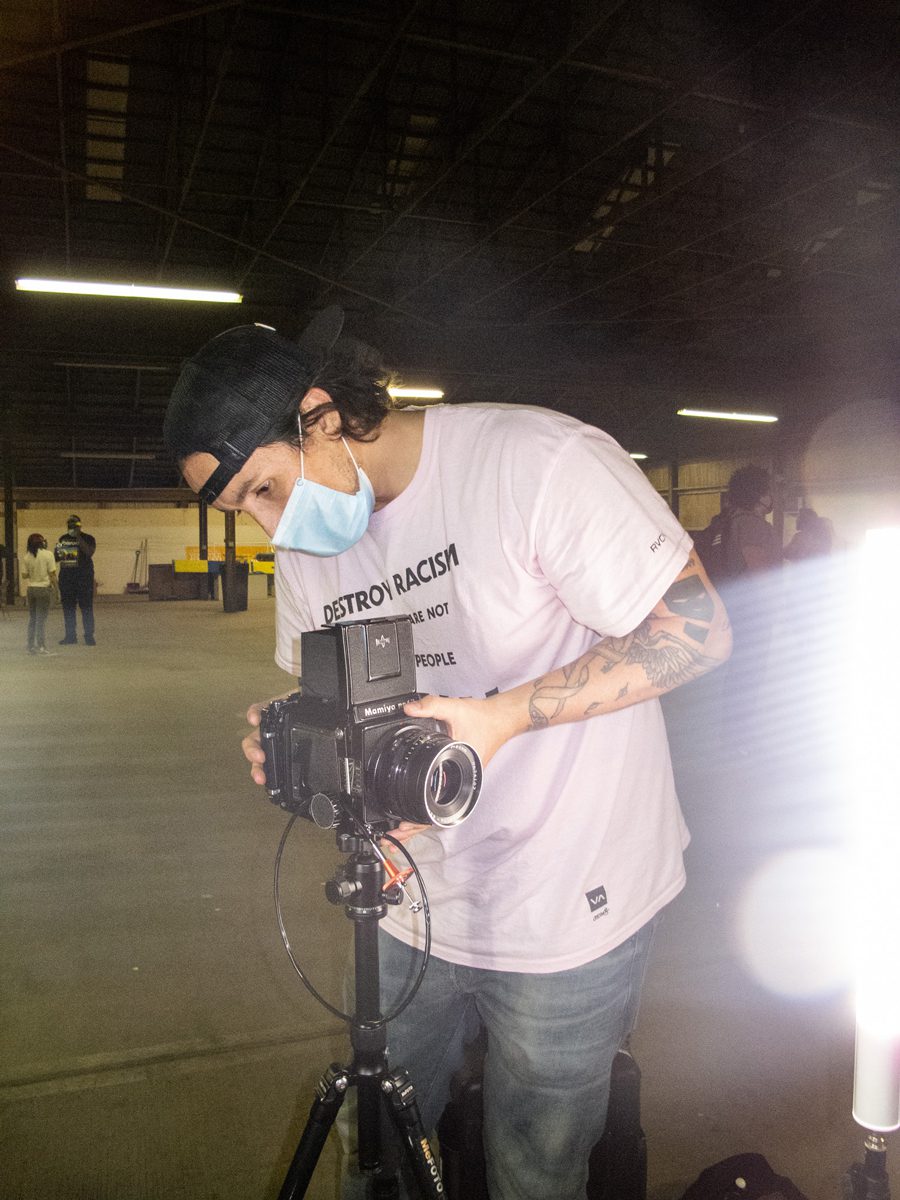 Aside from your camera, lenses and film what accessories make it into your camera bag?
Cable release, which pretty much breaks every couple weeks. I may single handedly be supporting the entire cable release industry.
What is the best piece of photography kit you have found or been gifted?
Years and years ago I was gifted a Contax T3 which I loved tossing in my bag. But due to me always tossing it in my bag, it's now broken and floating around somewhere in New York waiting to be repaired. I look forward to using it again in 2025.
As this is an ILFORD interview it would be remiss of us not to ask about your favourite ILFORD products. Tell us you favourite ILFORD film, paper and chems and why?
HP5 all the way. I do enjoy the grain of Delta 3200 and it definitely has its place for when I want to shoot some sports. But if I could wake up to my photo closet stocked to the ceiling with HP5, that would be heaven.
Unfortunately, we've seen pictures from around the world of people stockpiling products such as toilet rolls, pasta, hand sanitiser and so on. If you could stockpile one ILFORD product what would it be?
I would never stockpile an Ilford product, whatever do you mean?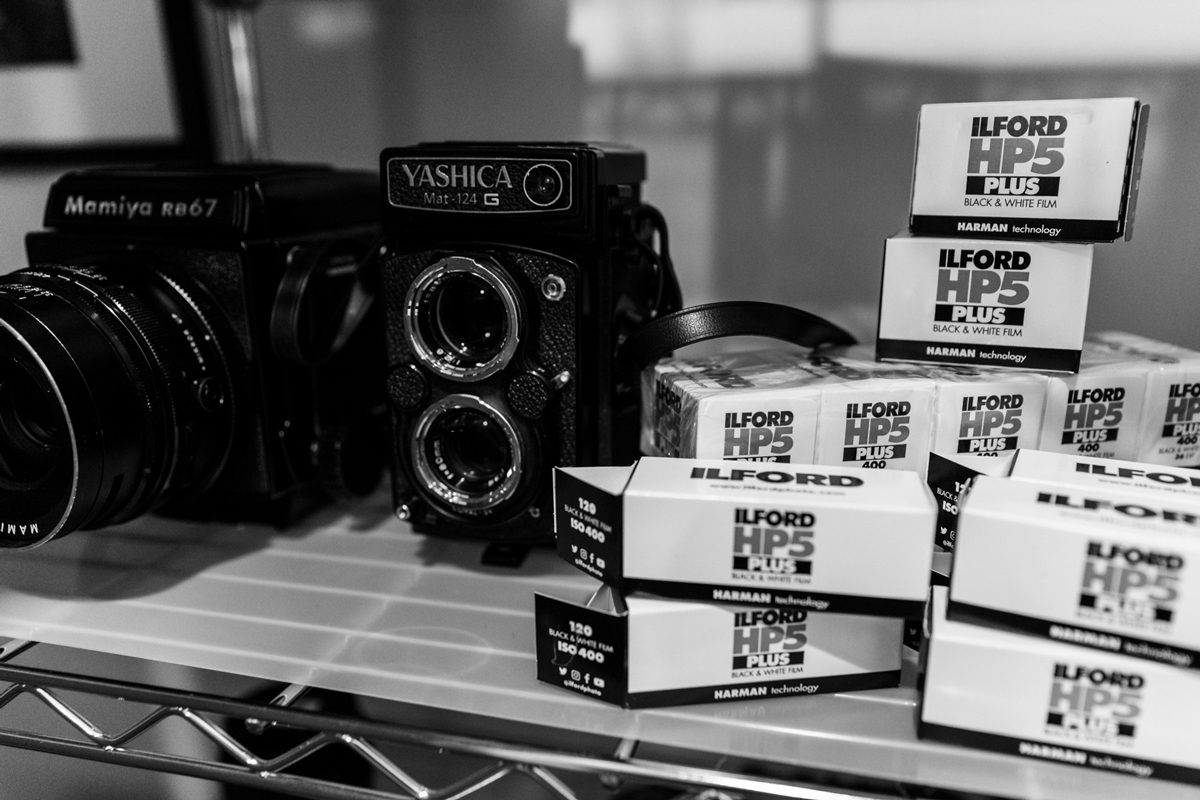 And finally…
Nominate one other person you think should fill in this form and we will reach out to them
I nominate @brainbuster_ Michael Watson. His love for film and his willingness to share his knowledge is a beautiful thing.
Images © Ryan Loco
---
About The Author

Ryan Loco
You can see more of Ryan's images and even purchase some of his prints on his website.
Follow him on Instagram
IG: @ryanloco
---