Behind the Film - Matty Colfar Posted On 18th November 2021 To Magazine & Behind the Film

Since we started sharing these Behind the Film interviews with you earlier this year, we have spoken to people from all different parts of our business. All are part of the team responsible for creating and manufacturing the products that you love. Today we talk to Matty, who works within our research and development department.
Who are you? What's your job title HARMAN technology and how long have you worked here?
My name's Matty, I'm a 4th year product development scientist apprentice and I've been working here since August 2018 (when I was 18!)
Tell us a little about your day to day role.
My day-to-day job currently consists of working on my first self-initiated project. However, that's not always the case. It's been known to included dye work, product formulation and product coating; I really try and get experience in anything I can.
Share a favourite photo that you shot on ILFORD / Kentmere film and tell us why it's your favourite.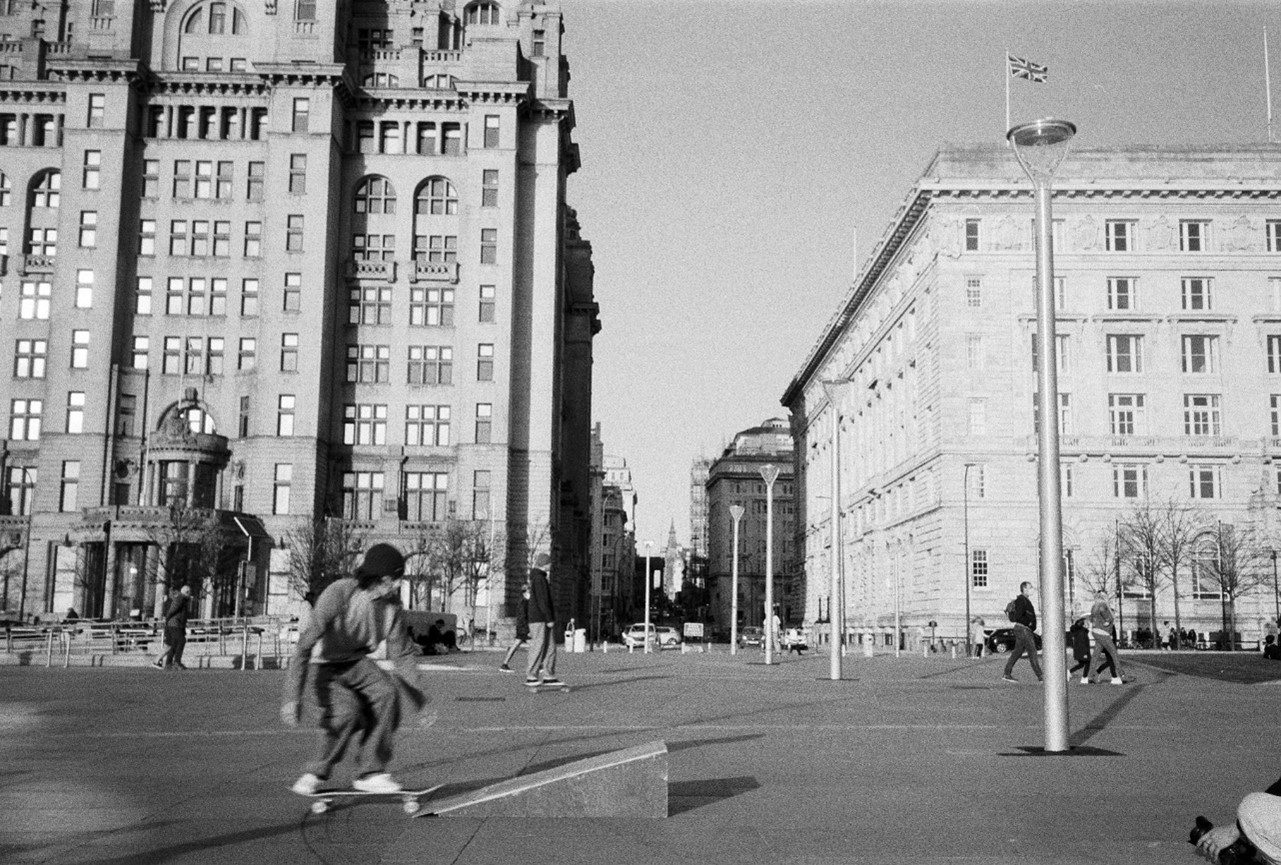 Figure 1- Olympus Trip 35 with Ilford HP5
This is probably my favourite picture I've taken with black and white film. It was actually the first roll I shot after moving to Liverpool which was very early days into my photography hobby. The timing was poor and the subject is blurry- however I really enjoy photos with the subject in motion, and I feel like grassroots hobbies such as skating carry a charm with them. I'm also a sucker for the architecture in Liverpool, and the street bordered by beautiful buildings is a brilliant backdrop.
Have you always shot film, or did you get infected with the bug when you started working here?
Like most young people. I picked up the hobby from working here. I have faint memories of my parent shooting on film when I was younger, but when I was old enough to realise what was happening, photography had nearly completely moved to digital.
What subjects do you like to photograph and how would you describe your photographic style?
I really enjoy urban photography, especially in cities with Georgian or industrial-era buildings- such as the Docks in Liverpool. Graffiti, stickers, abandoned buildings all draw me in. Alternatively, I like shooting modern buildings with uniform colours or a lot of glass. I feel like it comes out looking very clean when shot for high grain.
What mistakes have you made shooting film that you are not too embarrassed to share?
What haven't I done? I've made probably every mistake an amateur can. I've had my fingers in the lenses when trying to find my grip, I've failed to load film properly so missed out on a whole film shoot, I've opened the camera with the film inside (although I do like the effects this can make.)
How many different film stocks have you shot? (Not just ours.)
I shot Kentmere 400 when I just started out- however I do prefer the Ilford HP5 and that tends to be what I shoot with now. I've also shot a couple of rolls of FP4 but I haven't developed them yet (eek.) On top of that, I have a roll of SFX that I'm saving for when I brave the countryside again but I'm very excited to use it. When it comes to shooting with my friends I like to use Fujifilm colour, however it's been a little hard to get a hold of recently.
Do you develop yourself or take advantage of the staff discount at Harmanlab?
I take advantage of the staff discount, but I do really want to start developing myself.
Have you ever printed your negatives in the darkroom?
I haven't, but again I really want to start.
What film camera(s) do you own and which is your favourite?
My favourite camera is my Olympus OM1 SLR. I think its really fun to shoot with, and the shutter click is very, very satisfying. I've also got an Olympus Mju 1 and an Olympus Trip 35 that I use for basic point-and-shoots when I'm out with my friends (guess who my favourite manufacturer is?)
Which is your favourite film in our range? Tell us why and share a shot taken with it.
I really like HP5. I like shooting with 400 speed film when I'm outside because I like a grainy texture with my photos- I feel like it suits the rough architecture well and juxtaposes the more modern subjects.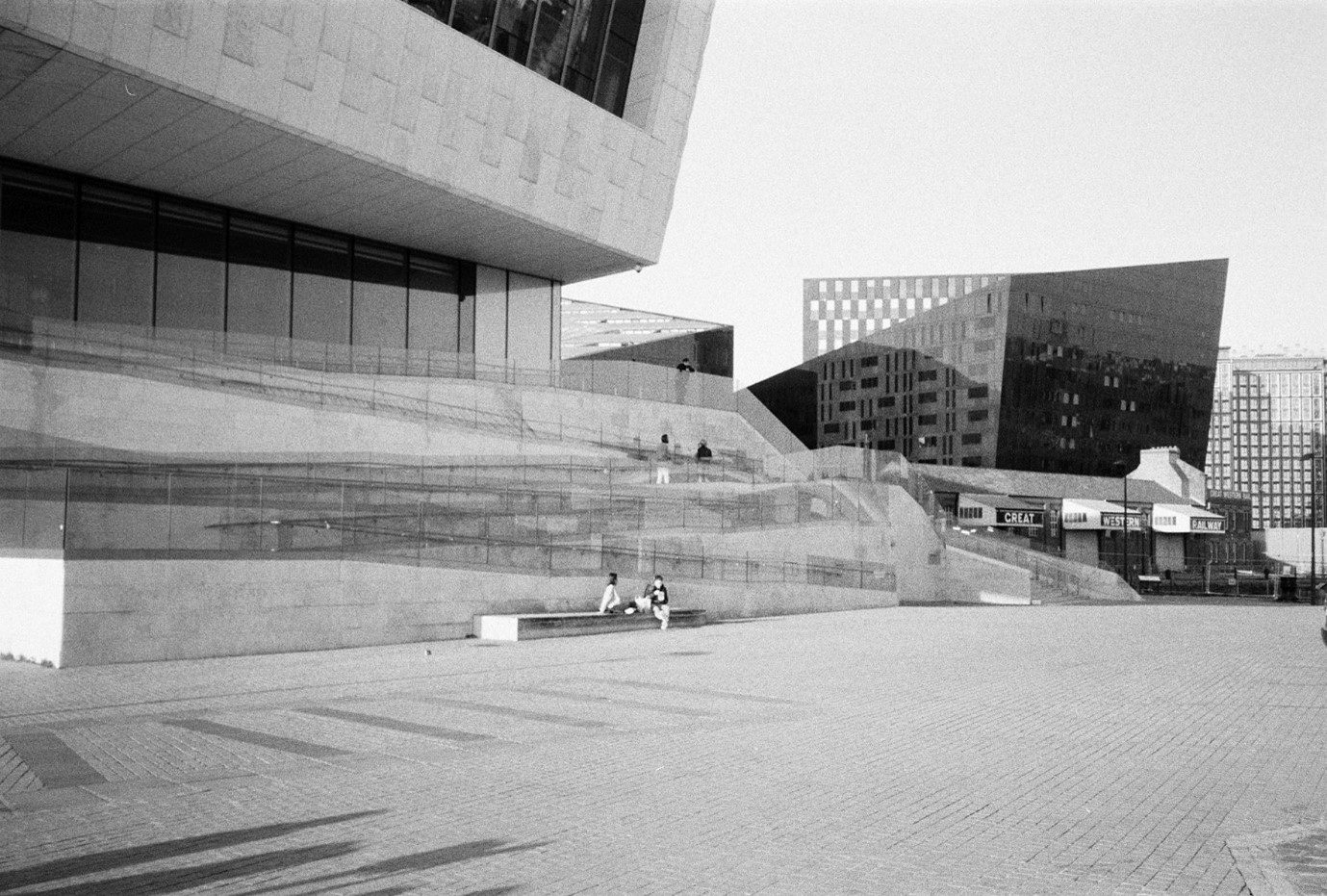 Images © Matty Colfar
---
About The Author

---